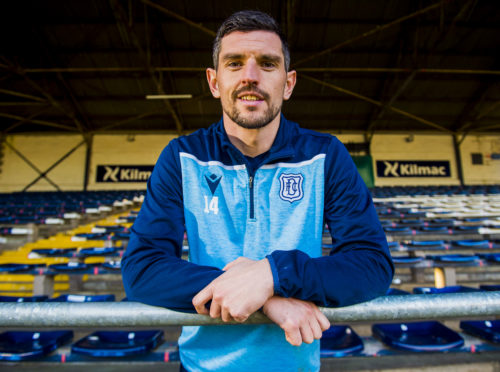 It was a combination of family and football reasons that have kept Graham Dorrans at Dens Park.
The Dundee midfielder considered moving back across the border to sign for MK Dons but was happy to extend his contract with the Dark Blues after weighing up the pros and cons.
"I am pleased to know what is happening with my foreseeable future," he said.
"I had a couple of conversations but I thought it was right to stay here and continue the football I have been playing for the last six months.
"I have enjoyed myself getting back playing."
On MK Dons, he added: "I had a chat and went down and had a look.
"It is a great stadium and they are a lovely club but I just thought for family reasons it was more suitable to play here.
"If I had been moving back down south then I probably would have been going on my own. So that was something that came into it but it wasn't the only decision.
"I have enjoyed the four months I have been here, I have played 16 times for Dundee and am back enjoying my football again.
"That was the main reason for staying here.
"I am also fully fit so hopefully I can push on until the end of the season and just play as many games as possible."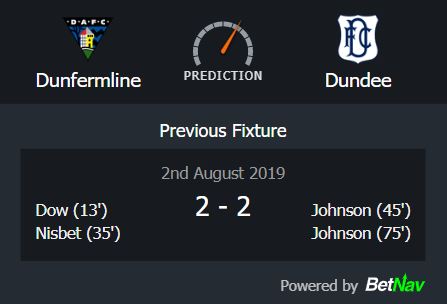 Did Dorrans feel a sense of loyalty to Dundee?
"It was a difficult spell, the 18 months I spent out injured so you could say that," he said.
"They have given me a platform to come and play each week which is what every footballer wants to do.
"I am feeling good. I had been out for a long time but when I came in, I was fit.
"However, I wasn't match fit because I hadn't had a run of six, seven, eight games for a long time.
"I have now managed to do that and for the last month or so I have been feeling really good."
Dorrans and his team-mates face Dunfermline at East End Park tonight with the aim of "creating a little gap" of safety for the play-offs.
He said: "They are just behind us in fifth place so they will be looking to get a win to claw some points back but we are looking to pull further away.
"Obviously last week was disappointing but Motherwell are a good side.
"We move on and hopefully we can get the three points at Dunfermline and create a little gap from the play-off spots to outside it.
"We just need to take it game by game at the minute to try to secure that play-off spot.
"Obviously we want to finish as high as possible in the league because it is an easier route in the play-offs but I don't think we can look any further than Dunfermline."
Dorrans has good memories of play-off football.
"I won it with Norwich," he said.
"We were in there for first and second and it wasn't until the last four or five games that we knew it was only the play-offs for us.
"But it is a great way to go up. It is obviously not an easy way to do it but I think everybody always says if you could pick a way to go up it would be through the play-offs.
"We need to secure a play-off spot and then look to push into second place if we can get that.
"But we will just take it week by week just now."