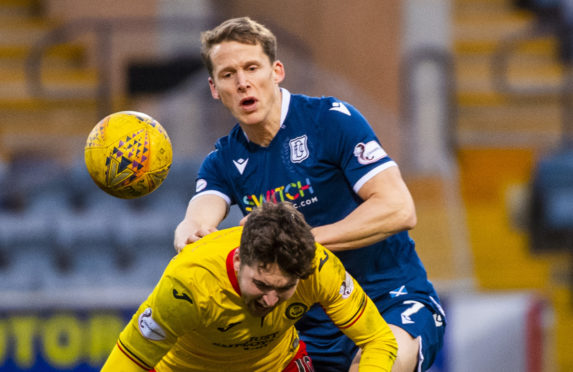 James McPake believes the Christophe Berra effect on Dundee's team has been instant and obvious.
And the Dark Blues manager admitted his surprise that Hearts could afford to do without his leadership qualities for their relegation battle.
In his two games, the veteran centre-back has played to the standard you would expect of a former Scotland international dropping down a division and has also raised the performance level of those around him.
Berra's contribution against Partick Thistle was a big factor in making the 2-0 win over the Jags a strong contender for Dundee's best 90 minutes of the season.
"We were very comfortable in the game," said McPake. "Nobody can deny that.
"The Aberdeen performance (in the Betfred Cup) was a good one but we lost two goals that day and lost the game. We were never going to lose that game on Saturday.
"Our three centre-backs cruised it.
"Christophe didn't get out of second gear. Not because he isn't fit enough, because he didn't need to.
"He's a top defender and that's why he's got so many Scotland caps and why he's played so many years in England.
"You could see his influence on the other defenders and the midfielders in front of him.
"He's calm, composed and carries himself very well. You see the leadership qualities he's got.
"Christophe has a great manner and when he walks into the place he has a presence. You can see that on the pitch.
"He's an international footballer who's had a good career and I'm delighted, surprised too, that he's here.
"Who am I to judge their club (Hearts)? I'm fourth in the Championship. But I'd take Christophe Berra in my team if I was in a dog fight, that's for sure. You know what you're getting. Was I surprised I got him out? Absolutely. Was I delighted? Yeah.
"He is a defender, a leader and, if you need people to go into the trenches with you, he's one."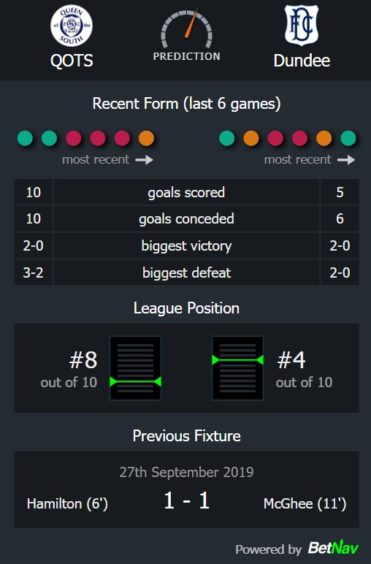 In a different formation from the Dundee norm, Berra had Jordon Forster and Josh Meekings for company in central defence.
"I thought Josh coming back did well," said McPake. "Jordan McGhee has been great all season, but you see a difference in everybody since Christophe has come in.
"That's even players in front of him, not just the two centre-backs beside him, he calms everything down.
"I think the three centre-backs complemented each other well and against Partick they were great.
"We have options there, which is great, and we also have the one who has been the most consistent in that position, Jordan McGhee, coming back in the next week or two."
McPake has been impressed with the way Forster has bounced back from the injury time error that resulted in defeat against Queen of the South at the end of November.
"Fozzy started the season well," he said. "He had a couple of wee errors but that happens.
"The one against Queens, if it's not against somebody like Stephen Dobbie who can dink it over the goalkeeper, you might get away with it.
"That was then compounded and you feel a wee bit fragile. I've been there as a centre-back making a mistake and it's tough. Sometimes you just need taken out even though you don't want it.
"I know what Fozzy is like – he's blood and guts or whatever you want to call it. The last two games he's been great. I don't think he's lost a header and he's got back to defending, which we've asked him to do."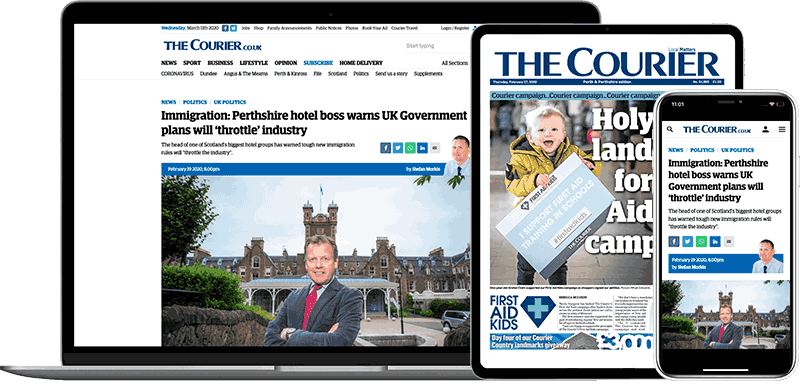 Help support quality local journalism … become a digital subscriber to The Courier
For as little as £5.99 a month you can access all of our content, including Premium articles.
Subscribe