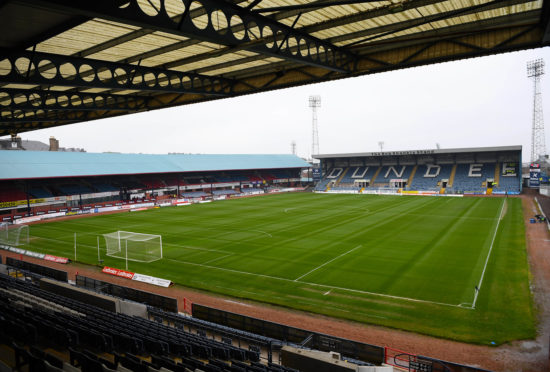 Dundee have revealed that last season's relegation came at a substantial cost with the club posting a £1.8 million loss for the year ending May, 2019.
The disappointing figures were nearly £1.4 million higher than the previous year's loss with the club blaming reduced revenue from transfers, poor cup runs as well as a near £600,000 increase in player and managerial wages.
The Dark Blues parted company with bosses Neil McCann and Jim McIntyre during the course of the season as well as a whole host of players as the Dens club slipped out of the Premiership.
With Dundee now playing in the Championship, not surprisingly, they have forecast another loss for this year and will be trying to reduce costs while aiming for promotion.
The board have though restated their confidence that the long-awaited new stadium plan will finally come to fruition this year while American owner Tim Keyes has also given assurances that financial obligations will once again be met.
In a statement, Dundee revealed: "The accounts for the year ending 31st May 2019 have been approved and signed by the Directors.
"Quite clearly, 2018/19 was a frustrating and disappointing season with the club being relegated from the SPFL Premiership. A loss for the year had been forecast but the actual loss of £1,825,669 was significantly higher than the previous year's loss (£425,748).
"Revenue from the cup competitions was much lower than the year before and gains from the transfers of players were down year on year.
"Whilst income fell, total expenses increased by around £590,000, with player and managerial wages forming the major part of this increase.
"In an attempt to avoid relegation, changes had been made to the management team and as the Board supported the new manager in reshaping the playing squad, this increased player wage costs.
"Unfortunately, these changes and the additional expenditure failed to prevent relegation and the management team has been replaced, the costs of which are reflected in these accounts.
"With significantly reduced revenue from playing in the Championship, the Directors are forecasting another loss for the year to 31 May 2020 and whilst the board strives to ensure that the club gets promotion back to the Premiership, steps are being taken to reduce costs.
"Football Partners Scotland (FPS), now control over 75% of the club's shares and they will continue to provide the financial support for the Company.
"FPS and the board remain confident that the plans to build a new stadium will come to fruition this year and this will play a big part in the future development of the club, both on and off the field.
Dundee vs Arbroath postponed as sodden Dens Park surface deemed unplayable
"The directors are hopeful that the club will have the opportunity to gain promotion to the Premiership this season and would ask all of our fans to rally behind the team in our remaining fixtures.
"In what has been a challenging year, we would like to thank all of our supporters, staff, shareholders and sponsors for their valued support as we work towards building a successful team and a sustainable business."