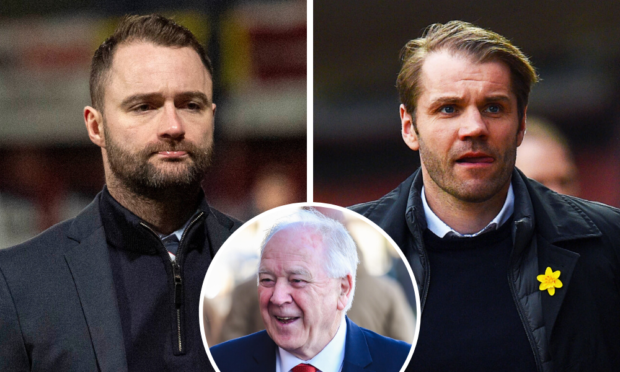 He stood up to every challenge he faced in nearly 40 years as a top level manager.
But Craig Brown believes today's young bosses are up against a task more daunting than any he tackled.
Efforts to thrash out a workable plan to conclude the season continue between the SFA and SPFL – and balancing the competing interests of clubs amidst a global pandemic is proving no simple task.
Yet keeping clubs running through the hiatus is also an exercise riddled with complexity.
It's a situation nobody has experienced before – not Dundee United's Robbie Neilson, nor Dundee's James McPake.
But Brown, who notched up 36 years in the dugout during a storied career, reckons the City of Discovery's youthful gaffers are showing their class under unprecedented pressure.
"The concerns at the present time would be numerous for a manager," said the former Scotland boss.
"There's player fitness on one hand, but there's also the health of individual players beyond football, and that of their families.
"You'd be looking at all of those things.
"But really, this is a completely unique situation. Nobody has gone through anything like this before.
"So for managers – especially young mangers, as the two Dundee clubs have – it really is a case of taking on whatever advice is available from the government, the football authorities, and other managers, and trying to make some sense of it.
"That's not easy and everybody will go about it differently, but I've no doubt that Robbie Neilson, whom I know well, and James McPake, whom, to be fair, I don't know so well, will have solid plans in place.
"I hold Robbie in the highest regard. I've been very impressed with what he's done as a manager going back to his time in charge of Hearts.
"But I also respect him as a guy – he's a genuine, decent guy.
"With James, I haven't had the same contact, but if you can manage a club through a crisis like this, it certainly means you've got something about you.
"My hope would certainly be that James is one for the future and also that he enjoys the same success as Robbie has had this season across the road, because that will mean we'll be on the way to having two successful teams in Dundee again, as we should have."
As the last manager to lead the national team to a major tournament, Brown, who was also part of Dundee's league-winning side in 1962, is well qualified to assess the merits of today's bosses.
But he doesn't see Neilson as the only man at Tannadice in possession of managerial attributes.
Mark Reynolds has enjoyed an association with Brown stretching back over a decade – and his former gaffer has no doubts about his qualities.
"Mark is a super guy," said Brown.
"I go back to Motherwell with him. I remember, when he was a young player, he came in to see me and he said: 'I've got five Highers, all 'A' grades, and I've been accepted for the university, but I want to be a footballer.'
"I said to him: 'I'll tell you something, if I was your father I know what I'd be telling you!'
"But look, I ended up advising him to give it a couple of years with Motherwell and see how it panned out, and he ended up getting a smashing move down to Sheffield Wednesday.
"Away he went, but I ended up getting him back on loan at Aberdeen, where he eventually ended up starting a mechanical engineering degree on a part-time basis, which he now has.
"That tells you something about his character as well as his intellect – and a guy like that will be a huge benefit to have around the Dundee United dressing room.
"He will be so valuable to the manager, especially at a time like this, because the players will respect him.
"Those character traits could be things he trades on in the future, wherever he decides to go."
In the meantime, Dundee's clubs are simply trying to get through this crisis the same way many other businesses are.
Its players are, in many ways, the same as any other employees.
But as athletes their needs are different – and Brown feels that knowledge will be occupying their managers' minds.
"I'm guessing, like anyone else, but I'd imagine the season will get finished at some point," said the legendary boss, now an honorary director at Aberdeen.
"So to maintain a level of fitness amongst players is important.
"Figuring out how best to do that will be a big job for today's managers – but they will find a way.
"Players today don't lose fitness as quickly during breaks as they did in my playing days. I think their professionalism will see them through."
Sir David Attenborough is helping Cowdenbeath negotiate coronavirus crisis after making donation to part-timers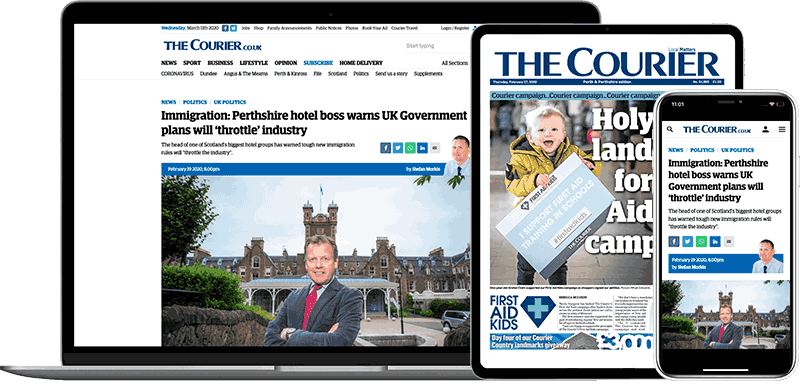 Help support quality local journalism … become a digital subscriber to The Courier
For as little as £5.99 a month you can access all of our content, including Premium articles.
Subscribe