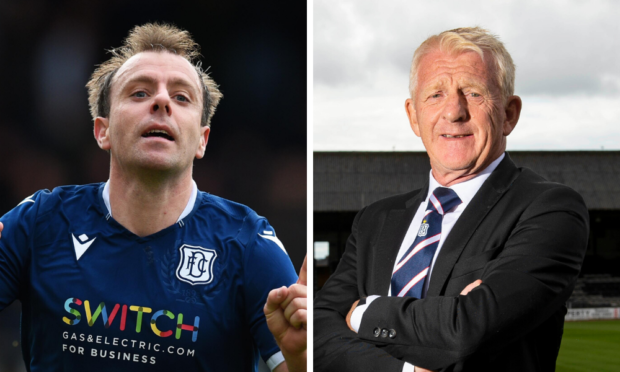 It was the scariest period of Dundee star Paul McGowan's young life.
His first child had been born prematurely and kept in hospital.
Meanwhile, his manager at Celtic, Gordon Strachan, was a spiky figure who demanded respect.
As a new member of the first team squad at Parkhead, McGowan, then just 21 years old, was trying to keep his cool both at home and at work.
But amidst the uncertainty – and the fear – Strachan, now technical director at Dundee, reacted with warmth, generosity and, above all, humanity.
The ex-Scotland boss was there for McGowan on a professional level, handing him a shock Champions League bow at Celtic Park.
Yet it's the personal touch that really endures for the Dee fans' favourite – and ensures his regard for Strachan will never diminish.
"(Gordon would) deny this – it's just the way he is," explained McGowan, speaking on the latest episode of Open Goal's "Keeping the Ball on the Ground" podcast.
"My wee boy Leo was premature, he was two or three months premature, kept in the hospital.
"I was round about the (Celtic) squad at the time, never close to playing, just about the squad.
"We were still in the Champions League and the bonuses there were a joke. Even just getting a draw, even getting in the squad, for sitting in the stand, you were still getting 'X' amount of money.
"Obviously, it came out my baby was in hospital and we had a game against Villarreal and I was in the squad.
"He put me on the bench. We were 2-0 up at half time. Me and (Paul) Caddis were sitting on the bench, then, warming up at half time wee Cadds was like: "I think you'll get on, Gowser.'
"I wasn't even caring, as long as we won the game. Then, about 75 minutes, the manager was like: 'Gowser, get stripped, you're on.' I said it to my mum and dad: 'I think he just put me on to give me money,' but if you said that to him he'd say no.
Dundee boss James McPake moving to bring striker Simon Murray back to Dens Park
"To be fair, he'd phoned, he'd asked who was at the hospital with me. He was like that: 'Me and the wife will come up and see you.' I was a young boy, he didn't need to do that."
Fate has brought McGowan and Strachan back together 12 years later.
Like former Dee boss Paul Hartley before him, McGowan considers his old Celtic gaffer a mentor.
But seeing him around Dens Park on a daily basis is an altogether different experience than being managed by him as a young player.
"I had a bit of fear," McGowan told Open Goal regulars Simon Ferry, Paul Slane and Kevin Kyle.
"See when you're doing boxes (at training) and he's standing there like that: 'What are you doing there?!'"
Strachan had – and most likely still has – the ability to send a jolt of panic up players' spines – just as with journalists.
But McGowan revealed he was once on the receiving end of a serious blast after shouting at established first team players during a Celtic training session.
"That was just me. I wasn't intentionally shouting," said the Dundee star. But (Strachan) stopped training and went: 'He's a coach, he's a coach,' then pointed at the goalie coach: 'He's a coach. You're not a ******* coach! Shut up!'
"That was me for about a month. I never said a word!"
McGowan has no qualms about being vocal these days.
And he also reserved a word for Strachan protégée, Hartley, whom he does not believe gets enough credit for his spell in charge of Dundee.
"We were top six – that didn't really get spoken about," insisted McGowan.
"Considering it was a whole new team. Compare that to (later), the seasons have been a slog. I don't think it was looked on as an achievement when we did it.
"Greg Stewart was different class.
"There was me, (Simon Ferry), Jaz (James McPake), Thommo (Kevin Thomson), Jeebsy (Gary Harkins), Kano (Kane Hemmings), Greg (Stewart), Paul McGinn. That was a good team."
Dundee United and Dundee bosses Robbie Neilson and James McPake face unprecedented challenge during coronavirus shutdown says Craig Brown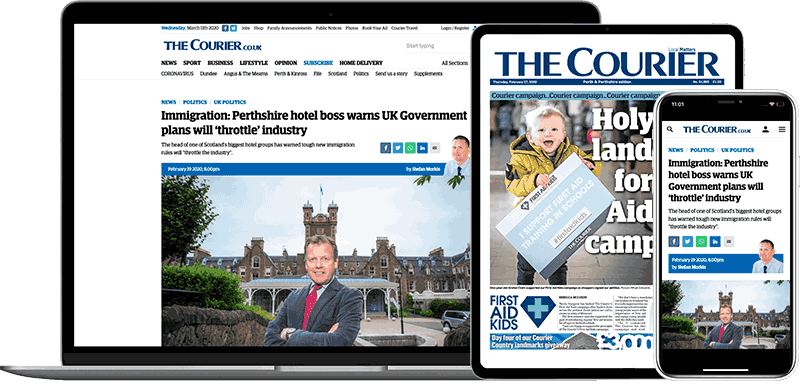 Help support quality local journalism … become a digital subscriber to The Courier
For as little as £5.99 a month you can access all of our content, including Premium articles.
Subscribe