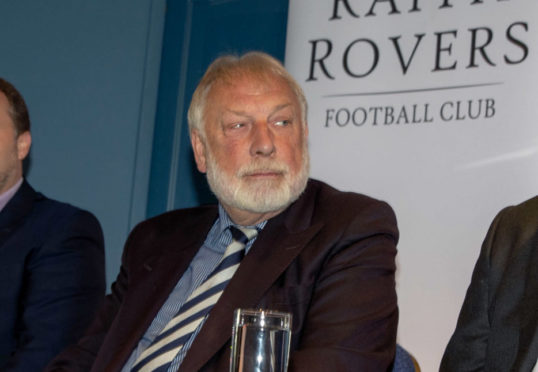 Raith Rovers chairman Bill Clark has claimed Dundee will be seen as "pariahs" if they bring down the proposal to end the season.
The SPFL resolution to call time on the Championship, League One and League Two has the backing of 85% of clubs and has been passed by the Premiership, third tier and fourth tier.
Seven teams in the second tier have voted for and two against. Dundee's vote, following a day of chaos on Friday, remains to be cast and, with eight no votes required to reject the plan, all eyes are now on them.
If Dens managing director John Nelms and the board say no, as was their intention ahead of the vote, then the whole thing collapses.
That would leave the Dark Blues ostracised as clubs like Raith entered administration, according to Clark.
The Stark's Park chief told the Scottish Sun: "A no vote could condemn Scottish football to losing a number of clubs to bankruptcy.
"If that were to happen then Dundee would be in a very difficult position and would be seen as pariahs for years.
"I understand it's a difficult decision for them to make but let's do the least damage to the least number of clubs.
"Voting yes, to me, is the first stage in doing that," added Clark, whose team would be promoted as League One champions under the proposal.
"The alternative for Raith would be we'd get to July or August, we would go into administration, we'd get docked 15 points by the SPFL and we'd be put down into League Two.
"Now if that's a fair solution for the club that was top of League One at the time football was suspended, I just don't believe it.
"Right now we're all in limbo. We're no further forwards and it's all depending on the final vote coming in from Dundee."
Clark called on the Dens men not to leave their fellow clubs hanging for too long.
"We've still got a wee bit of time but not much," he said.
"I would certainly hope this situation is resolved by the end of April.
"We'd hoped it would be resolved on Friday but we have to sit tight and see what happens.
"We've one club in pole position in deciding whether the resolution is accepted or not and we just have to live with that.
"I don't think anyone has an indication of which way they are going to vote. It's entirely up to them.
"I hope they're considering it very carefully. I'm sure they are but I don't understand the reasons for the delay.
"I can understand those clubs that have voted no and it's perfectly clear. I accept their point of view, no problem at all.
"I'm just finding it difficult to see why Dundee, who are third in the Championship, would be voting no."
Dundee chief John Nelms prepares to push for league reconstruction guarantee in bid to end SPFL vote impasse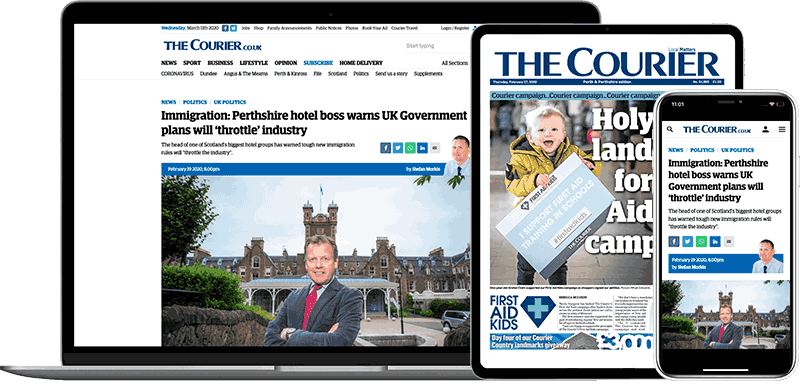 Help support quality local journalism … become a digital subscriber to The Courier
For as little as £5.99 a month you can access all of our content, including Premium articles.
Subscribe