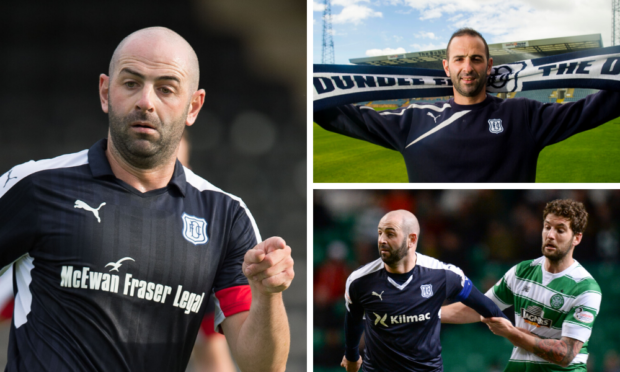 He played in green and white as a boy before becoming a man in dark blue.
Gary Harkins is in the final stages of an illustrious career and as he looks to the future, and weighs up the pros and cons of getting into coaching, the 35-year-old has reflected on his coming-of-age moments as a footballer.
It's nearly a decade since he was handed the Dundee captaincy by Gordon Chisholm, who had replaced Jocky Scott earlier in the year.
Two months after becoming skipper, Chisholm was sacked as the Dens Park side entered administration.
"I'll never forget my first year [2009/10] at Dundee, I loved being up there," Harkins tells The Courier.
"We won the Challenge Cup but then the club sacked Jocky Scott, which I don't think any of us wanted.
"We didn't agree with it. Then we went into administration.
"But it was one of my favourite times in football being part of that squad."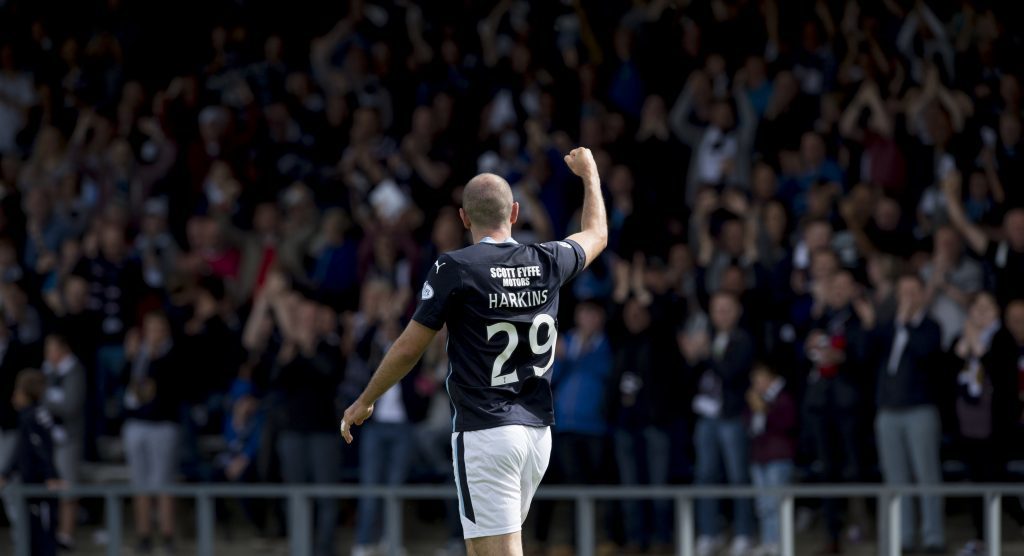 The 'Dee-fiant' heroes of 2010/11 kept the club in the first division despite a 25-point deduction that left them 20 adrift at the bottom of the table.
Incredibly, Harkins and his team-mates – led by Chisholm's replacement Barry Smith – ended up in sixth place after going unbeaten for a club record 23 matches.
Without the Scottish Football League (SFL) sanction, they would have finished second just a point behind champions Dunfermline.
The Stenhousemuir man – in Celtic's youth setup as a teenager before leaving for Blackburn Rovers – admits the pressure on him and the squad during the campaign was enormous.
He says: "I was captain and basically the link between the players, the coaches and the board.
"It was tough going. I was young at the time.
"You know how serious it is when people start losing their jobs, your team-mates and your pals.
"But you had to go on and keep trying to win games, led by Barry Smith who was the gaffer then.
"It was one of the best periods of my career. Everybody had to step up, it was as simple as that.
"I played through wee niggles, wee injuries, and most people at Dundee had to do that. We didn't have anyone else.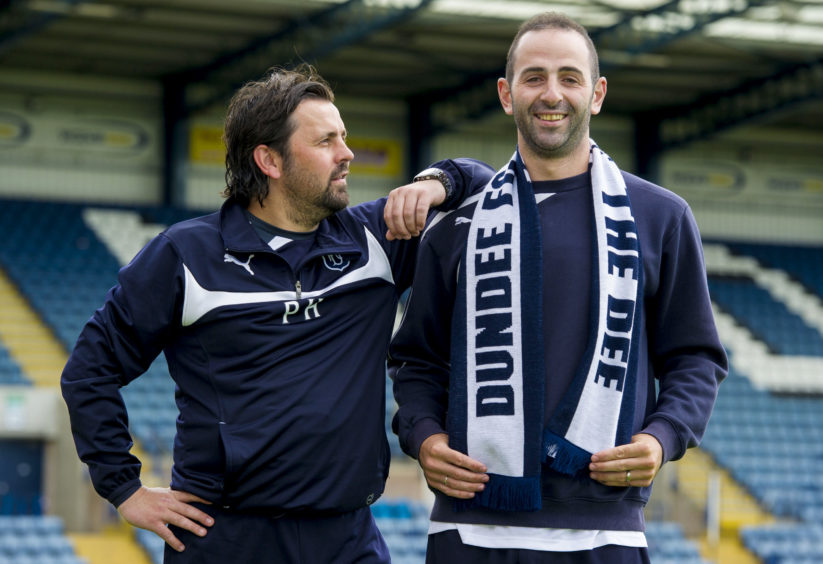 "For two months of that season I had a numb left foot. I had to have a local anaesthetic to put a boot on.
"You had no option but to dig in. But these situations bring you together and it was brilliant.
"You all had the same goal. It wasn't about individuals and the fans were amazing."
Harkins, who left for Kilmarnock at the end of the season, was thrust into a leadership role of far greater significance than he could ever have imagined.
He adds: "At the start of it all, it was hard because boys were asking, 'When are we getting paid? What's happening?'
"You're not getting paid yourself either so you're trying to keep everyone happy. It's tough going at that stage.
"But you're in it as a team, you need to remember that. Whatever's best for the team is best for you."
Harkins' first two seasons in the City of Discovery saw him nominated for consecutive Player of the Year awards in the division.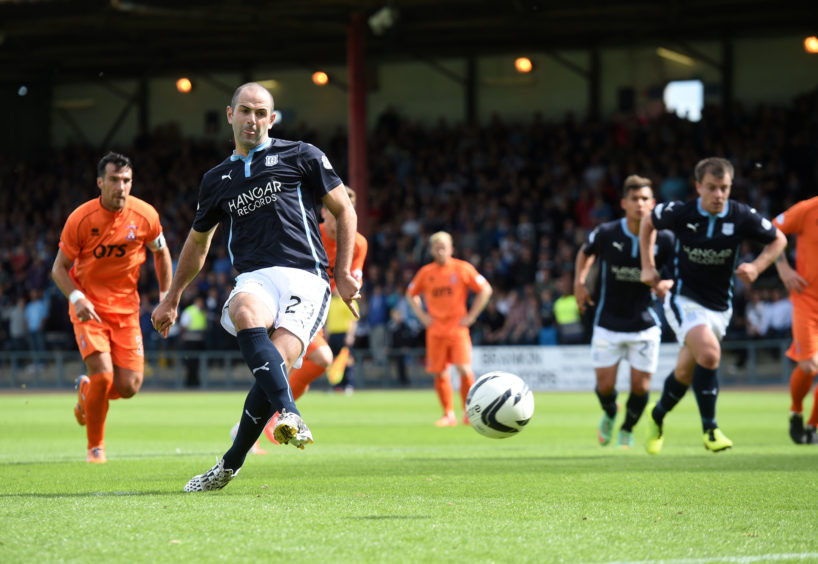 Two campaigns, and a League Cup triumph over his beloved Hoops, followed with Killie before a brief return to Dens in January 2013 under Smith, fired less than a month later.
A third stint with Paul Hartley's Dark Blues, following time at St Mirren and Oldham, began in the summer of 2014 and they achieved a top-six finish in his first season back.
But he departed in August 2016 after falling out of favour with the ex-Celtic, Hearts and Scotland star, who is now Cove Rangers boss.
"In my last spell at Dundee I'd have loved the chance to say cheerio but that's football," Harkins says.
"These things happen. I'll always love the place, I'll always love the club and I'll definitely visit again.
"I was just out the picture at the start of a season. It happens in football.
"Football is cut throat. You have to just take the disappointment and move on from it.
"At 12 or 13, you learn to live with that and come to terms with it."
One of the boldest moves Harkins ever made was to leave Celtic for Blackburn as a schoolboy.
He says: "At a young age you just want to play football. I've always said that over the course of my career, I just want to play.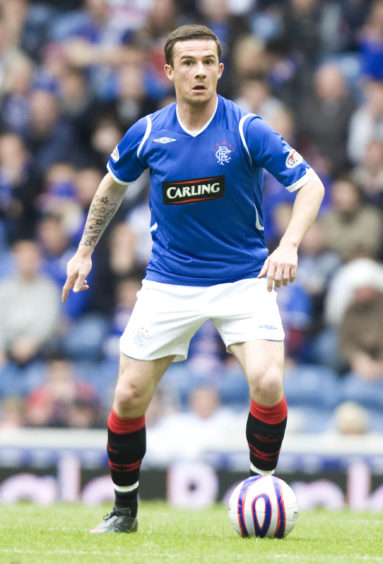 "And you want to play at as high a level as you can. When I was 12 or 13 I dreamt of playing for Celtic in packed stadiums.
"You want to end up playing professionally with the team you're at but you know there are a lot of good boys there and at other clubs.
"Gary Irvine was in my Celtic team and so were Ross Wallace and David Marshall.
"There are quite a few that have gone on to have good careers."
He adds: "I've got no regrets about Celtic. I could've stayed there if I wanted to.
"I had the chance to go to England and went down for a week's training.
"The facilities were amazing and some of the best players in the country were at the club.
"The night before I went down I had a wee bit of a meltdown. But once I got there it was amazing, I wasn't really homesick.
"I had Graeme Souness [as Blackburn manager] at first and then Mark Hughes towards the end and they were brilliant characters."
The midfielder, also used at centre-half during his early years in the game, had loan spells at Huddersfield, Bury and Blackpool.
But his path to the first team at Ewood Park was blocked by a plethora of quality footballers, including two former Rangers stars.
There were also Champions League winners in the Rovers squad.
Harkins – who made his senior breakthrough north of the border with Partick Thistle – says: "You were training with top international players.
"Tugay was incredible. Barry Ferguson was on a different level. Andy Cole and Dwight Yorke were there at the time as well.
"Steven Reid, who's a coach with Scotland now, was outstanding as well and I still speak to him.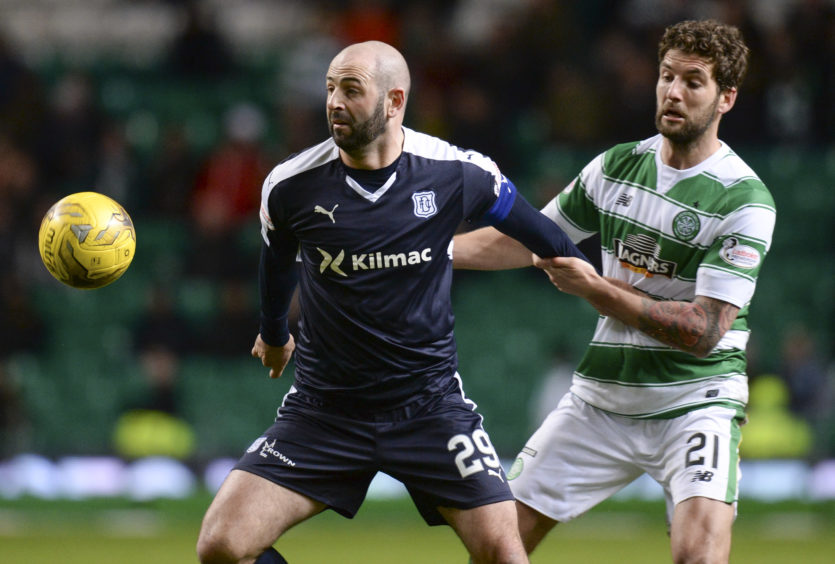 "I was really lucky to play with some brilliant players."
Along with over two decades in football behind him, the Stenny star has a Uefa B Licence and a preference to coach senior players in the future.
Yet he's philosophical about the opportunities that may or may not materialise.
Harkins says: "There are a lot of good pros out there who want to go into coaching.
"There's a lot of guys with good potential but there aren't a lot of jobs.
"It's always something you'd consider though. You need to get a job.
"I've been lucky enough to do something I love for 20 years and I always look at the positives.
"It'll be a fresh start. I'd rather do it with senior players though and first teams.
"I don't know how it'd be with younger players. It's different nowadays. You could say it's a bit softer now."
Today's coaching climate is unrecognisable from the one Harkins was introduced to in the early 2000s at Rovers.
He admits: "Even when I was YTS at Blackburn, you really had to start growing up. You were treated like a man.
"There were players having a go at you but you need to understand why they're shouting at you.
"You could face this kind of pressure in a game where there's 50,000 or 60,000 fans.
"Today it's a little bit softer and easier for them. Nobody's character is being tested.
"But you find out a lot about people during the times they're under that pressure."
After 13 clubs and nearly half a century of senior appearances, it's almost time for Harkins to step away from the football spotlight.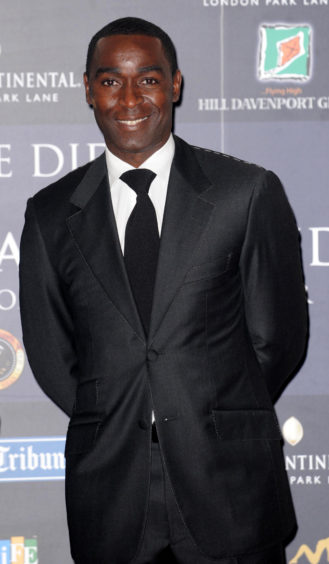 When asked who his biggest influence has been, he doesn't hesitate.
"My dad Joe's been with me through it all," the Dark Blues hero says.
"He's the first person I'd ask about football or about anything really.
"He was always encouraging me. But if you needed to be told something, he was always honest with you.
"He wasn't always telling you, 'You were brilliant'.
"If you've got a kid that loves playing football, don't force anything on them.
"It can be a great job and a great career but you need to enjoy it."
INTERVIEW: Ex-Dundee and United man Mark Fotheringham is blazing a trail as football gets set to return in Germany