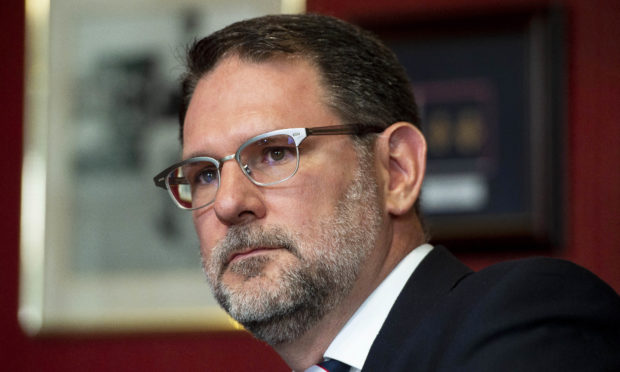 For one weekend John Nelms was the villain of the piece in the eyes of many. He still might be for some.
To get caught up in the vote that wasn't a vote and the e-mail that wasn't an e-mail was an understandable headline grabber at the time.
The SPFL EGM of May 12 and, possibly even an external inquiry, will get to the bottom of whether there was any coercion going beyond that which can be reasonably expected and accepted in a voting process.
Don't expect anything improper or underhand to be unearthed as far as Dundee FC and their managing director is concerned, though.
At a time when self-interest is being driven everywhere you look, Nelms is quite right to point out that the short-term wins for Dundee, who will be remembered for sealing their city rivals' promotion let's not forget, in all this don't exist. In fact, any long-terms wins would all depend on how James McPake's team perform on the pitch.
Unlike others at this time of accusation and suspicion, he dealt with proper questions in a proper interview and deserves credit for that alone.
And, to my eyes, the answers he has given show a decent and realistic grasp of the problems and potential solutions that are out there.
Nelms, after having seen private conversations dragged into the public domain, has moved on from the bitterness and infighting that is a distasteful backdrop to a health crisis that is ending lives by the thousand up and down the country.
And he may yet be a force for sustainable change in Scottish football.
EXCLUSIVE: Three leagues of 14 would diminish part-time teams' promotion incentive, says Forfar chairman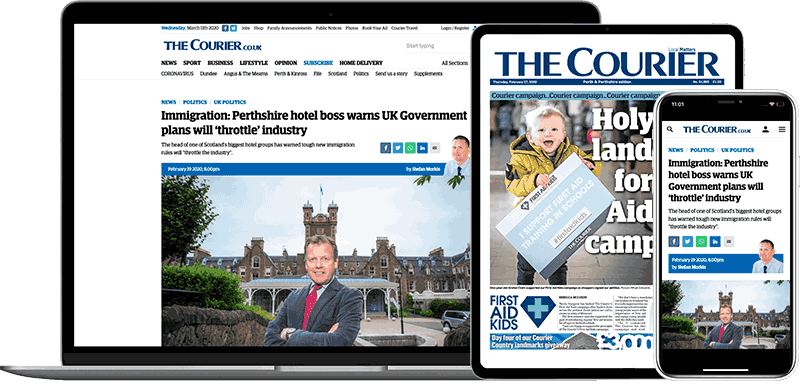 Help support quality local journalism … become a digital subscriber to The Courier
For as little as £5.99 a month you can access all of our content, including Premium articles.
Subscribe