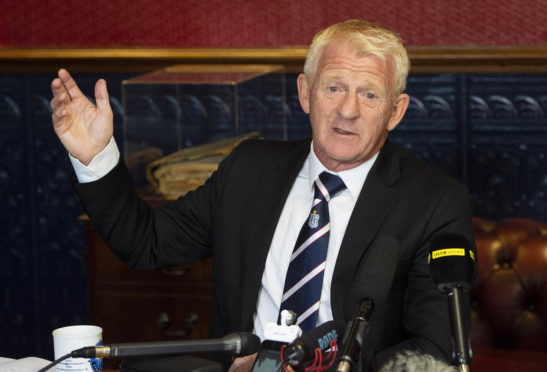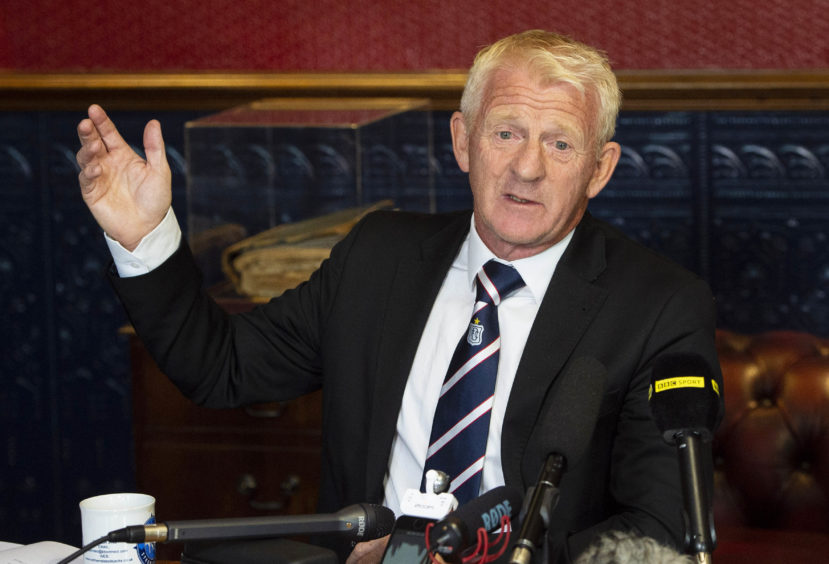 Dundee technical director Gordon Strachan has revealed he's been doing virtual work with the Dark Blues academy kids during the football shutdown.
The club's youth coaches, along with players and administrative staff, were placed on furlough leave last month.
The rules of the Coronavirus Job Retention Scheme prevent them from monitoring the progress of the Dens Park starlets.
But former Celtic and Scotland manager Strachan confirmed he is allowed to mentor the youngsters because he doesn't have a contract with Dundee.
He told BBC Sportsound: "It's good fun, I get closer to the players now and once or twice a week speak to players of all ages from the academy and I speak to mums and dads.
"I'm the only one that can do it – I don't have a contract at Dundee so I'm not furloughed.
"The academy coaches can't speak to the kids and help them with their wellbeing, it'd be a breach of their furlough, so I'm doing most of the talking.
"For the kids, it's some opportunity for them just now to work on their technique.
"They can work on their technique and fitness.
"I've told them it's up to them – they can't blame coaches, they can't blame team-mates and they can't blame their mums and dads.
"It's up to them to use this time to work on their game."
We told last month how ex-Dundee, Rangers and Hibs midfielder Kevin Thomson credited Strachan with the idea behind his online challenge that became a viral hit.
His former Middlesbrough manager said: "People who will know me will know I say you need a ball and two walls.
"You get 1,000 touches in half an hour. In academy games you get 60 or 70.
"Flicking it up, spinning it and getting it on your neck, that's not real football – you won't see that in a game.
"It's about how you master the ball. It can come at you in different spins, different angles and different speeds.
"If you know how to deal with that, you've cracked it. The other stuff is for sea lions.
"There's an opportunity [for the kids]. I've spoken to them and asked, are you going to use this [shutdown] to work on things?
"It's up to them. We're asking them to push themselves."
Strachan also had his say on Scottish football's civil war shortly after a discussion prompted by SPFL chief Neil Doncaster's interview on the Beeb.
He said: "I was writing notes down, I've got three or four pages of notes.
"It'd take hours to go through it. I've got some ideas on where we can with Scottish football.
"I rattle on about it to the point of obsession to the people who know me.
"It's radical, but this is not the time."
INTERVIEW: Ex-Dundee star Jim McAlister on 2014 Championship title triumph, 'remarkable' final day and 'Club 12' promotion two years earlier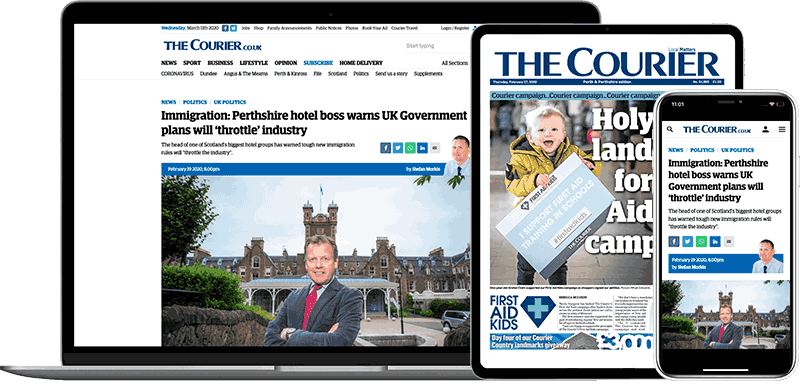 Help support quality local journalism … become a digital subscriber to The Courier
For as little as £5.99 a month you can access all of our content, including Premium articles.
Subscribe