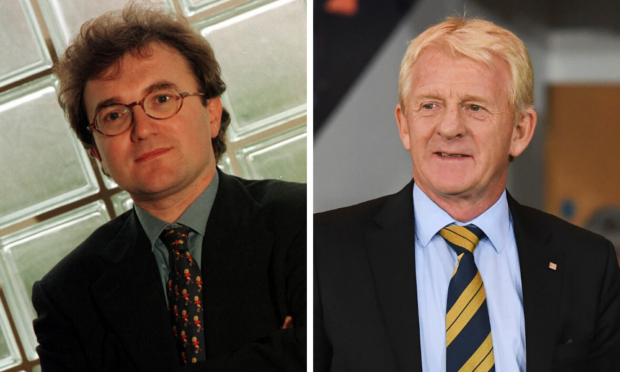 Former SPL chief Roger Mitchell has backed Gordon Strachan's decision to deliver a brutal assessment on the state of Scottish football.
The Dundee technical director and ex-Scotland manager called for a radical change in thinking, in the wake of the coronavirus shutdown, over how the game is sold across the world.
Strachan, speaking on a BBC podcast, also questioned the professionalism of some of the country's part-time clubs.
His remarks prompted criticism from chairmen, players and pundits.
But Mitchell – who spent four years in the Hampden role – says Strachan was right to raise the issue.
He told The Courier: "What people say privately and publicly in Scottish football are two different things and Gordon Strachan has this great ability not to bother about that.
"He just says what he thinks.
"The specific thing he's talking about – 42 clubs is probably not the right number.
"People try and get round it because it's not politically correct. But everyone's got a role at their own level.
"Even the smaller clubs have a role in their communities. The problem is that they share in the decision making as well – that's not on.
"That was a theme in my time with the SPL (which became the SPFL in 2013 after a merger with the SFL), the investing clubs versus the community clubs.
"People investing the money should be able to create the environment that's most fertile.
"I'm a huge fan of community clubs. But we need to make sure the right people are empowered to make the right decisions."
Peterhead chairman Rodger Morrison said Strachan was wrong to criticise part-time teams while former Dundee United, Rangers and Scotland striker Steven Thompson called the remarks "disappointing".
However, Mitchell would like more key figures in the game on these shores to rock the boat.
He added: "It's bold and brave (what Strachan said) but it's obvious. Why does nobody else say it?
"Nobody wants to put their head above the parapet. That's not how football governance works – it's a nice family setup, you keep your dirty washing at home.
"But nothing changes."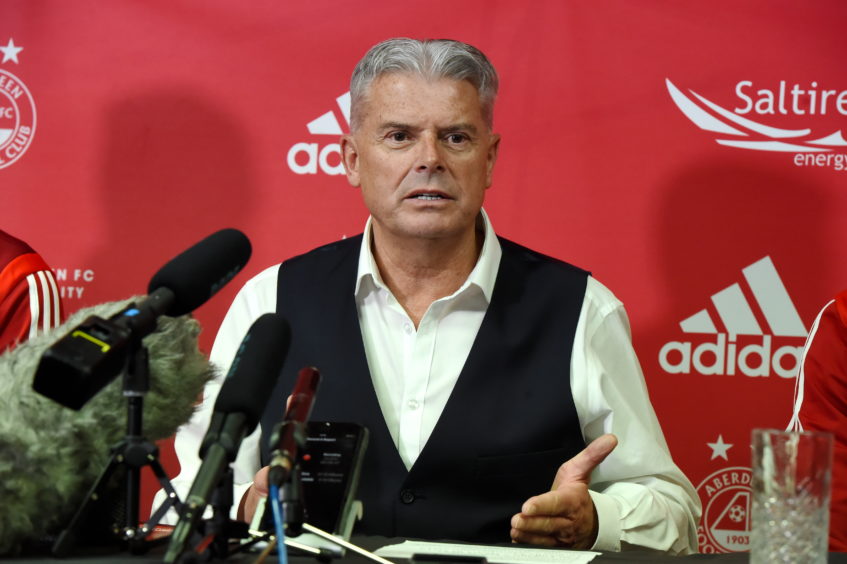 The sports advisor – in an instalment of his Are You Not Entertained? podcast – recently discussed with Aberdeen chairman Dave Cormack, Motherwell CEO Alan Burrows, Courier columnist Jim Spence and ex-SFA communications chief Darryl Broadfoot just how investable Scottish football is.
He feels the problems he faced two decades ago in the SPL hot seat still haven't been resolved.
Mitchell said: "I don't know where to start.
"One of the problems – not just in Scotland but specifically in Scotland – is that there are little compartments of like-minded situations.
"Celtic and Rangers are in a category of their own and there are the city clubs – including both teams in Dundee – and the community football teams across the country.
"All of them have got a view of the world, they look at it from their perspective.
"It's just talk, talk, talk, nothing gets done. They need a leader to come out and say, 'This is where we're going, there will be winners and losers but it's for the good of the game. If I fail, sack me in three years but give me those three years'.
"People are too comfortable with where they are. Some people have ambitions to use the SFA to get on to committees and become office bearers, get involved in Uefa working groups.
"They're with a small club, they're never going to get into the big time so they'll go through the SFA.
"Through social media, fans have more awareness of all of this. They've cottoned on to it."
Meanwhile, former Hoops boss Strachan's comments about part-time sides appeared to anger Stenhousemuir chairman Iain McMenemy.
He wrote on Twitter: "Great in his day on the pitch, now he's just an embarrassing relic."
Peterhead chief Morrison told the Daily Record: "These clubs are the heart of their communities. There is so much more that goes on beside the games at the weekend.
"Some people speak without thinking and it's easy to say, 'Let's just look after the big clubs'.
"But the smaller clubs have a part to play. If you lose these clubs to the game it would rip the heart out of so many communities."
Ex-Sunderland, Kilmarnock, Hearts and Scotland striker Kevin Kyle backed the Dark Blues technical director's views.
He said: "Here is a man talking sense."
But Sportscene pundit Thompson took a dig at Dundee's 2019/20 league finish as he disagreed.
He told the BBC: "It was nice to hear him being so positive, wasn't it?
"For me, there is a wider point that maybe there are too many teams. But there are a lot of teams doing a lot of good in their local communities. They become a hub for certain things.
"Being critical of the standard of Scottish football…we're trying to promote Scottish football at every turn we get. I found that disappointing
"I agree (with Strachan's critical remarks) about the plastic pitches. I don't think they should be anywhere near our top division.
"But you can't very well slag teams in the bottom half of the Premiership, our showcase division, when the team he's employed by are third in the league below that. That made me laugh."
EXCLUSIVE: Dundee want football back at Dens Park as soon as possible even if it means playing behind closed doors