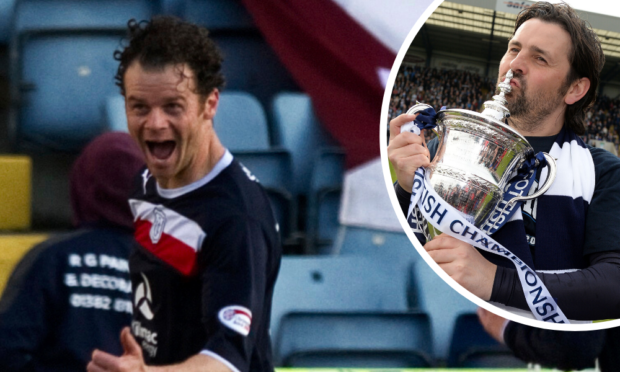 Deefiant hero Matt Lockwood thinks his application for the Dundee job in 2014 could have cost him his playing career at Dens Park.
Revealing the club would always have a place in his heart after his four years there, Lockwood took aim at former manager Paul Hartley and the Dark Blues over his departure, saying he found out about his release on the Dee website.
Speaking on the Walking Down the Provie Road podcast, the goal-scoring left-back also revealed it was a man better known for his links to Dundee United, Craig Easton, who set up his move to their rivals.
Lockwood – who had gone through administration at Dundee and played a pivotal role in keeping the club in the First Division despite a 25-point penalty – was frozen out when Hartley took over in February 2014.
The former Leyton Orient man said: "We went up that season but I didn't feel part of it, even though I had played 20-odd games.
"I don't know if Paul Hartley was told but, when Bomber (John Brown) got sacked, I actually applied for the manager's job.
"I know I could have got us promoted, I had done coaching badges, I'd been assistant manager and always wanted to be a manager.
"I spoke to Bill Colvin and I said I would guarantee us promotion, I know what needs to be done.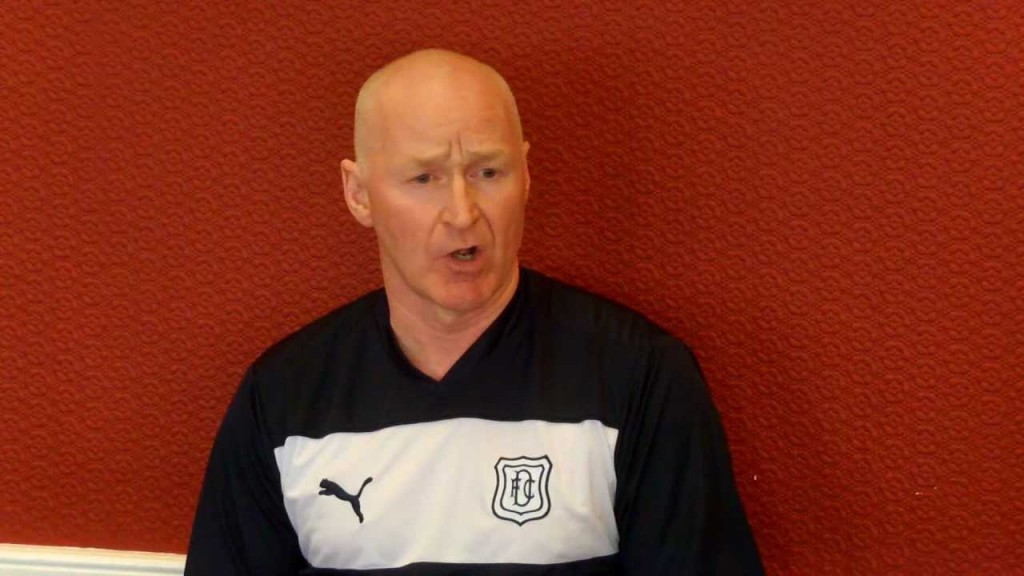 "They probably already knew Hartley was coming in but I wanted to put my hat in the ring.
"Whether Hartley found that out and thought I was a threat, thought I was an idiot, didn't like me…instantly he had no time for me.
"I was on the bench for a bit and then I pulled a calf in one of the runs after the game the fitness guy made us do, I hated them.
"He never put me back in and I was completely hung out to dry. That was the end of my time."
Despite enjoying the vast majority of his time at the club, Lockwood says his exit – discovering his release at the end of his deal via the club's official site – leaves a bitter taste.
"That hurt me, I must admit," he said.
"Spending four years at the club and going through Deefiant year and everything we'd been through.
"You come to the end of your contract and you have individual meetings with the manager, they'll say, 'You've been great, here's a new contract,' or, 'Thanks for your efforts but we're going to let you go'.
"Didn't get a call, Paul Hartley never contacted me, no one from the club ever rang me to thank me for my efforts.
"Harry MacLean actually rang me and wished me all the best, thanked me for everything I had done for the club – the old chief executive rang me to thank me and I said, 'What are you talking about?'
"It was on the club website I'd been released. No one rang me, I didn't know.
"I was actually toying with the idea of turning up for pre-season because no one told me I was released.
"It really annoyed me, the lack of common decency. I thought I deserved more than that, and not just from the manager. It was a bitter pill to swallow.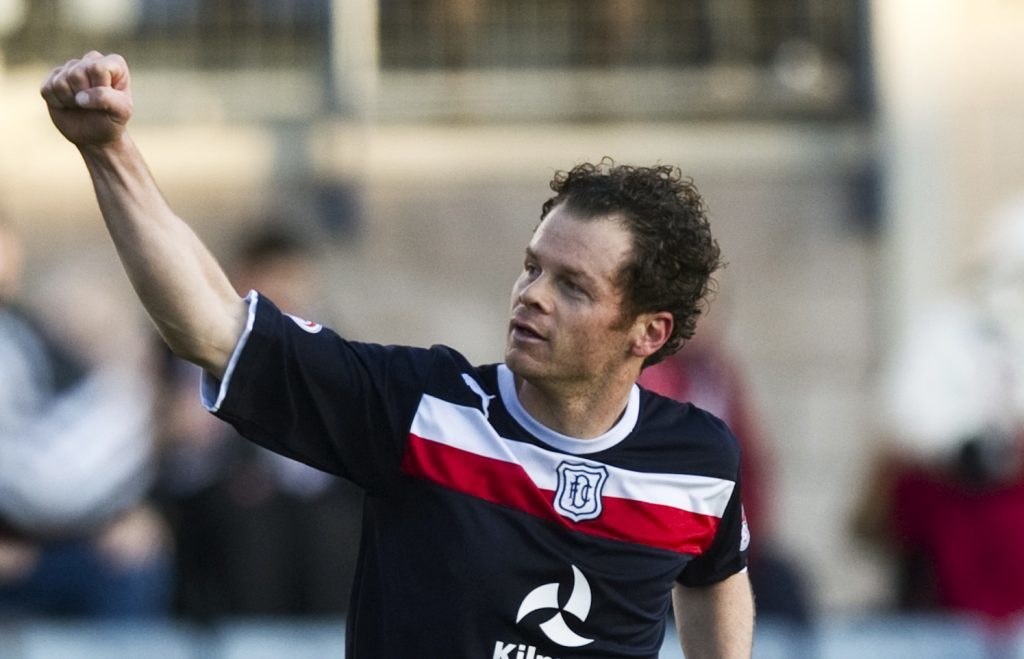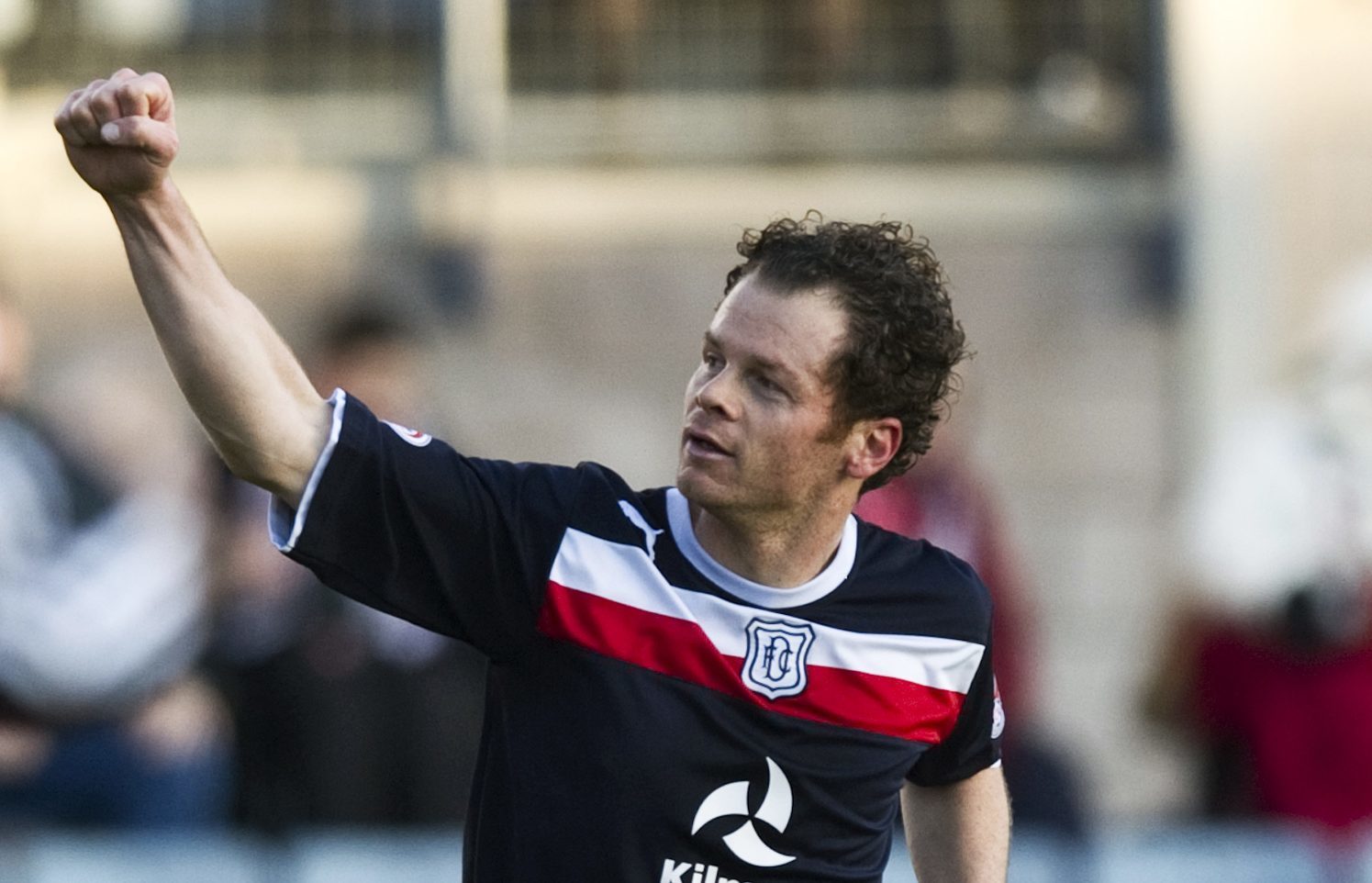 "I've not been back to Dens since."
He added: "I don't want to have a go or anything because they got promoted and he was there a few years.
"But I'd say a good manager is a man-manager but for me that was severely lacking in Paul Hartley's armour, he's not a good man-manager at all. I think he alienated a few boys.
"He didn't do well by me and I say treat people how they treat you."
He has fond memories of his arrival and first few years at the club, although mired by administration, after former Leyton Orient team-mate Easton recommended him to boss Gordon Chisholm.
"I was struggling for a club," the 2010/11 Player of the Year admitted.
"I was training with Southend where Craig Easton was club captain. He knew Billy Dodds and knew Dundee wanted a left-back.
"Doddsy and Chis had never heard of me but Easty put in a good word for me. That turned into four years and it all started with Craig Easton, he's the one to thank!"
On administration, he added: "For people who lost their jobs it was awful, such a horrible, horrible time. At our level players like pay packet to pay packet. When players are struggling to put food on the table, it hits home.
"It was sink or swim but the 11 players who ended up, everything just clicked. It was an unbelievable experience and a season that will never be recreated.
"It's always nice to get nominated for Player of the Year. I just felt at home at Dundee, don't know why.
"For me personally, I'm very proud I did well and the fans appreciated it. Dundee will always have a special place in my heart, that's for sure."
Now a Premiership winner for the seventh time with Celtic, Leigh Griffiths was also part of the Deefiant squad before signing for Wolves in January 2011.
The Scotland striker recently recalled being throttled in the showers by Dundee legend Rab Douglas after a game.
Lockwood said: "I was next to him in the shower when Rab came in. The night before Sparky had been on Facebook saying, 'This is the biggest game of my career, a chance for me to get my move,' and I think that had annoyed Rab.
"He pinned him up against the wall in the shower, Sparky was three foot off the floor with his little legs dangling down, naked.
"It was bizarre. You don't argue with Rab, do you?
"He got his move to Wolves anyway and, in all fairness, we didn't really miss Sparky when he left.
"He was the only one possibly that wasn't as much of a team player as the rest of us. So when he went we didn't miss him much."
Now commentating for BBC London and doing some scouting, Lockwood would like to try his hand at management – and even applied for the Dundee job again.
He said: "I'd love to be a coach or a manager but the opportunity has just never arisen.
"I haven't made this public knowledge but I have applied for the Dundee job in the past but I don't even get a response to my applications!
"That's probably in the bin somewhere. But I'd love to be a manager or coach. I have done my coaching badges but I have never scratched that itch."
INTERVIEW: Kyle Letheren on save that won Dundee the 2014 Championship, Ibiza trip to celebrate and working under John Brown and Paul Hartley