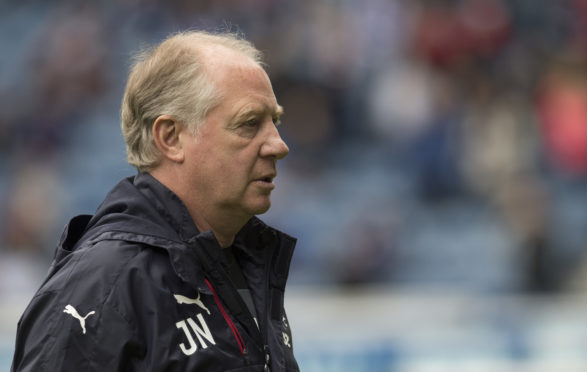 Jimmy Nicholl has spoken of his disappointment at discovering he was one of the first victims of cost-cutting at Dundee.
Nicholl was axed as Dark Blues assistant manager today, just hours before it emerged Dens Park stars had been asked to take wage cuts of up to 30 per cent.
Courier Sport understands James McPake's players have until next week to respond to the request from the club's hierarchy.
Former Rangers and Manchester United defender Nicholl – brought to Dens last summer to be an experienced right-hand man to rookie boss McPake – revealed it was the young gaffer who broke the news to him yesterday morning that he had lost his job.
However, the 63-year-old Northern Irishman harbours no hard feelings and hopes the Dundee can put their financial woes behind them to bounce back to the Premiership next season.
He said: "James was on the phone this morning saying he had to trim the staff. Unfortunately I was one of the victims.
"That's the way it goes. I am disappointed of course but at the same time if the club is struggling at this particularly difficult moment then something has to give and it has happened.
"James was good enough to bring me in when he did at the start of his managerial career and I was just there to help him as much as I could.
"I enjoyed my time at Dundee and the staff up there were great.
"But it is a difficult time for everybody in all walks of life. There are lots of people losing their jobs so it is what it is."
McPake's early tenure as boss was a rollercoaster one but by the end of the last campaign Dundee had put together a six-game unbeaten run.
Nicholl now hopes the Dark Blues can pick up where they left off in the new season and go on to win promotion despite the fact Hearts look likely to be in the Championship alongside them.
Nicholl added: "Hopefully James can continue the good work he was doing. It took a wee while because we couldn't get a good run of games going and we couldn't get things settled.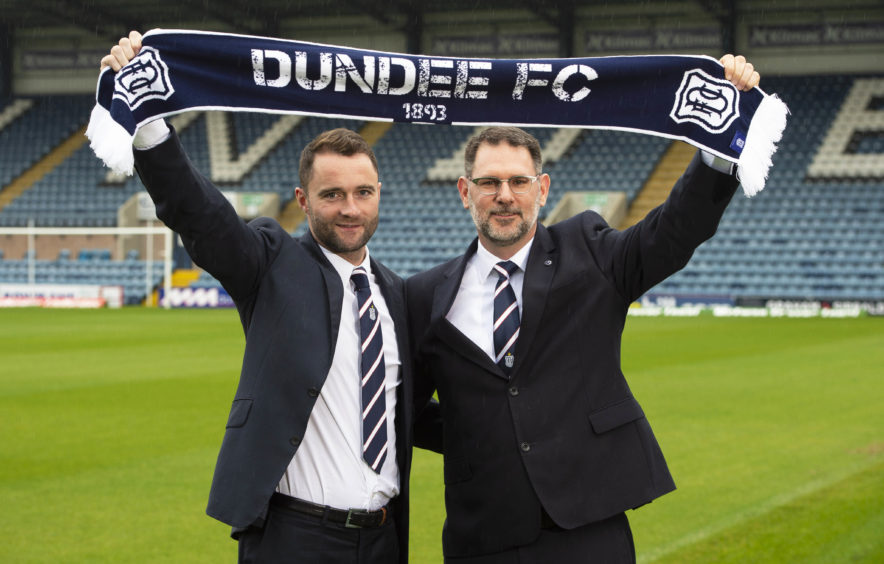 "But we got it sorted out and it all started coming good at the end of the season. We were unbeaten in six games with a lot of clean sheets.
"Things were going great so Dundee can be confident for next year to go and do something.
"It will be difficult with Hearts coming down and they will be favourites but in a way that could help Dundee.
"The Dundee supporters have high expectations of the players, the club and the manager but it is difficult to go straight back up.
"Everyone is just desperate to get back up to the Premiership and everyone can get panicky and nervous.
"That's what you have to live with at a big club like Dundee but James has done well in his first season, he gets on well with the players and I think he will be a success.
"Hopefully the club will get back up there."
'We're not going anywhere': Dundee chief John Nelms vows American owners will steer club through cash crisis