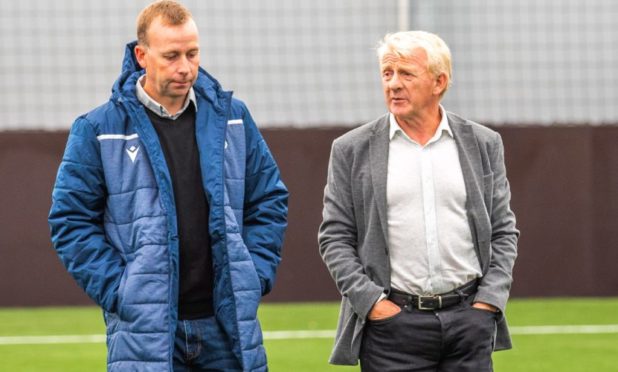 Dundee are confident their youth academy will survive and prosper through the club's cost-cutting process, with former Scotland and Celtic manager Gordon Strachan taking on greater coaching responsibilities during the belt-tightening period.
Courier Sport can reveal that plans are now in place for all the current age-group teams to be maintained.
The young players will continue to train at the £32 million sports centre at Caird Park and will be ready to take part in whatever match programme the SFA put in place as football starts to re-emerge from lockdown.
Parents have been given personal assurances that they will not notice a difference in the standard of coaching their sons receive – and the fact that technical director Strachan and academy head Stephen Wright will be even more active on the training ground than they were pre-coronavirus should actually be seen as a positive.
There are over a dozen part-time coaches involved in Dundee's academy set-up, many with lengthy connections to the club, and The Courier understands there is optimism all of them will be retained.
They may not be paid for a few months, however.
Several, among them former player Robbie Raeside who takes the under-15s, have already indicated they are willing to continue as volunteers through to May.
"I have said to Stephen Wright and Gordon Strachan that if the club has no money, I'll be happy to volunteer as a youth coach until the club gets on a surer footing," he said. "I'm sure I'm not the only coach there happy to help out."
Dark Blues chief executive John Nelms is looking to make major savings at Dens.
The current shutdown has left the Championship club £500,000 out of pocket, with predictions of halved revenues next season.
In a statement last month Nelms laid bare the bleak financial backdrop.
He explained: "The continued uncertainty, coupled with the restrictions on the club (and on our other means of resource that bolster the club) has resulted in an unsustainable operating cost structure.
"We now have tough choices that must be considered to reduce these costs in order to protect the future of Dundee FC.
"With less than half our revenues anticipated to be received in the 20/21 season, our club's operations are under review.
"The club may need to pause several functions until it is financially prudent to resume.
"Thus starts the difficult conversations, the results of which will have an impact on our people, those whom we have always tried to take care of over the past seven years.
"We will be entering into a period of consultation with them to discuss the consequentials as the club braces for the future."
Since then manager James McPake has lost assistant Jimmy Nicholl and sports scientist Cammy McDermid from his backroom team.
That has been followed by wage cuts across the board for first team players, with the 'Clause 12' threat of suspension of contract hanging over them if they chose to turn them down.
It is understood that striker Kane Hemmings is the only current player not to have accepted the reduced terms put to him.
The latest official Dundee statement, released on Monday, read: "Following a further week of difficult but progressive conversations the club would like to provide an update.
"Two weeks ago we opened dialogue with a number of players and staff regarding wage deductions to support the club in these unprecedented times.
"We are delighted to say that a high majority of those who entered this process have taken the decision to help safeguard the future of the club. The commitment from these players and members of the coaching staff is hugely appreciated.
"In other areas of the business, the staff consultation period is in its early stages. The conclusion of the players and football staff consultation as well as the ongoing support of the fans has helped set the stage for the next steps. Nonetheless, these are difficult conversations and any decisions being made are with the long term future of the club in mind."
With other academies set to be mothballed or victims of deeper cuts than at Dens, football's governing body will not be policing clubs' youth structures with the same rigour as they had been before March.
But it is understood Dundee hope to move up the SFA's Project Brave ladder at the next available opportunity and the work Strachan, Wright and their coaches put in over the next few months will further that aim.
Dundee's Kane Hemmings has backing of PFA Scotland as threat of contract suspension hangs over Dark Blues striker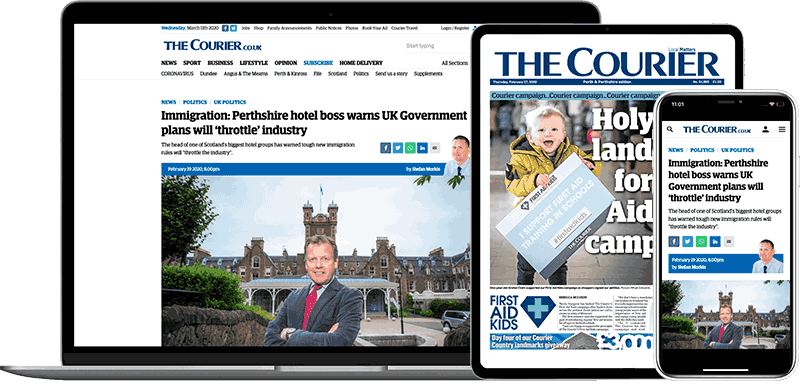 Help support quality local journalism … become a digital subscriber to The Courier
For as little as £5.99 a month you can access all of our content, including Premium articles.
Subscribe