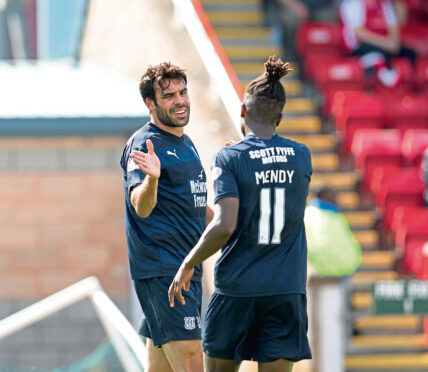 New Dundee striker Jean Mendy is frustrated not to have got among the goals in his first two Premiership games in Scotland.
But the Senegalese hitman is concentrating on what lies ahead and making sure when future chances come with the Dark Blues he is putting them in the back of the net.
Saturday's narrow defeat against Aberdeen saw the 28-year-old squander a second-half chance he admits he would normally expect to convert.
Disappointed as he was with that, it is not something he is going to dwell on. His focus is now on Saturday's Betfred Cup last-16 clash with Ayr United at Dens Park and making sure when scoring opportunities come in that one, they are despatched into the back of the net.
"Of course we are frustrated. We want to win but some games are like that and you do not score," he said.
"Aberdeen – it was hard to lose that game for us and I think for the fans as well. It's behind us, we have to think forward, look to the next game.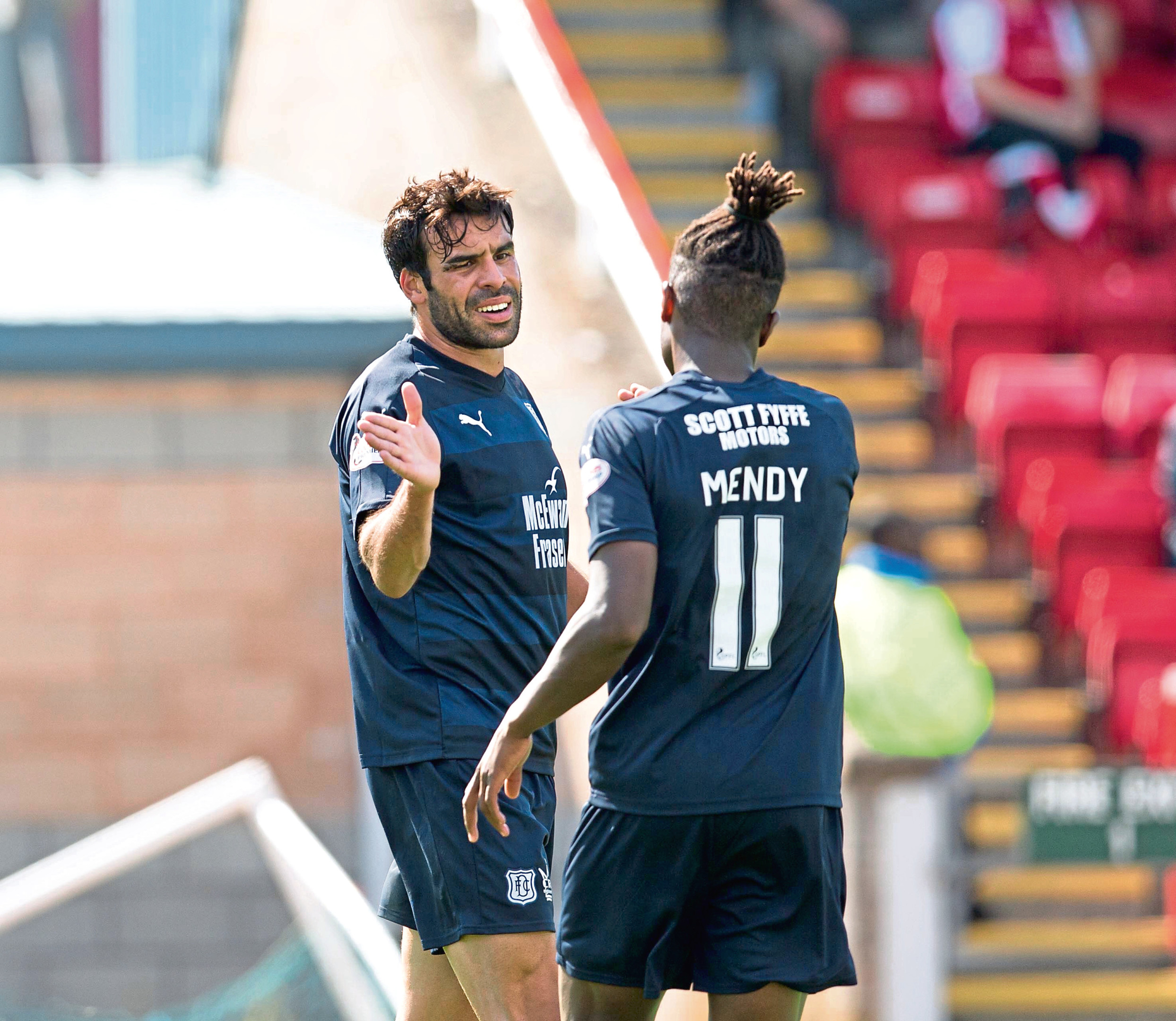 "There was a lot of good play but we didn't score and it is boring even for us. We will work for this, to score, and we will do better and better for the next game."
Missed chances apart, Mendy accepts there was encouragement to be taken from Saturday's display and the opening-day clash at St Mirren that saw Dundee dominate for long spells only to go down to a 2-1 defeat.
His attitude, though, is very much whether performances or results are good or bad, what's most important is preparing for the next game and being in the best position to win.
"Of course, we created chances and we have to put them in, we have to score these. I got one and I have to score this, with more I will score these.
"This was a good chance for me and next time I have to put this chance into the net. This was a chance I would expect to score.
"Sometimes you don't get a lot of chances and when we get them we have to score them.
"And for the confidence we need to score.
"We don't score now in two games but we will keep going, continue to work to make sure we do get goals.
"The next chance is what is important. This is what you think about. We know we can score and when we get them we have to.
"So far we play well, we play good football. It can be better, of course, and you know to win games we need to score.
"But if you are good or bad what is important is that you look ahead and be ready for the next game."
It should not be forgotten that Mendy is new to Scottish football and is still adjusting to its demands.
His career to date has been spent in France, Belgium and Scandinavia and while each area has it's own unique style, he insists wherever it's played the modern game has more similarities than differences.
"Scottish football is physical but football now is like this everywhere. In football now you have to run a lot, that is the game now.
"It is a good league here and I think there are good players in it and at our team."
That belief gives him confidence he can succeed in our Premiership and he also sees a blossoming partnership with Sofien Moussa at Dens bearing fruit in the months ahead.
"I am used to playing with another striker and I think it is good between Moussa and me," he added.
"He is a strong striker and the ball goes up to him. I can play around him and we are working well.
"We will work together more and more and get better. What we have to do is get scoring and that will give us more confidence."