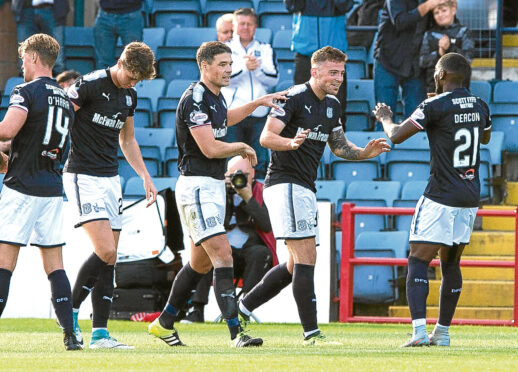 Darren O'Dea believes in Dens Park, Dundee have a pitch that is prepared perfectly for the way they want to play.
He concedes the time has come for he and his fellow players to start making the most of that.
The Dark Blues entertain Hearts on Sunday looking for a first home win since way back in mid-December.
Given the quality of the surface and their style of passing football, the club captain admits that's nothing like good enough.
And, after wading through the muddy field that is Pittodrie last time out, the Irishman is looking forward to getting back on grass.
"Look, the pitch at Aberdeen, that's football, it's Scottish football, the weather dictates things. Sometimes the pitch can be good but the weather's terrible and you need to play to the conditions," he said.
"Pittodrie was a bad pitch but here we're lucky the groundstaff keep us right with the pitch. It's been in great condition since I've been at the club.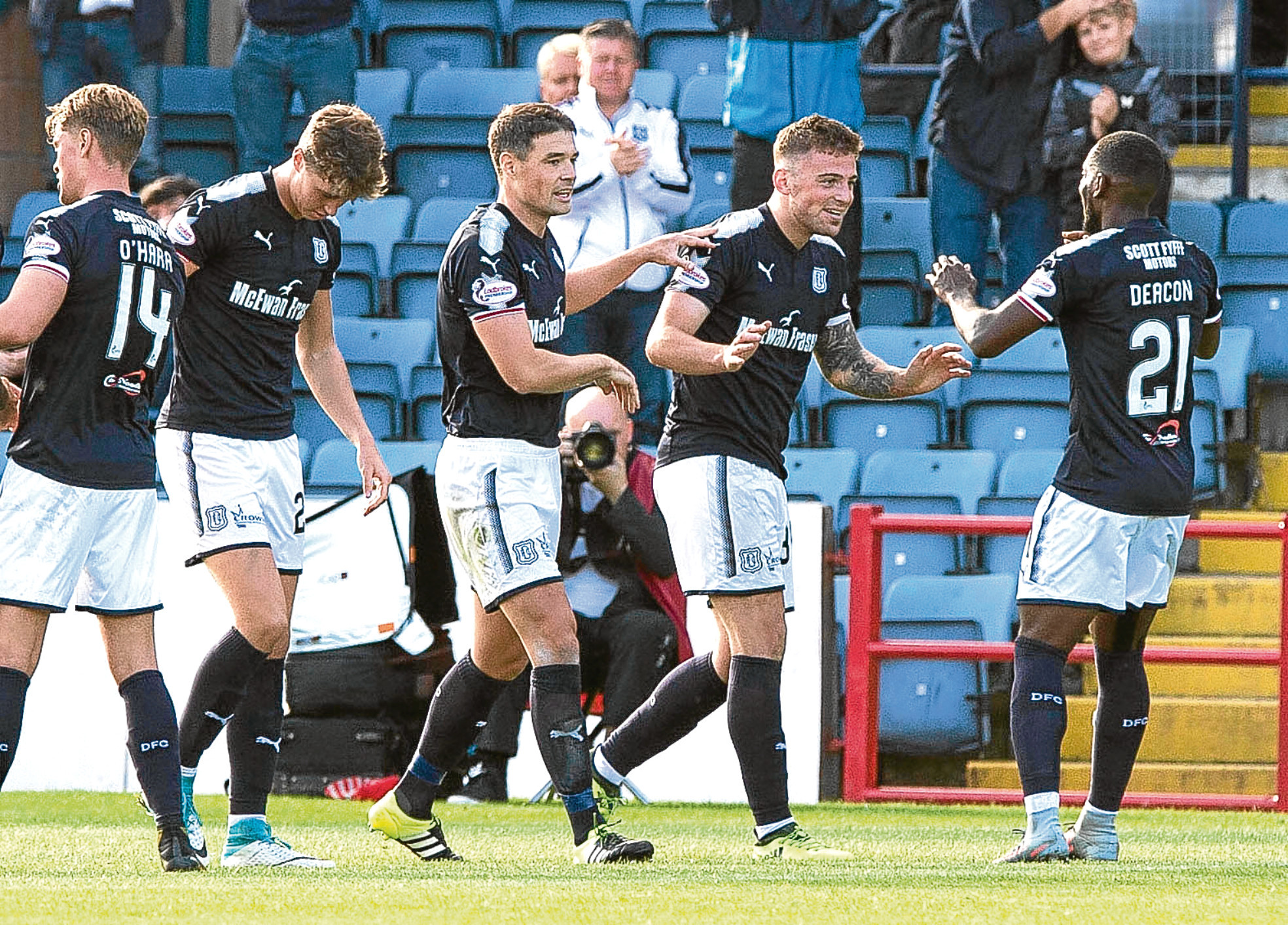 "I would argue it's one of the better pitches in the league. I'm trying to think around the league where there's better, Motherwell maybe.
"The way we want to play, the pitch here suits our style, but it's time to start using it. It's about time it comes out more, it is important we start picking up points here."
With the bottom of the table too close for comfort and only one win in the last six league outings, Dundee need to start picking up points.
None were forthcoming from that last outing up at Aberdeen but O'Dea believes there was encouragement to be taken from the performance.
The weekend before saw a tame surrender to St Johnstone, but he believes the real Dundee were on show against the Dons and it's given them something on which to build.
"I said at the time after the game we'd had previous to it, it was about reaction when we stepped on the pitch, a character thing. We stood up pretty well.
"There were probably only a couple of chances in the game, one fell for us, one fell for them and ours was arguably a clear-cut chance where theirs just kind of fell to them.
"There was nothing in the game but, in terms of reaction, it showed what I've believed all year, that we've got a good kind of character to us.
"It's now about matching that with performances and, ultimately, results."
And O'Dea takes heart from the fact Dundee have already beaten Hearts at Dens this term, back in September when a Kerr Waddell double secured the three points.
"We've already beaten Hearts here this season, so we know we can do it. It was a game that had everything I would like from us.
"The first half we battered them, did everything we work on in training and played the style of football we wanted. The second half didn't go so well. We were on the back foot at times and we conceded a crazy goal if I remember rightly.
"It was a pass back from Moussa you can't legislate for, it wasn't down to a defensive error or a kind of break in the team.
"After it we showed great character to get back in the game and big Kerr gets his head on a cross to score a late winner. We showed a bit of everything in that game and that's what we're going to need again."
And a win would be the perfect start to a testing six-day period that will see visits to Celtic and Rangers before the league split.
"The more points we can get before the split the better and, if we can get three on Sunday, it will be a great start to the week."