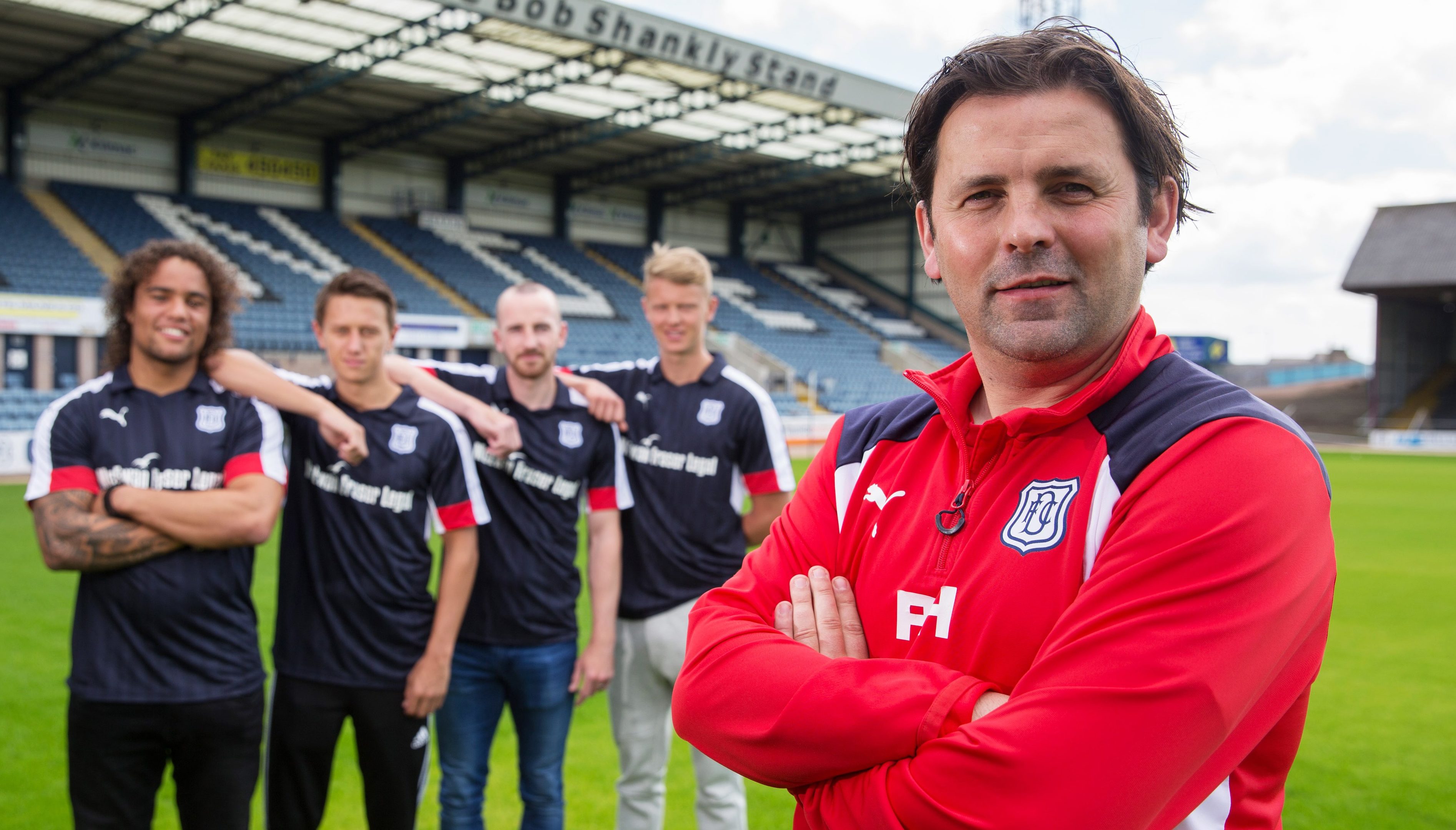 Mark O'Hara insists he is determined to ditch the "Mr Versatile" tag and firmly nail down a position of his own at Dundee.
The 20-year-old, who joined the Dark Blues this summer from Kilmarnock, constantly found himself being asked to fill in for other players for the Ayrshire club, mostly in defence.
However, since his arrival at Dens, new boss Paul Hartley has stressed he considers the strapping O'Hara a midfielder.
The player certainly repaid his manager's faith last Saturday during the 3-1 win against Ross County in Dingwall with a performance full of power, surging runs and no little skill.
Now, he is looking to produce more of the same today against Rangers at Dens.
O'Hara said: "I was delighted with my performance at Ross County. The manager has obviously shown a bit of faith in me.
"It's appreciated and hopefully I'll repay him with good performances.
"That was a more advanced midfield position than I'd been in before.
"But I feel my strongest position is in midfield. I was a bit surprised to play that far forward.
"I had spoken to the manager a couple of weeks ago and he said he wants me to play in midfield, and maybe even get a look at me in the more advanced No.10 role.
"It's something we spoke about and worked on in training that week and he was confident enough to put me in there and it worked.
"That was one of the reasons I wanted to come here in the first place.
"I didn't want to just be a bit-part player filling in for other people. Hopefully here I can nail down a position.
"To be fair, every manager I spoke to said they saw me as a midfield player but I just needed to do a job for the team."
When asked if he felt his versatility previously counted against him, he admitted: "I do think that.
"I'm still quite young and it's not been ideal not having a set position.
"I think in a sense it's probably hindered me from progressing my career.
"In the past, I've been helping do a job for the team and not focusing on my own position.
"I was played in defence at Kilmarnock due to squad depth.
"I was a cover for full-back so as soon as there was an injury I was fired in there.
"If I did well for a game or two that was me in there. I was shifted about and never had a settled position."
Following the Ross County game, O'Hara's team-mate Rory Loy said that he had made a big impression, especially as he was built like a "Greek god".
Needless to say, O'Hara has been on the receiving end of dressing-room stick ever since.
He added: "There have been a few things said about that but I think Rory meant it in a jokey way.
"I will take it as a compliment!"
Today's opponents Rangers were certainly less than god-like when they began life back in the top tier last week with a draw at Ibrox.
And O'Hara insisted that Mark Warburton's side will find it equally as tough at Dens.
He added: "I'm really looking forward to the game. These are the kind of matches you want to play in.
"I'm not fazed by the likes of Joey Barton and their other big players.
"I think we can take confidence from what Hamilton did at Ibrox last week.
"Going there and getting a 1-1 draw was a massive result for them.
"There's no reason why coming here which is a hard place for anyone, we can't do something.
"We've played twice here and they've both been very convincing wins for us. Hopefully we can continue that.
"The first time I played against Rangers was last season in the cup game.
"It would be interesting playing against them here and seeing the big crowd turn up.
"It's an exciting prospect. It's a good test for yourself.
"These guys have played at the top level and it's where you want to be."