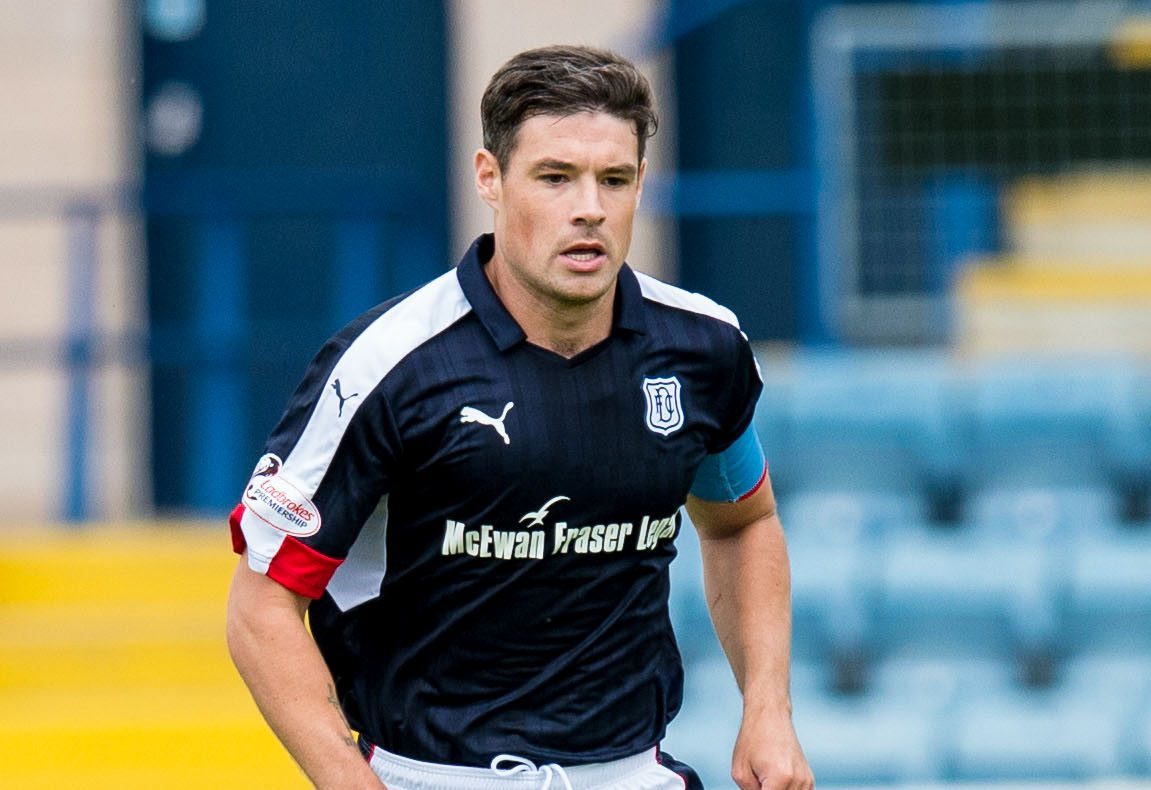 Dundee skipper Darren O'Dea was hopping mad when his foot problem suddenly flared up once again last week.
The big Irishman had thought he was finally over the injury that he had first suffered against Kilmarnock on September 10 but as he went to get out of bed, he couldn't walk as he was in so much pain
He was subsequently ruled out of last Saturday's game at Hearts and was sent for a scan.
That came back clear and while O'Dea admits to being baffled by the sequence of events, he is just delighted to be fit again to take his place in the side for tomorrow's lunchtime game against St Johnstone in Perth.
He said: "I have been struggling with my foot for the last while.
"It happened during the Kilmarnock game. As Kris Boyd was about to shoot, I nicked the ball and he kicked the side of my foot.
"We were pretty sure I had cracked a bone at the time but the X-ray showed I hadn't. I just had quite a bit of bone bruising.
"I took painkilling injections for three games leading up to the international break with a view to then resting.
"I thought I was over it but last week I got out of bed in the middle of the night and I couldn't walk to the toilet.
"I was in all sorts of pain so I missed last weekend.
"I had a scan and it came back OK. It is a bit of a mystery – maybe I had a bit of a reaction to the injections?
"However, it has settled down now, I have been back training and I am ready to go."
O'Dea will return to a Dundee side that has slipped to the bottom of the Premiership table on goal difference.
While at the moment no-one at the club is overly concerned about being in that lowly position, O'Dea is determined the Dark Blues will start turning good performances into winning ones sooner rather than later.
He said: "We have come off a run of bad results but the performances have definitely picked up.
"We have come up against good opposition in Celtic and Hearts where you are maybe not expected to get anything.
"We probably could have especially against Hearts but now we need to pick up results.
"It is a bad run but spirits are still high. No-one is feeling down – we are all quite positive.
"We know if we perform to the levels we have done in the last two matches, we will win more games than we lose.
"So we need to begin to pick up results and we are confident we can do that – starting on Sunday."
Meanwhile, Dundee boss Paul Hartley is hoping that the next three games in the space of seven days against Saints, Partick Thistle and Hamilton will finally kick-start his side's season.
He said: "Everything could turn within the week, but it's all about the game on Sunday.
"I think that's the most important thing for us, to try and put in a good performance against a team that always give you a tough game.
"Hopefully we can take that last performance against Hearts into the St Johnstone game.
"It is a big week for us. The next three games can hopefully get our season started."