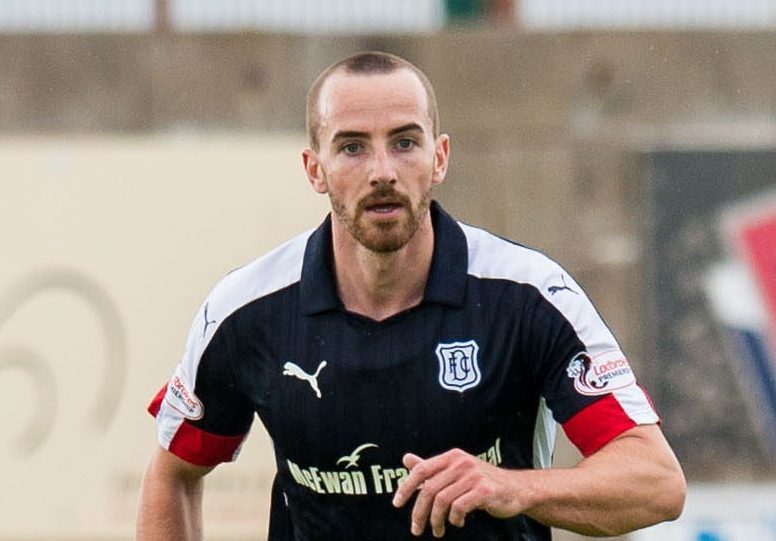 James Vincent admits he is willing to accept substance over style as Dundee try to battle their way off the bottom of the Premiership table.
The Dark Blues sealed what was only their second league win of the season last week at Hamilton with a performance short on frills but full of fight and determination.
Former Inverness midfielder Vincent insists he will accept winning ugly again – starting today at Dens against Motherwell.
The 27-year-old said: "When you are in this position it's not about silky football, it's about getting results.
"Everyone wants to play the right kind of football and be easy on the eye.
"But when you are at the bottom of a league, you have to be effective.
"Things are only easy on the eye when you look at a league table and see yourself sitting in a decent position.
"We've played nice football and lost games this season, so it's back to basics to get points on the board.
"That's where we are at this stage and you have to fight your way out of it.
"What we have to do is get off the bottom then start looking further up than that, but first of all it's Saturday's game that counts."
Vincent admitted Dundee had gone out against Hamilton with a long-ball game plan in mind with new striker, the imposing Marcus Haber, a key part of the strategy.
He said: "We knew the style of play we wanted to play against Hamilton, which was to go long and pick up on second balls.
"It worked, so rather than changing the whole philosophy, we worked on how to break through against Hamilton.
"We knew if we played football they would break us up because they're good at that, so it was focused on that game.
"I think that's what we've got to do now, just find a way to win in every match.
"The hard work was there, we went long to Marcus and worked round about him."
The Hamilton win came on the back of what Vincent admitted was a "brutally frank" meeting involving the backroom staff and the players following the midweek defeat against Partick Thistle.
He believes it had the desired effect – but he hopes now that there will be no need for another as the season progresses.
Vincent added: "Last weekend's win gave the place a lift, we dug in hard against a good team and deserved the win.
"We had a meeting, it was good and there was nothing hidden. It was frank and brutally honest.
"Everyone knows what has been going right and what hasn't been so it's clear to everyone where we need to improve.
"It was good and it's something I liked because I've had it at other clubs too.
"It was all about honesty and letting everyone know what they have to work on and bring to the team.
"There was nobody digging each other out, it wasn't personal but it was honest.
"Once the door was opened again that was it, it was done and it's up to everyone to put what was said into place.
"We didn't talk about relegation because it's still early and we are confident of climbing the league.
"We won against Hamilton and we're looking up now.
"The meeting has taken place and hopefully we won't be having another one."