In this week's Talking Football, Courier Sports writers Eric Nicolson and Ian Roache discuss Dundee's comeback at Dens, St Johnstone's chances against Rangers and top of the table Dundee United.
Q Dundee fans have been waiting a while for a win against one of the big boys of the Premiership. They got it against Hearts. Could it be a defining one for them?
EN: It was certainly very important. Defeat would have seen Dundee drop into the play-off place. Comeback victories like that – especially when you get the winner in injury-time – can transform a season. If they can now get a minimum of three points out of their last two pre-break fixtures I'd be more confident than I've been at any point this season that Dundee are on their way to mid-table safety.
IR: That was an odd but exhilarating match! Dundee were very poor for the whole of the first half but were utterly transformed in the second as Hearts were swept aside. It was a brilliant turnaround and it was great to see how much the frozen home fans enjoyed hearing the final whistle.
Q It's Partick Thistle next. Their result in Dingwall was arguably an even more impressive one than Dundee's against Hearts, was it not?
EN: Possibly. Ross County are my favourites to be sixth. On the evidence of the matches I've seen them play, I don't think Thistle will go down. Mind you, I don't think Dundee will either. I'm not overly optimistic that Paul Hartley's side will get three points tonight. A draw would be an excellent result.
IR: Nah, I think you have to give that honour to the Dark Blues. They looked down and out but some tactical tinkering, the introduction of sub Paul McGowan and solid self-belief got them three precious points. It will be tight at Firhill, though, and Thistle were by far the better team at Dens in October.
Q St Johnstone v Rangers is an intriguing match-up.
EN: I covered Saints at Kilmarnock and it was a thoroughly professional job by them. There was a spell of home pressure after the break but Saints were in control of the match for the rest of it. And, their game management in the last 10 minutes was textbook. I've not been wholly convinced by the Rangers revival and Saints will enjoy a team coming onto them at McDiarmid for a change.
IR: I agree with Eric that Saints will enjoy Rangers having a go. Much of Tommy Wright's pre-match thinking will be about hitting the opposition when and where they are vulnerable. If this does come down to a tactical battle then that will give the home team a real chance because they have the better manager.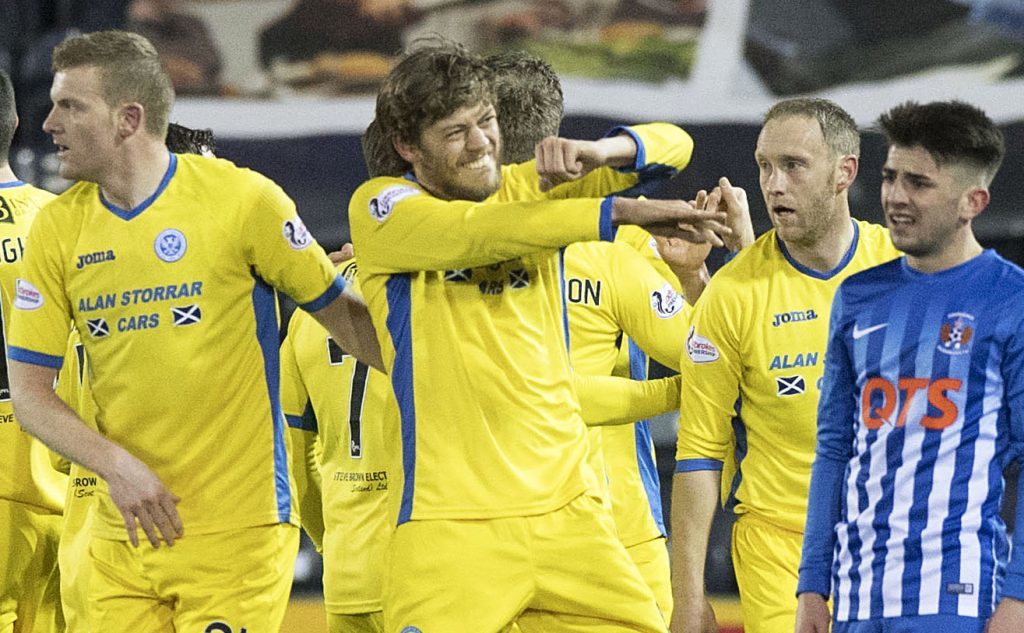 Q But won't the absence of Murray Davidson be a big factor?
EN: Yeah, it could be. But Paul Paton will probably come in and, remember Saints got their draw at Ibrox – and bossed the game for big parts of it – with Davidson in the stand. A fresh Steven MacLean is a big positive for Tommy Wright as well.
IR: You would always prefer a Saints side with Davidson in it to one without him but they can cope and Paton will take it all in his stride.
Q So Dundee United have over-taken Hibs at the top of the Championship. Who saw that coming a couple of months ago?
EN: Certainly not me. I would have predicted the gap would be anything between three and nine points at this stage after Hibs' fast start. It's been a great effort by United to hit top spot by Christmas. As always when a side moves into first, the next challenge is how they deal with the pressure of being hunted rather than hunter. The pressure the United boys will be under is nothing compared to their Hibs counterparts, however. The timing of the next match between them is perfect for Ray McKinnon's boys and it wouldn't be a shock if they have a bit of a cushion in a couple of games' time.
IR: Who saw it coming? Well, manager Ray McKinnon didn't claim they would be leading at Christmas but he did say the real United would be seen by that stage. I also feel the players will cope with being out in front. For the likes of Scott Fraser, Blair Spittal and Mark Durnan, they felt negative pressure last season but can turn this into positive pressure. They also know Hibs must be getting a wee bit worried.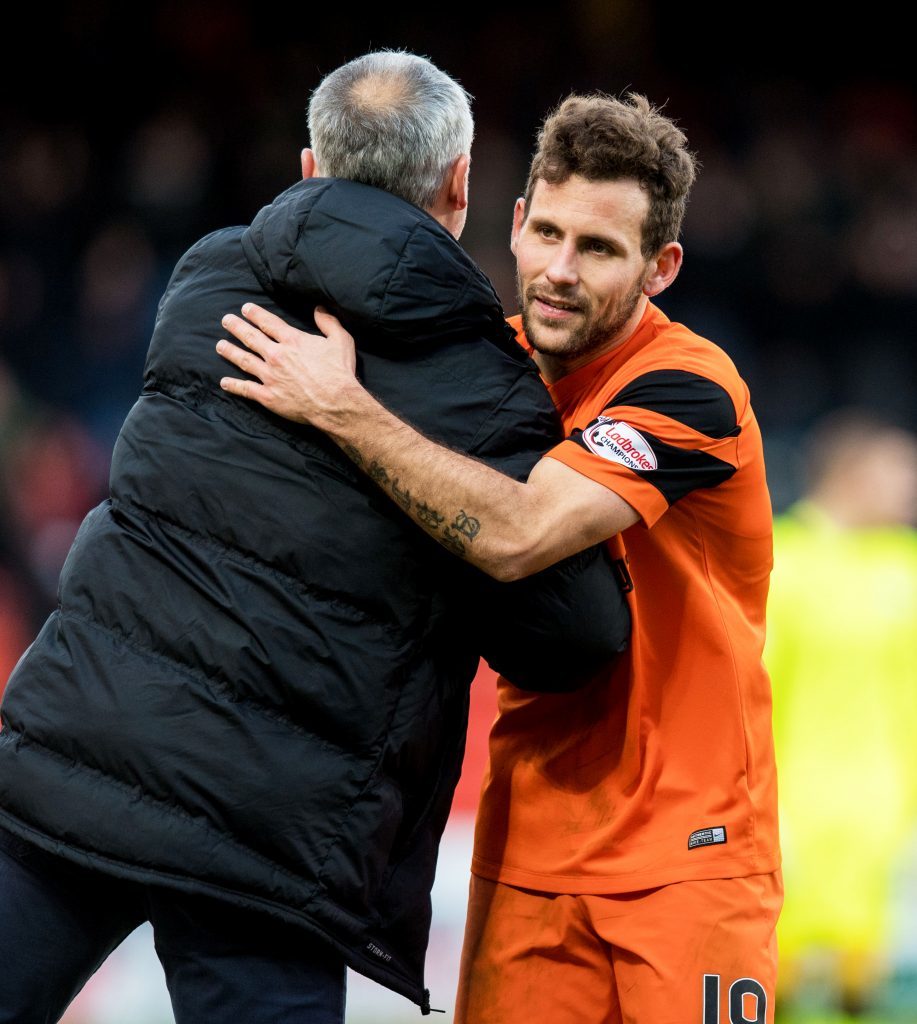 Q Is January the time for United to go for it and throw a bit of money at strengthening their squad?
EN: They'll get a striker, no doubt, but you wouldn't say there's a glaring area of weakness. Another experienced full-back might be an idea, perhaps.
IR: Everything is focused on getting in a striker. That's the final piece in McKinnon's puzzle and anything else would be a bonus. I think that's fair enough because there is a lot of quality in the squad already or they wouldn't be where they are.
Q Going down a couple of leagues, Forfar are sitting pretty aren't they?
EN: It will take an incredible run from another team – or an incredible implosion from Forfar – for them not to be League Two champions. I don't expect either to happen. Arbroath should make the play-offs though.
IR: Just think how far they would be ahead if they didn't have to play Angus derbies! Only joking….