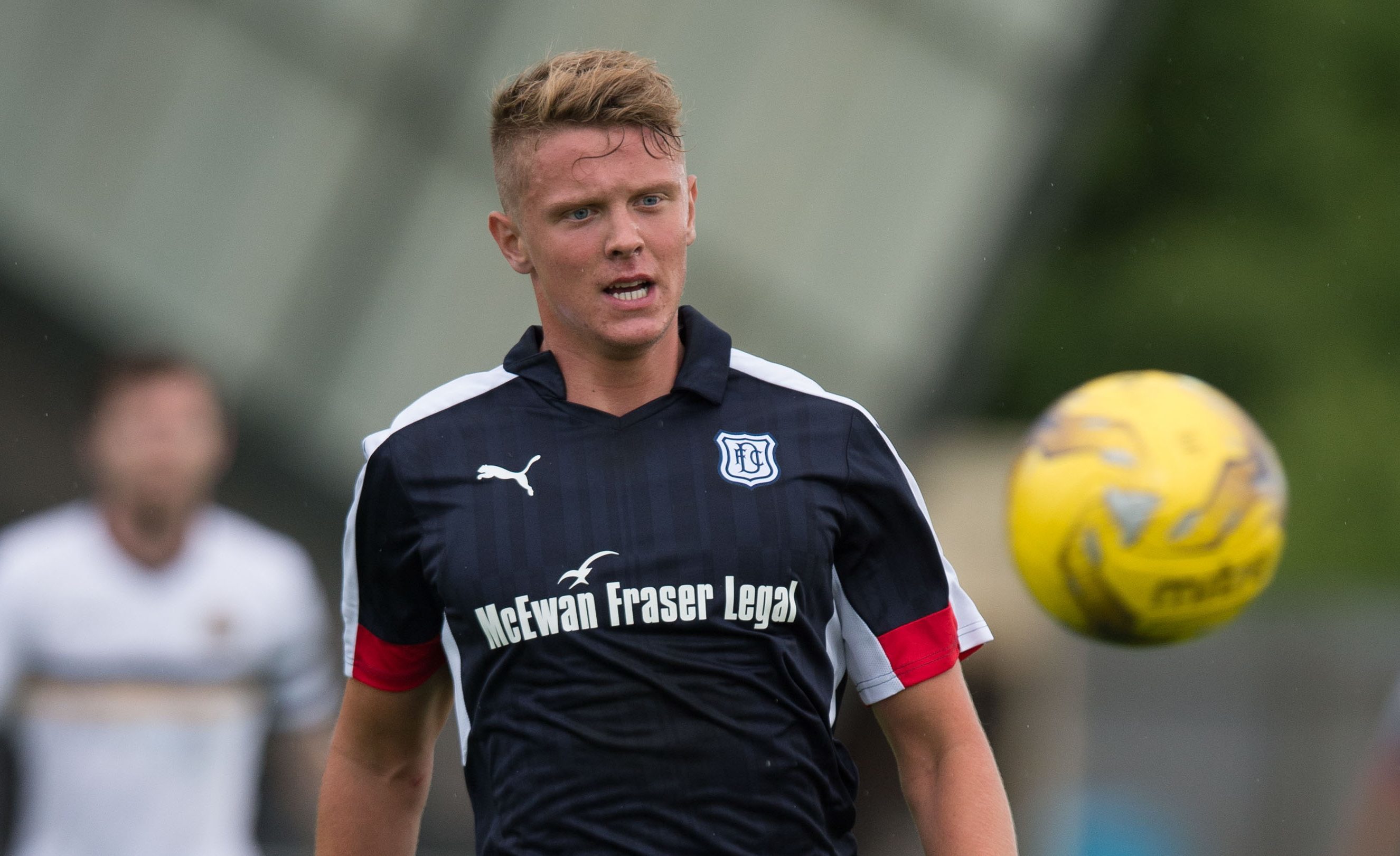 Mark O'Hara will return to the Dundee squad for today's Tayside derby against St Johnstone.
The former Kilmarnock man missed the midweek defeat to Partick Thistle with a groin strain but it has cleared up to make him available for the last game before the January break.
"Mark is back and in contention," reported manager Paul Hartley.
"He'd been feeling a niggle. We've had to be careful with him given the fact that he's just coming back, and we've monitored him, but he was able to train today and he'll be back in the squad for tomorrow."
Hartley is fully aware of the challenge that awaits his side at Dens this afternoon.
"This will be a tough game," he said.
"They've got a very good away record. It's better than their home one. So we need to be aware of that.
"I don't know why that is.
"They were always strong at home. This season they've been much better away. We know the stats.
"The games are always hard against them. You know what you're going to get.
"They've had a good season so far. It's a team I respect and a manager who has done really well. We know what we're up against, that's for sure."
If Dundee have to be mindful of Saints' away form, the visitors will be well aware that the Dark Blues have been pretty good on their own turf of late.
"We've picked up 10 points out of 12," Hartley said. "Which is good.
"We've got to try and continue that.
"We want to go into the break in a decent position from which we can challenge to get into the top six and keep away from the bottom of the table."
The C word will be well used over the next few months by managers of the clubs from sixth to 12th in the Premiership table as they try to keep out of the relegation scrap. Consistency.
"It's always about consistency," Hartley said.
"It's hard to win a game in this league.
"The top four should be the top four with the squads they've got.
"There isn't a great deal between fifth or sixth right the way to the bottom. Win a couple of games and look where it can push you. It happened to us.
"And look at Thistle. They hadn't won in eight before the Ross County game. Now that they've won two in a row they've jumped into the top six.
"That's the fine margins. So it is about finding consistency."