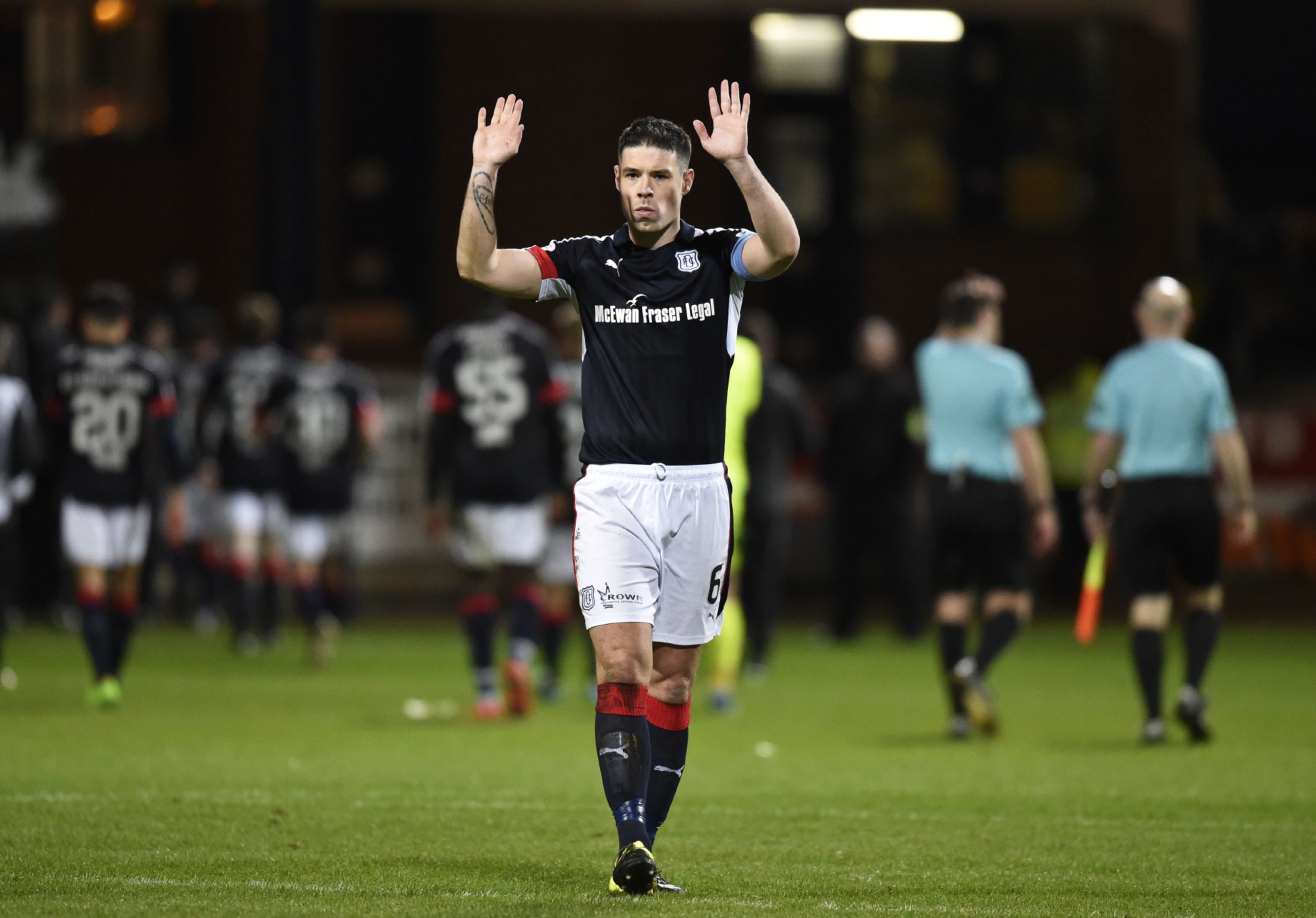 Dundee's Dens Park drubbing will haunt them for years to come, according to captain Darren O'Dea.
The Dark Blues produced their worst performance for many a day as they were thrashed 7-0 at home by Aberdeen on Friday night.
It was their heaviest defeat since 1971 and absolute torture for the fans who had to sit and watch until they decided their living room or the pub was a better bet.
Combined with Saturday's results involving the other Premiership bottom six teams, the hammering at the hands of the Dons has left Dundee right in the thick of a relegation battle.
If they can't somehow get the heads up for tomorrow night's crucial clash with Ross County in Dingwall then it will look like they are in freefall at exactly the wrong time of the season.
Manager Paul Hartley knows that and O'Dea certainly knows that.
The Irish defender was absolutely scathing about Friday's horror show and, to be honest, you couldn't argue with a word of his brutal assessment.
He won't be forgetting the seven Aberdeen goals any time soon and neither will his teammates.
The Dundee skipper said: "It was weak and that is a night we will all remember for years to come.
"I hope everyone had sleepless nights after that.
"It was just embarrassing for that to happen at home and on live TV.
"To be honest, if that were a Sunday league game it would feel just as embarrassing.
"There is no point in pointing fingers, collectively it was everyone (to blame) because you don't lose 7-0 if only two or three are off it.
"We folded – that's what happened.
"When you lose a game like that it's not your ability that is in question it's your character.
"That for me is unacceptable because if your character is being questioned then it's an embarrassment.
"Results like that can knock the stuffing out of the team if you're weak.
"What you have to do is show you have the b**** to come back from it.
"We'll find out on Tuesday up at Ross County who has what is required to fight back."
O'Dea's damning indictment continued, with the former Celtic man claiming that he knew the Dark Blues had given up the ghost long before the end of the match.
He said: "I wouldn't want to be on a night out with that team and for a fight to break out.
"If anything kicked off I wouldn't want to be there.
"You look around and you look for a bit of fight and people rolling up their sleeves.
"Even at 4-0 down you have to show it but there was none.
"Collectively, there was nothing and I'm bringing myself into that too. I'm not pointing fingers at anyone.
"I can't think of another game where I have looked around a pitch and thought: 'We are dead, we are finished here.'
"You just want off the pitch.
"It was damage limitation and we didn't even manage to do that well."
There will now be, in O'Dea's words, a serious "test of character" tomorrow against fellow strugglers County.
He was asked if Dundee were now in relegation trouble and he replied: "Yeah, probably.
"It's a test of character now and I like that.
"I don't like the fact that it has to be tested but that's the way it's going to be.
"We have to stand up or lie down.
"If you want to lie down you wouldn't want another game so soon but, for me, I want to go again.
"It won't get any easier because we have Ross County then Hearts so we've got tough games coming up.
"To be honest, they are all tough and we have to be much, much better."