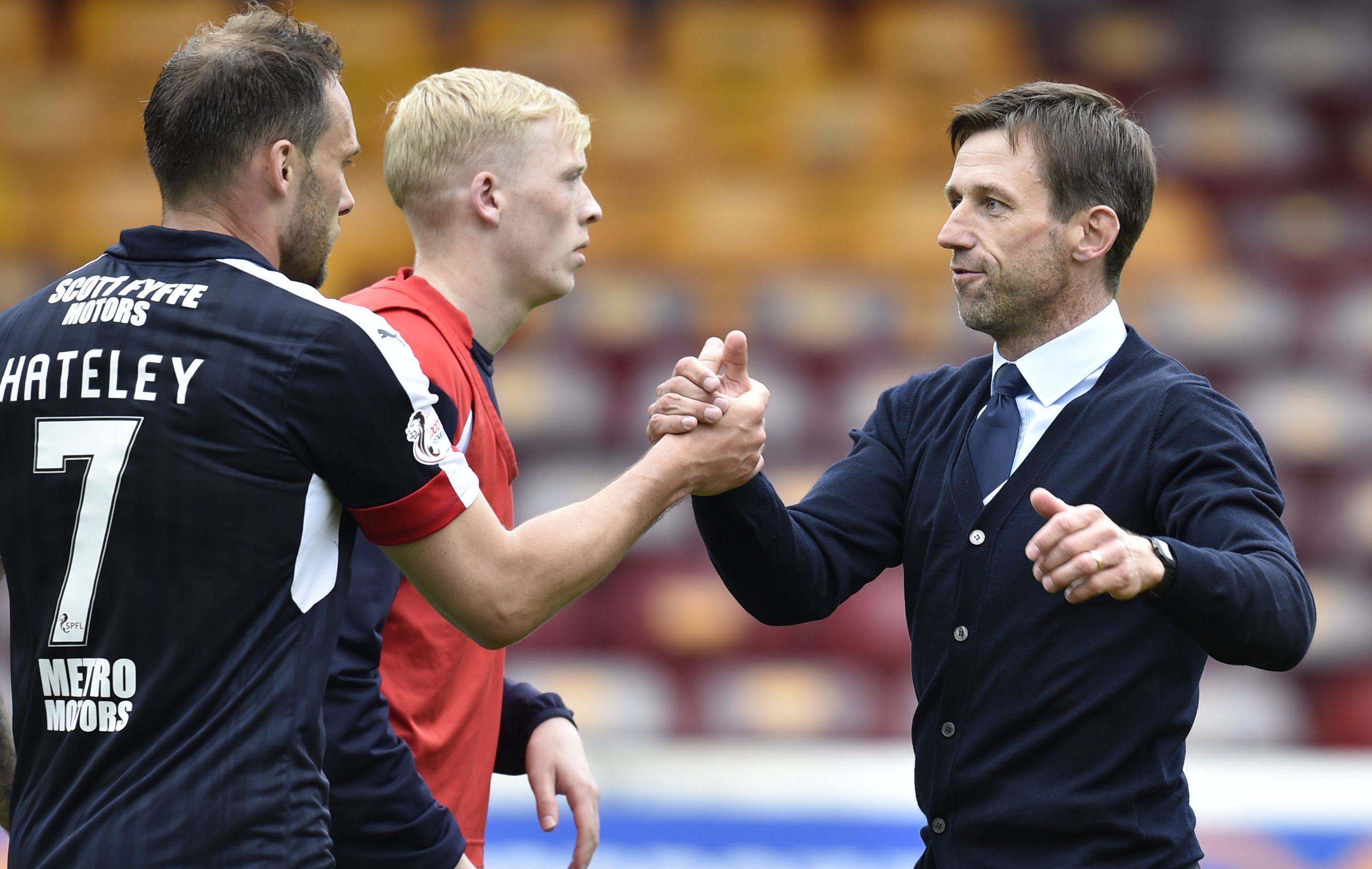 At the time the Dundee players would have been excused for thinking that the 5-1 thrashing of Motherwell would take some topping.
But, just a couple of months later, a less convincing scoreline at the same ground has done just that.
Such was the size of the hole the Dark Blues had dug themselves in between the Fir Park matches, this had become their biggest game of the season.
So it stands to reason that the win, however it was achieved, would be the biggest as well.
"It was better than 5-1," admitted Paul McGowan. "It was a massive win because of the circumstances.
"We were second bottom and this result takes us seven points away from Inverness. It was a massive victory for us.
"We've been struggling for the last seven games and it cost the manager his job.
"It's been tough but the new manager has come in and everyone has bought into his ideas. We fought for each other today and you could see that."
McGowan has been as loyal a foot soldier as Paul Hartley could have asked for but, after coming to terms with the managerial change, the realities of football kicked in.
"It took me a while to get my head around it," said the former St Mirren midfielder. "He brought me to the club and I had a close relationship with him.
"He did a terrific job here. There's no getting away from that. We finished top six the first year, could have finished top six the second year.
"He will get another big job, no doubt about it. The work he puts in behind the scenes is incredible but that's just what happens in football.
"It happens to the best managers and I'm sure Paul will come back stronger.
"He came in and said his goodbyes and he was upbeat. He knows that's football. Who would be a manager? They come and go but the work he put in and the job he did here will not be forgotten.
"It's sad but if you want to be a manager you are going to get sacked. If you are not winning games, the blame stops with the manager.
"But as players we were not good enough. We need to look at ourselves but now we have to focus on staying in the league.
"I've got to say everyone has responded well. We've always had togetherness but we just lacked confidence and when you are getting beat every week it's hard. But we have good players and I'm proud of the players today.
"I've done interviews recently when I've gone through the team – myself included – but this was a massive victory for us. It takes us towards where we want to be.
"We all know it's been a poor season but this is a new a start and we kick on from here."
This was anything but plain sailing for Dundee. For big parts of the first half they were pegged back and Motherwell would see the Mark O'Hara opener on the stroke of half-time (gift-wrapped by keeper Craig Samson) as rough justice.
From then on, though, confidence rose and the Dark Blues became the slick counter-attacking unit McCann had set them up to be.
Kevin Holt teed up Marcus Haber's second and, after Louis Molt scored for the hosts, the Canadian appeared to get a touch on an O'Hara header for the Dundee third.
Chris Cadden made it a tense last 10 minutes but a solid Dundee defence (back to a four) held out relatively comfortably.
McGowan believes his new manager's positivity has had an immediate impact.
He said: "He's very articulate. Paul Hartley was the same but Neil has come in with his ideas and not left a stone unturned. He's given us all a wee lift.
"That normally happens when a new manager comes in because boys who have not been playing suddenly start buzzing about, trying to impress because they know they have a chance to get a game.
"Winning today gets us towards where we want to be – but it's not done yet because we are all playing each other. Inverness just need a couple of wins and they are right back in it."
McCann told the players he was "proud of them" before the match and it was the same message after it.
He said: "We worked really hard in training. We came under pressure at times but, you know what, I was comfortable. I trusted them. It's three points, but it's a huge three points because it changes momentum.
"I can't tell you how happy I am for them because they gave me everything. The most important thing was to stop the bleeding. Overall, wow, what a performance.
"I was here in the Deefiant season when there was a real siege mentality. I asked for it again and I wasn't disappointed."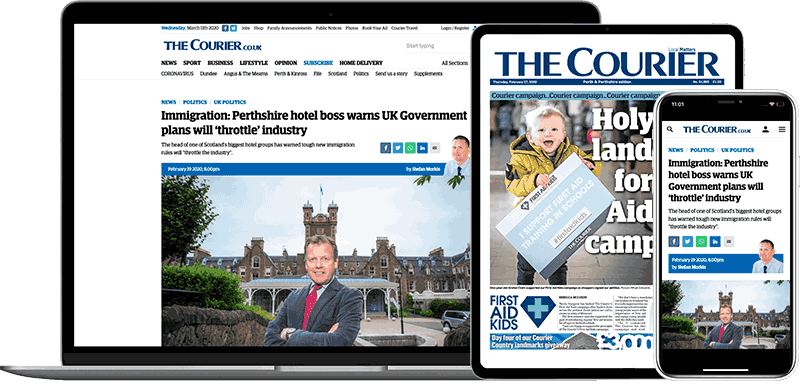 Help support quality local journalism … become a digital subscriber to The Courier
For as little as £5.99 a month you can access all of our content, including Premium articles.
Subscribe