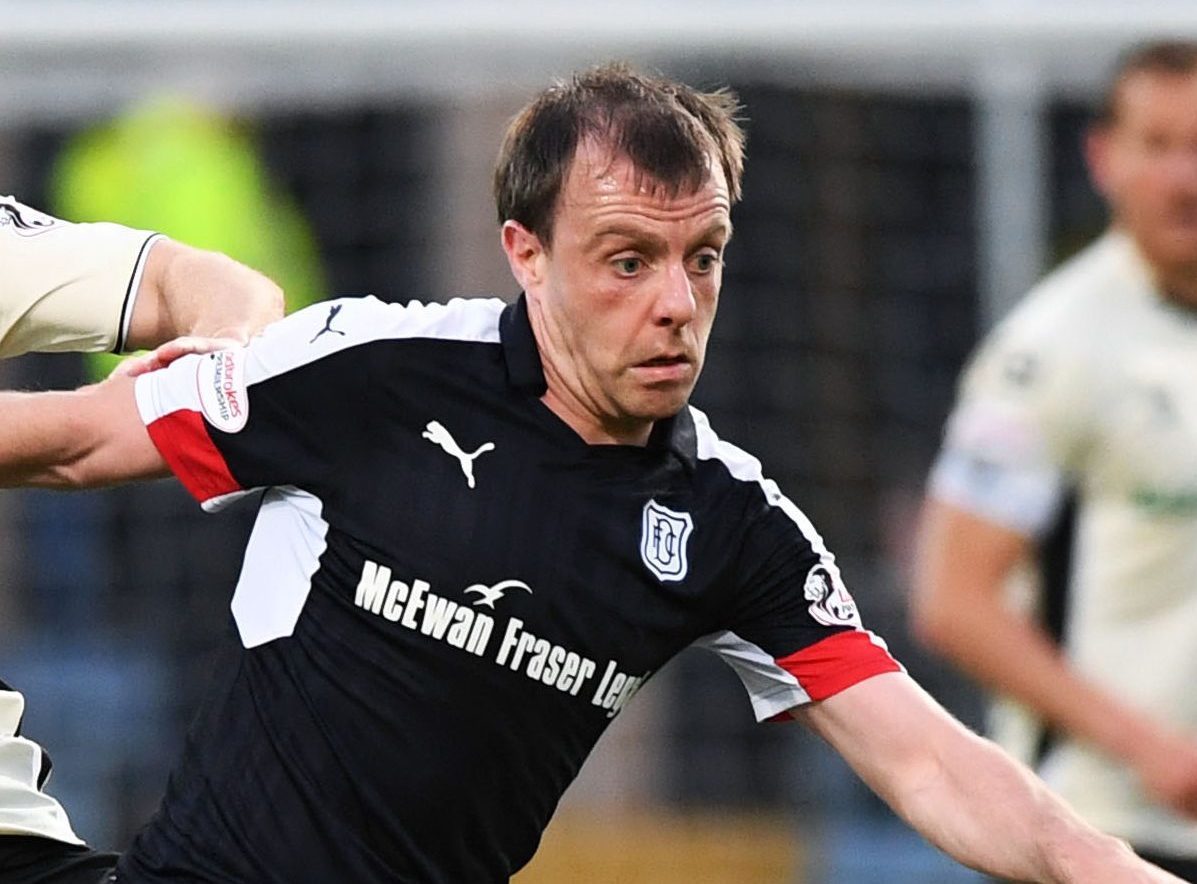 Dundee's Paul McGowan insists that if there are any players at Dens content with just securing Premiership safety, then they are at the wrong club.
The Dark Blues have endured a roller-coaster season that ultimately saw them part company with former boss Paul Hartley as they hit a seven-game losing streak.
Neil McCann was drafted in with just five games remaining in a bid to keep them up.
He succeeded by winning his first two games and drawing the third although that unbeaten run came to a grinding halt against Inverness on Wednesday night.
However, while relieved that McCann's mission was a successful one, McGowan, who will be in the squad for this afternoon's game against relegation-threatened Hamilton, was insistent that overall, the season has been a failure.
When asked if the biggest lesson the players have to take on board from this campaign to forget is that it can never happen again, the midfielder said: "Yes. It's frustrating when we look back on the season. We know how good we can be.
"That's what makes it so disappointing. But there's always a bad result in us, like Inverness on Wednesday night.
"Maybe just because we were safe we rested a wee bit and didn't shut down the way we have been doing.
"I'm glad we are safe but I am not happy with that. For me, top six was there to be got this season.
"At one stage we were in the top six, ahead of Partick, and we could have pushed on but didn't. It was the story of our season.
"I'm disappointed. I'm not going to be celebrating staying up. Not at a club like this with the players we have got.
"We should be pushing higher up the table. If anyone here is happy with just staying in the league then they are at the wrong club.
"I'm happy that we have stayed up but I won't speak about it again. It's done for me. It's so disappointing. We can't celebrate that."
A big crowd had turned up at Dens on Wednesday night expecting McCann's unbeaten run to continue against Inverness but Dundee never recovered from going two goals down within just 10 minutes.
And McGowan admitted the display and result summed up their season.
He said: "The start just killed us. Looking back on the game, we had more possession and chances but when you give away two goals like that . . .
"It has not been like us in the last few games. We have been solid and playing really well.
"Maybe because we were safe we took the foot off the pedal. It can easily be done but it just wasn't us.
"We have been playing really well and enjoying it.
"The fans have also been onside so it was a sad way to end the season at Dens.
"It was probably a performance that everyone has been used to all through the season.
"That's the way we have been and it was disappointing for the players, the fans, everyone connected with the club.
"The last three games I felt we have been really impressive."
McGowan started his career with Celtic but had a spell out on loan from the Hoops at Hamilton.
Despite that, he insists he will have no mixed emotions if Dundee ultimately send Martin Canning's side down.
He said: "I am a Dundee player and I am there to win for Dundee.
"If they go down, so be it. My loyalties are to Dundee. This is football and I am there to do a job for the club.
"I am a winner and I want to win the game. I don't care that we are safe, I want to win every match.
"To me in football, there is no meaningless game.
"We have to win first of all for ourselves and the fans who are paying good money.
"So I will be going there fired up."
McGowan added: "The pressure Hamilton are facing will be immense. We've experienced it this season and you have to deal with it.
"Thankfully we got our act together and started playing and got some great results.
"If we hadn't we could easily have been in Hamilton's position. You need to be mentally tough and if people boo you, just forget about it and block it out.
"Inverness have got every chance of winning against Motherwell so there will be a lot of pressure."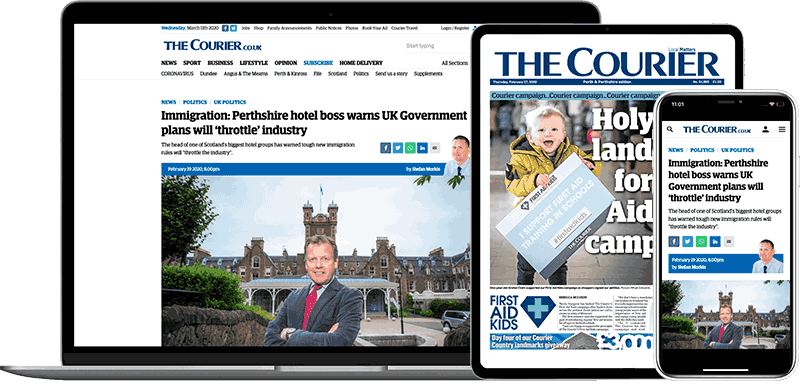 Help support quality local journalism … become a digital subscriber to The Courier
For as little as £5.99 a month you can access all of our content, including Premium articles.
Subscribe