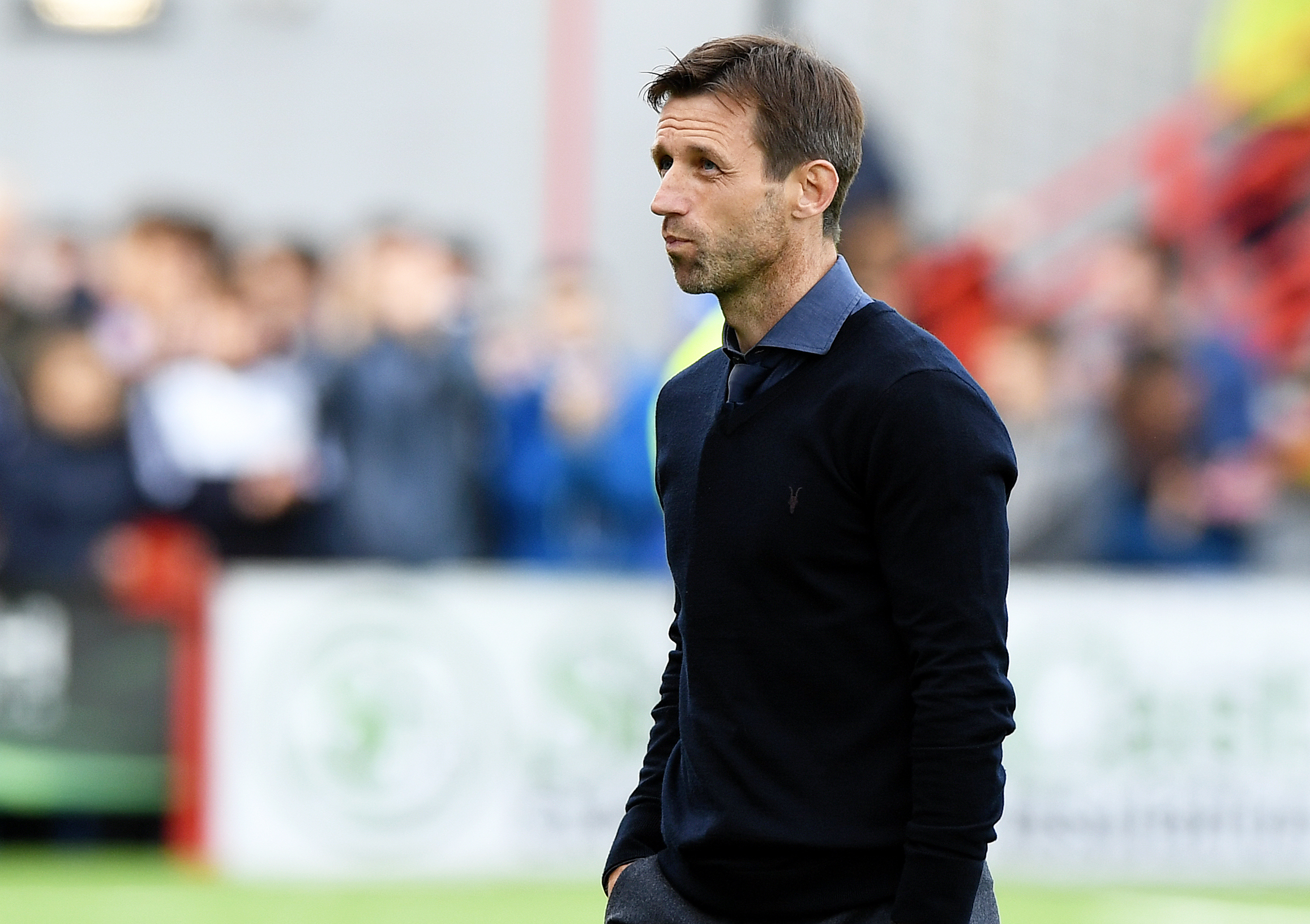 Darren O'Dea couldn't make a call on whether Neil McCann will decide to stay with Dundee for next season.
But if the former Scotland winger does turn his back on the Sky Sports studio to become the permanent Dens Park boss, he'll have a clear picture of what needs to be put right, according to the team skipper.
In other circumstances, the 4-0 defeat to Hamilton could have been filed away as typical end of season fodder, especially as Accies were fighting for their Premiership future.
But O'Dea believes it was a level of performance that was the rule rather than the exception for a side that was "lucky" to stay up.
"He's been great," said the Republic of Ireland man about his interim boss. "His job was to keep the club up and he's done that job rapidly.
"I can't say enough about him. He's been fantastic and he deserves enormous amount of credit. He didn't come in here looking like a guy who wanted to just be around for five games.
"He's been really invested in the club. He's been hungry – certainly not someone who was looking for a wee change or a holiday.
"If he does get the job the last two games have maybe been an eye opener for him."
O'Dea added: "It's been a season of too many of those performances.
"That was weak. Far too many times this season there hasn't been the right hunger and desire – all those clichéd words that get thrown about.
"We're lucky we're safe but I hope it's a reality check for lots of people.
"That could be a blessing disguise.
"In those three games (after the split) we performed very well and gave ourselves pats on the back. There was a real good feeling about the club.
"And there were performances like the 5-1 at Motherwell and the Rangers win earlier in the season. But there have been far too many of today's type of results.
"The last two games were probably more like what we've been all year."
Does O'Dea have a feeling about which way McCann will jump?
"I really don't know," he said. "I don't know the personal side of it.
"There is no gut instinct. I do hope he stays, though.
"As far as that performance is concerned, it doesn't matter who the manager is. You're playing for the club.
"Whoever it is next season, that has to change.
"Our problem isn't work-rate, fitness or being good professionals. It's about a Saturday.
"We've shown in flashes how good we can be but I think we've lost the most games in the league and that tells you the story.
"We've blitzed teams but it's been far too up and down. It's been a flip of a coin as to what you're going to get from some people. That needs to change and I'm sure it will."
O'Dea doesn't believe there is a Dundee player who shrugs off days like Saturday, but that would be missing the point as far as he is concerned.
"They all hurt," he pointed out. "I've said it before – it's a good, honest dressing room. It's not that they don't care. We need a bit more than that.
"One team today was hungry. That has happened too many times.
"It's the end of the season. It is what it is. There's not much point talking about it now.
"It was a reality check that I didn't need and anybody who has watched us all year didn't need."
There really wasn't much football worth talking about for Dundee. It was a pretty even game until Hamilton got two goals in less than two minutes midway through the first half, from Rakish Bingham and Ioannis Skondras.
Dougie Imrie added a second half penalty and Ali Crawford completed the scoring.
O'Dea was all too familiar with what played out but McCann seemed a good deal more shocked.
He said: "I'm embarrassed to be part of it. It doesn't sit well with me.
"It was great to be part of keeping the club in the Premiership but I didn't enjoy anything about the last two games.
"Whether I'm in this job or not is immaterial. That's not good. Getting out of trouble is nothing to celebrate."
On the subject of will he stay or will he go, McCann is sticking to the party line.
He said: "Over the coming weeks there will be discussions with Sky and Dundee. I owe it to both.
"There have already been discussions taken place about possible signings next year but I've got my job to carry out with Sky now.
"I absolutely love football. I've loved it at Dundee but I haven't loved any of that today. That doesn't influence my decision – well, it does a wee bit. The whole job is what I thought it would be.
"It's probably not the right time for me to get into what Dundee need for next season because I'm pretty raw about it just now.
"What puzzles me is how can you get that level of performance for three games and then it goes? That's mentality."