Jack Ross is the man Dundee want as their new manager. Courier Sport looks at what they can expect from the St Mirren boss if they get him.
Paul Hartley Mk II?
A bright young manager who made his name with Alloa in the lower leagues gets targeted by Dundee. Sound familiar?
For Jack Ross, read Paul Hartley.
Speak to people involved with the League One club, who got to know the two men well, and you'll find that there are indeed similarities.
Both were positive, professional, confident types with an eye for detail, who sent out front-foot sides.
But there were also differences.
"Jack doesn't suffer fools and expects 100% but I never once saw him blow a gasket," was one observation.
Hartley was closer to the "old school" football philosophy, and could be more guarded with the media, while Ross was described as the archetypal modern-day boss, totally at ease in front of a camera, microphone or notepad and pen.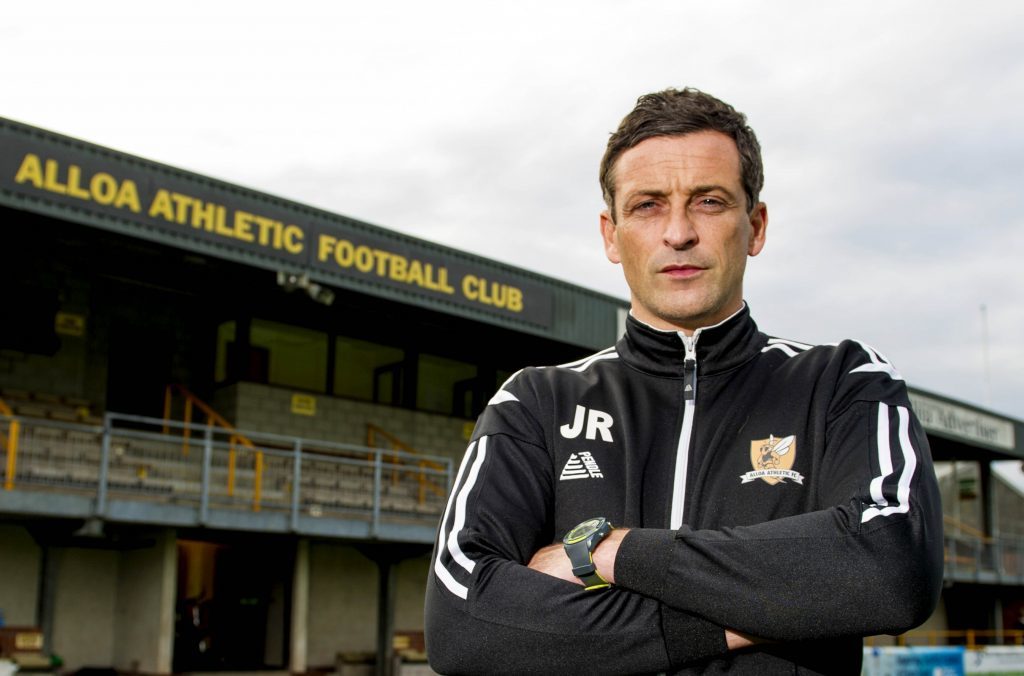 The Jack Ross style of football
Attacking would be the basic description at Alloa, certainly.
Ten games won in a row, with 29 goals scored was a stunning start to the season with the League One club.
It doesn't make his successor, Jim Goodwin, look too clever in failing to finish the job off by getting the Wasps up to the Championship, but it was that run of form that got Ross the St Mirren gig.
It's one thing being bold at Alloa, and quite another at the team rooted to the bottom of the Championship.
There was a bit more pragmatism at Paisley – there had to be – but the DNA of a Ross team was still there.
The 4-5-1 formation he favours is one familiar to Dundee fans, and was arguably the Dark Blues' most successful set-up last season.
It was the high press of Saints that was the real Ross trademark, though.
The job they did in keeping Celtic's full-backs pinned back at Celtic Park in the Scottish Cup quarter-final was very impressive, before the drop-off once the Hoops equalised in the second half.
So too was the way in which St Mirren exposed the nearest thing to an Achilles heel in the Celtic team – diagonal balls to the back post.
There was no doubt that Brendan Rodgers was over-egging it when he described St Mirren as the best Scottish team they had faced but the statement was born out of seeing his opposite number coming up with a plan that asked questions other Premiership teams hadn't.
The fact that the Buddies blew Raith away in their most important match of the season also tells a story of a manager who has the confidence to back his beliefs even when the stakes are high.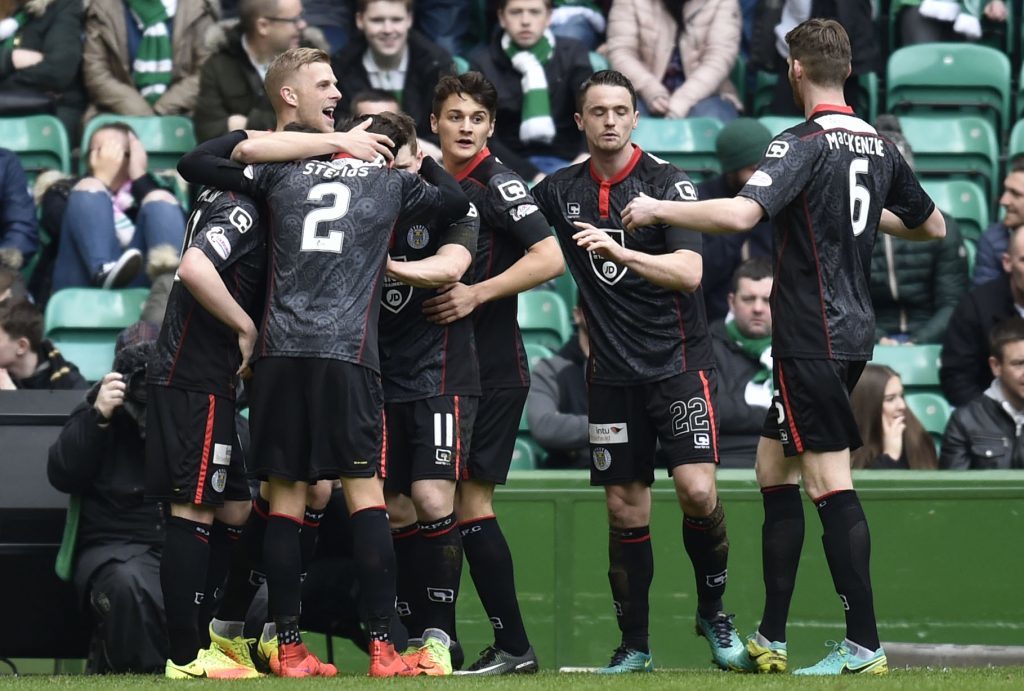 The PFA man
As a former PFA chairman, Ross was a player's player.
You don't get that role if you don't have the respect of your peers. He threw himself into the job and worked diligently on educating footballers on the pitfalls of gambling.
As a young manager, being a union man will no doubt have stood him in good stead when he started down the coaching route.
Talk to those who have played under him and you hear of a boss who places great importance on a tight dressing room and motivation.
The results at Alloa and St Mirren would appear to suggest that being well-liked and respected gets results.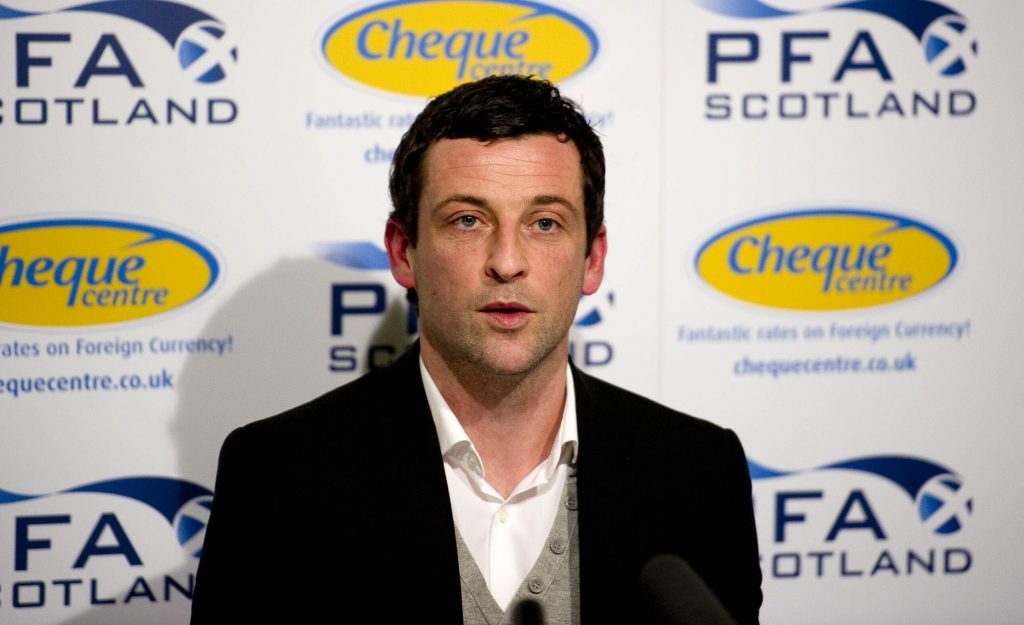 Into the stand
The start of January can now be looked back on as the turning point for Ross at St Mirren.
After taking over from Alex Rae in early October, the new manager bounce wasn't a high one and there was no great evidence that the gap between them and safety was going to be bridged.
A Scottish Cup win at Dens, ironically, could be viewed as the weekend when the tide started to turn but it probably happened a week earlier.
When you decide to confront an irate supporter in the stand after your team has lost 3-0 at home and is seven points adrift at the foot of the table, you're taking a risk. It proved to be a risk worth taking.
"It was done in a calm and controlled manner and I would do it again," he said.
Ross's authority was strengthened, a line in the sand had been drawn and improvement wasn't far away.
Only one of their next eight games was lost. If Ross does indeed become Dundee manager, he will be hoping he never finds himself in a similar situation.
A trip up the stairs for a confrontation with one of the Main Stand regulars at Dens could be a trickier mission.
Another Jackie McNamara
Once upon a time McNamara turned his hand to writing a sitcom script. Ross has also shown a skill for the written word, in his case children's books.
Alfie the Adventurous Winger, Danny the Determined Defender and Calum the Courageous Keeper are among his creations.
Dundee fans are unlikely to glean an insight into future tactics or team-talks at Dens by picking up the Top Class Kids Series but, as with Ross's PFA work, his foray into fiction speaks to the reputation he has built of a rounded individual with perspective that only taking yourself out of the player/manager bubble can bring.
Ready for a rebuild
The Dundee squad which stumbled over the Premiership safety line needs not so much tweaking as broken up.
If improvement is to take place you can envisage half-a-dozen in and half-a-dozen out at Dens.
That won't faze Ross, who didn't mess about at St Mirren in January, replacing 10 players in one month.
And pretty much all of the new 10 contributed to the escape act.
Recognising the problem and doing something about it is just what Dundee need this close season.