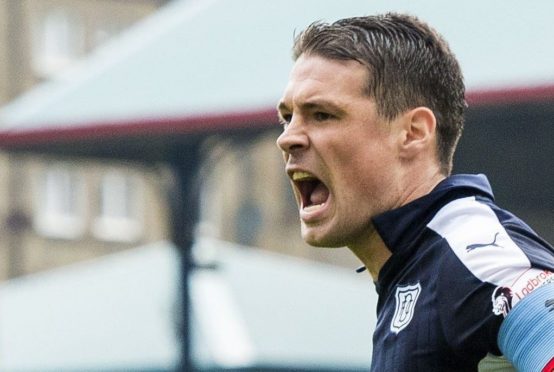 Dundee captain Darren O'Dea admits he saw enough from new signing Scott Allan on the first day of pre-season training to believe he can provide a much-needed "X-Factor" at Dens.
The highly-rated midfielder joined the Dark Blues on a year-long loan from Celtic earlier this month.
He is one of the additions boss Neil McCann is sure will add extra quality to a squad that struggled for large periods of last season.
O'Dea was instantly impressed by Allan, not just by his playing ability but the fact he has the right character, an attribute which the Irishman insists the squad as a whole will show more of this season coming.
The 30-year-old centre-half said: "There was plenty of stuff we needed to improve on from last year and there is no getting away from that.
"But we certainly needed a little bit of creativity, that X-Factor, whatever you want to call it and Scott certainly has it.
"We could see his quality from the first day of training.
"Scott is a great signing and credit to the manager and the club for bringing him in.
"He is a bit of a character as well and he has settled in straight away which is good because we need that. He is someone I am looking forward to playing with.
"I spoke about it a few times last season – as a footballer, you need different attributes, ability being the most important one, but you also need a bit of character.
"Throughout a season, things will go wrong and when that happens character comes out.
"I like to think we will have a stronger way about us this year."
O'Dea is now the official Dundee club captain after McCann decided to relieve James McPake of the responsibility to allow the player to concentrate fully on his rehabilitation from his serious knee injury.
O'Dea admits it is a huge honour for him but he insists that his predecessor and good friend "Jazza" still has an important part to play at Dens.
The captain said: "I think I have tried to lead by example from a young age.
"I am maybe more conscious of it now but I don't think I need to do anything differently.
"However, it is something I take great pride in and I really value.
"So yes, I do need to set an example but I like to think I do that anyway.
"Jazza and I are very close and I spoke to him immediately after. He will still be a very important part of the group.
"Obviously with the way his situation is, the manager has made the decision which I am grateful for.
But my relationship with Jazza is very, very good and that helps as well."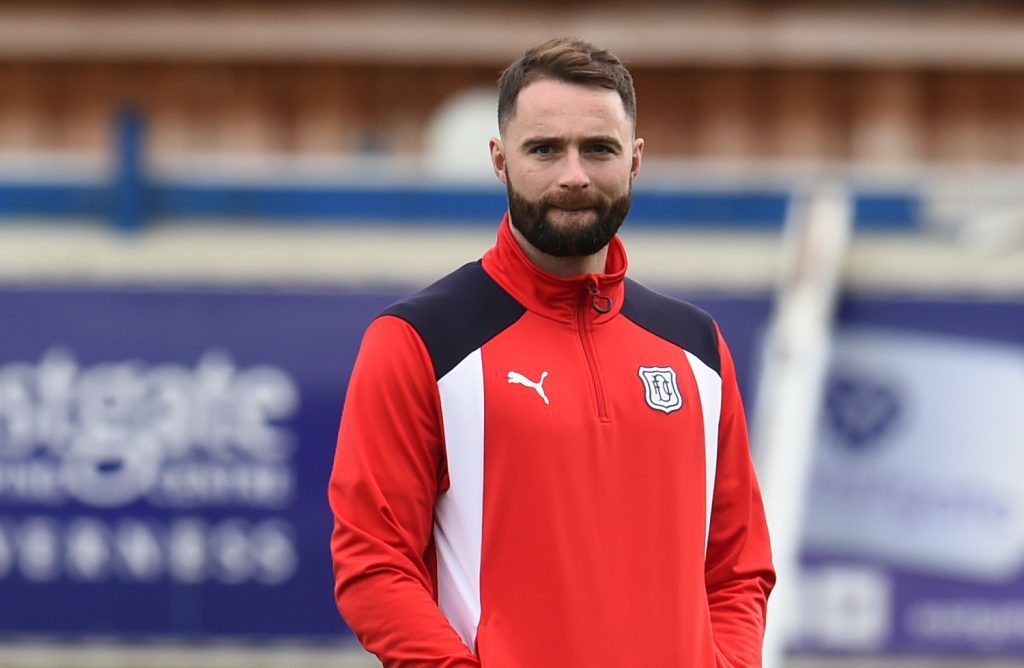 O'Dea and the rest of the Dundee players have been put through their pre-season paces this week by McCann and the rest of his coaching team.
The defender, who started his career at Celtic, admits the training is no longer the shock to the system it used to be as players these days simply do not have the time to get out of condition.
He said: "This is my 15th pre-season so I know what it is all about now. You just get your head down and work.
"Actually in a strange way I am different from the way I used to be.
"I used to have to get ready for pre-season whereas now I just stay ready as I am a bit older and wiser.
"I probably used to work hard and play hard but now I can't afford to do that.
"I am as fit as I was at the end of the last season so it is just a case of sharpening up again.
"I think the majority of players are like that these days.
"It is the way football is – you can't afford to come back out of shape.
"I actually think if we had a game tomorrow, I would be well able to play 90 minutes.
"Years ago when I was younger I was probably fitter but I had to build up into it as I would probably go away for two weeks and have a good time whereas now I just stay ready, if you like.
"Pre-season is always tough and it is an important part of the campaign but we have a fit squad anyway."
O'Dea has become part of a surprise Internet hit this summer after joining the likes of Charlie Adam, Kevin Thomson and Charlie Mulgrew in being interviewed by former Dundee and Celtic midfielder Simon Ferry.
The players have been lifting the lid at clubs they have played at in a series of humorous anecdotes but O'Dea admits it will be some time before he tells any Dundee stories.
He added: "To be honest with you, when I showed up for the interview, I still thought it was a wind-up.
"Si's a good pal of mine and I have known him since I was 15 so I agreed to do it.
"But I didn't realise at the time that it was going to take off and get as much publicity as it has.
"I was glad to do it and it was actually quite a fun interview to do.
"I will have a few Dundee stories to tell but I had probably best save them until I am out the door or they will probably be forcing me out the door!"