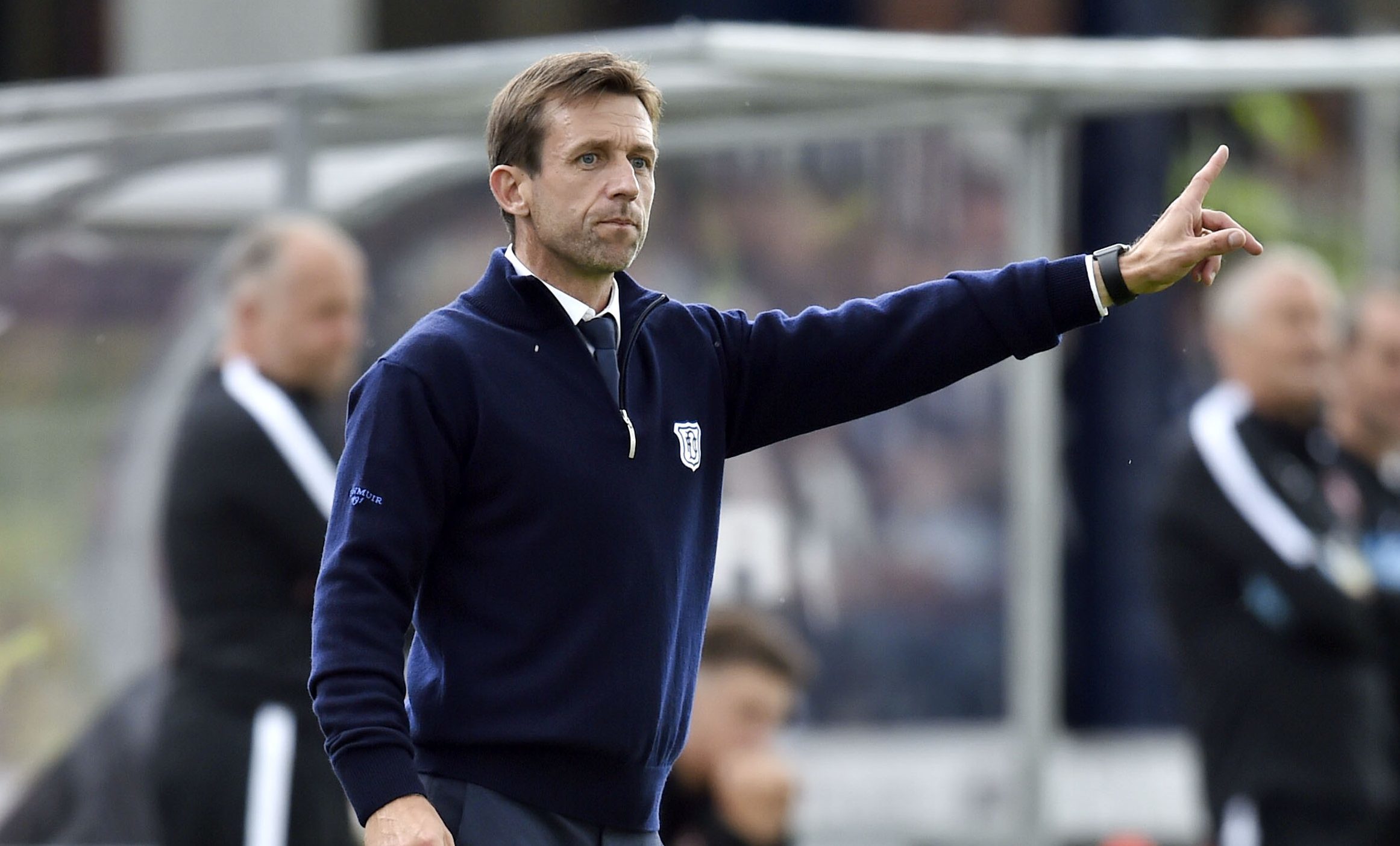 Dundee boss Neil McCann admits that he and his players are delighted they will have another crack at United in the Betfred Cup.
The home dressing-room at Dens was very quiet after the Dark Blues lost yesterday's Group C tie on penalties.
However, the silence was rudely shattered by a big cheer when Dundee were drawn against their near neighbours once again in the second round of the competition and this time they are obviously desperate for a different result.
McCann said: "I'm disappointed we haven't won the game.
"Ultimately we haven't won the group but I thought we did more than enough to win the game, I thought we were the better side.
"The first half I wasn't happy with elements of our player, allowing (Paul) McMullan to come off and play very well.
"We addressed it better in the second half but I think in the latter stages you could see United asking how long to go, with plenty of time to go.
"So we knew we were forcing the issue.
"Ultimately it's about getting through. There was a big side (Hearts) which fell yesterday.
"We did it last year and it sets you off on the wrong footing.
"Qualification was a must and we have done that.
"When I went into the dressing-room it was quiet – I said I wanted another crack at them.
"We got one – that's why a cheer went up at the draw.
"That's not being disrespectful or arrogant – it's just a fantastic game to be involved in.
"It is a shame it's not going to happen in the league this season because United are still down but I thought that was a great advert for Scottish football.
"Two teams going to and fro, hammer and tongs. It's been sorely missed in my opinion.
"I don't take any satisfaction in not being able to play United – I know what it's like to play in derbies.
"It's sore that we haven't won it through penalties, but I think we deserved to win it overall."
United's shoot-out win was confirmed when the home side's Roarie Deacon had his spot-kick saved by Harry Lewis.
And McCann felt that was harsh on the former Sutton United winger who had been one of the stand-outs for the home side all afternoon.
The manager added: "I was really sad for Roarie. He's feeling the effects of missing the penalty in there.
"I thought he was terrific. You bring a player to a team unknown to light the game up and get fans excited and I thought he was absolutely unplayable at times. I have told him that.
"That is why he is here. He is going to be so exciting this season because he is not even at a full speed yet.
"He has come from part-time and is getting to grips with full-time training and is getting to grips with the game here, which is a lot quicker. So he is being asked to defend. But when he is 1 v 1 he is going to cause a few problems for defenders."