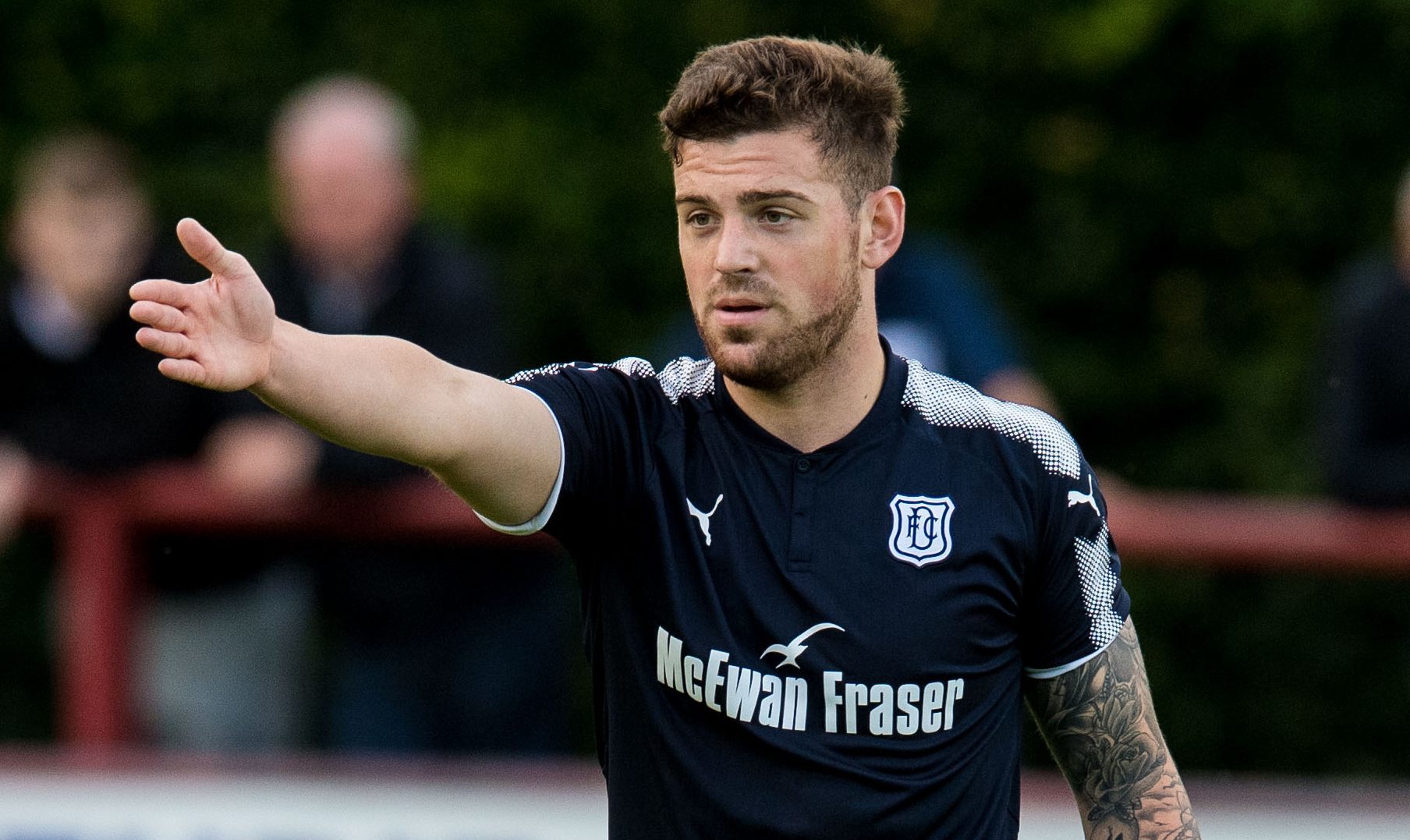 Dundee boss Neil McCann has heaped praise on young defender Kerr Waddell saying he is just like a "big sponge" soaking up advice in his determination to learn what it takes to become a top player.
The 19-year-old has made his breakthrough into the first team at Dens this season and was rewarded for his displays so far with a new contract last week that will keep him at the club until at least 2019.
McCann showed his faith in the youngster once again on Saturday, selecting him to play against Rangers at Ibrox with experienced skipper Darren O'Dea having to be content with a place on the bench.
The manager said: "I am delighted with the kid.
"He is just like a big sponge. He listens and wants to take stuff in, soaking it up.
"Graham (assistant boss Gartland) speaks to him as well passing on his experience and I am talking to him all the time.
"What he is getting is real football. So often in Scotland young players don't get that so they don't learn.
"But I have thrown him in. I believed in him after what I saw of him last year. I gave him a short-term contract to go and prove it. He did that, he deserved a new one and got it."
McCann added: "It is up to him now to keep going.
"I don't want to say anything about how far he can go in the game but he has raw talent.
"I am absolutely delighted he has pushed himself to the position where we have some experienced players ready to come back but he has put himself forward there to say, 'Come and take the jersey off me because I am not handing it over'.
"That's what I want from the boys. No matter how young you are, 21, 20, 19 whatever it is, if you have the jersey, someone is going to have to take it off you."