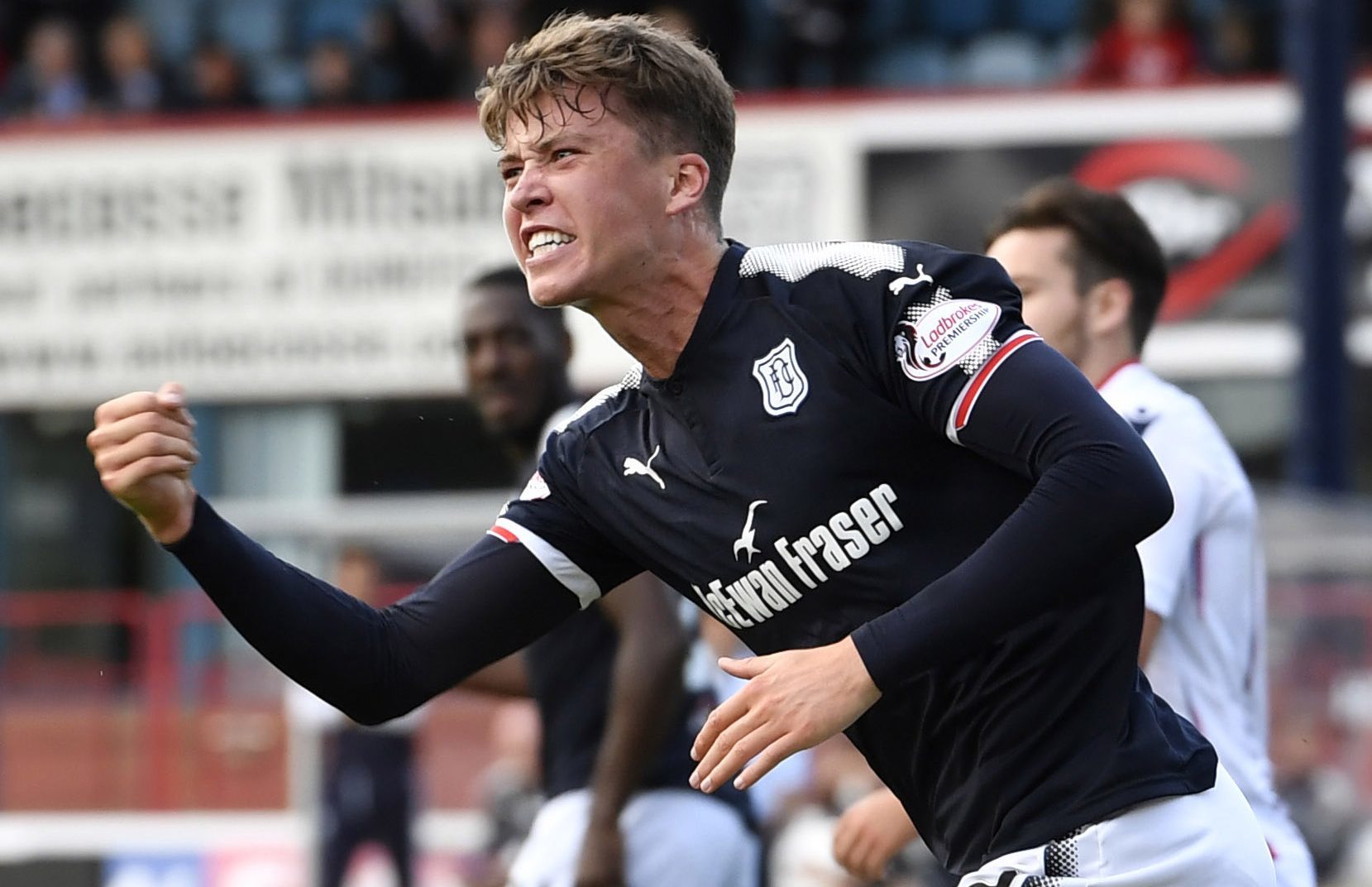 If Celtic and English Premier league suitors come calling for Jack Hendry next month Dundee should start the biding at £500,000, according to Dens Park legend Rab Douglas.
The former Dark Blues keeper, who made the switch from Dundee to Celtic Park, wouldn't be surprised if there is serious interest in the young centre-back in the January transfer window.
Celtic, Newcastle United, Crystal Palace and Southampton are all understood to be tracking the 22-year-old.
And if a half-a-million pound bid came in for Hendry, Douglas believes Dundee would have to cash in on the player who has 18 months left on a deal he signed in the summer.
In today's Courier column, he said: "I can understand why big clubs are being linked with Jack Hendry.
"Any time I've seen him play I've been very impressed.
"He's big, aggressive, confident, quick and can play. He passes well from the back and he also brings the ball out and commits midfielders. He's got everything in his locker.
"If there is a big bid in January then Dundee wouldn't be able to knock it back. It would be great business for a guy they picked up for nothing a few months ago.
"By that, I mean upwards of £500,000. That's small change to Celtic and the English clubs he's been linked with.
"If it was an offer of £200,000 to £300,000, I'd be tempted to wait until the summer."