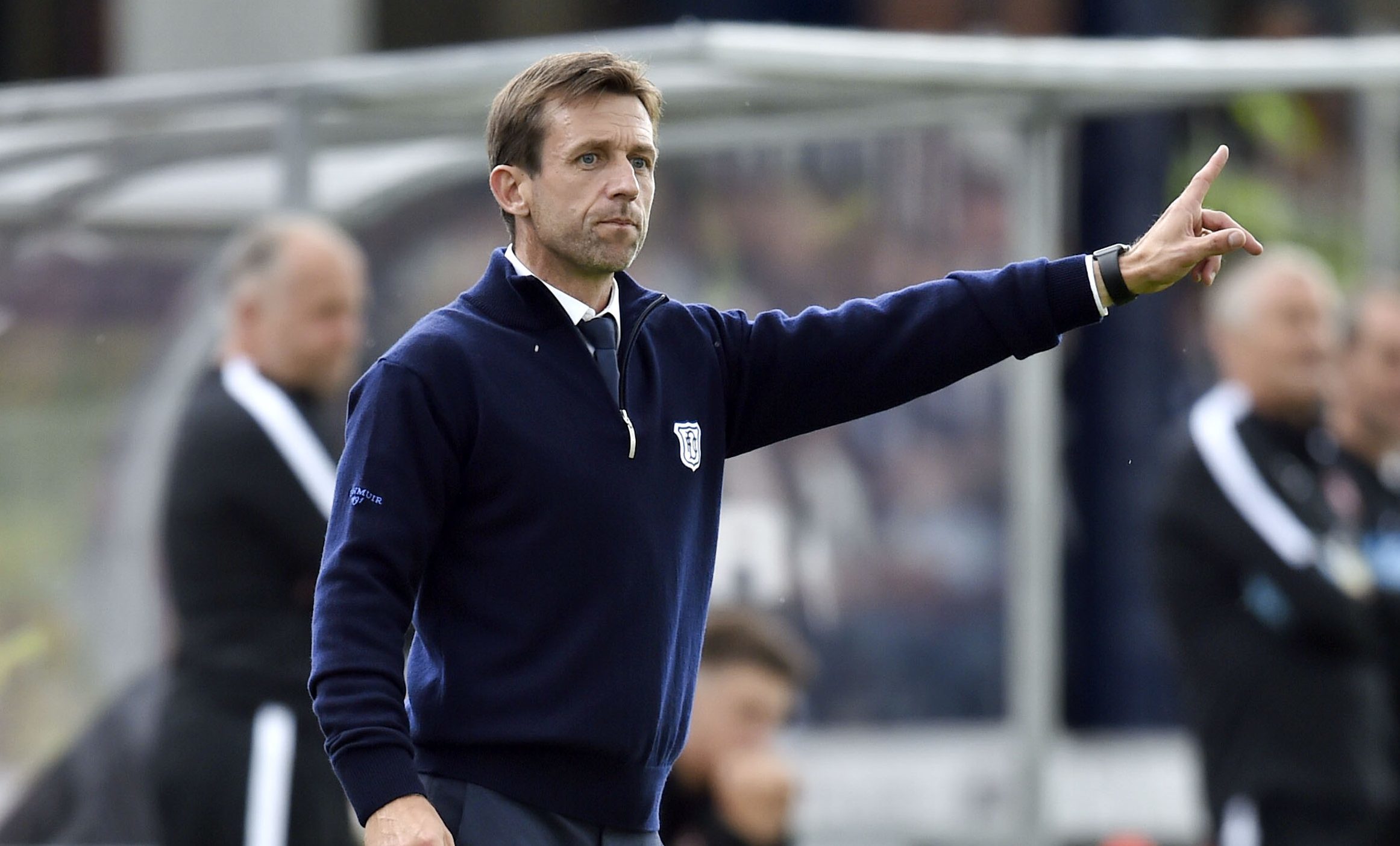 Dundee may have won their last two games against Rangers and Ross County but Dens boss Neil McCann is determined his players will not be resting on their laurels any time soon.
The victory up in Dingwall on Saturday was the Dark Blues' first away triumph in the Premiership this season and took their points tally in the last three games to seven out of a possible nine.
Crucially, the team appear to have stopped conceding the sort of sloppy goals that were previously costing them dear and now McCann has demanded his players continue to improve when they face Aberdeen at home tonight.
The manager said: "If you have lapses in concentration, then you can concede silly goals.
"After the Hamilton game (3-1 defeat at Dens), instead of being negative, we showed them positives of what we had been doing.
"We said to them that as a management team it was up to us to help them get better and eradicate silly mistakes.
"That just took some more hard work. They couldn't wait to get back on the training ground and eventually I had to tell them to get off it after double sessions. They still wanted to do wee bits and bobs themselves.
"This (recent good form) is all testament to their hard work and I am so happy for them.
"We have such a brilliant group just now and they've suddenly realised on the back of a couple of great results how good things can be so it is just about moving on now.
"I don't want them to stay the same. I don't want the same performance tomorrow night – I want a better one. I want more and I have said that to them."
The feel-good factor is high at Dens after the last three matches which is in stark contrast to the mood before that run when Dundee lost five games on the bounce.
However, McCann insists he never lost faith in his players or what he is trying to achieve at the club.
He said: "It is amazing how you get a couple of results and suddenly people are saying Dundee are a good side and have some great players.
"But we have been a good side and we do have some great players although sometimes it just takes a result to reaffirm that point.
"As I have said before, the boys have never stopped in terms of how I want them to play.
"That question was asked, 'Would I change to get results?'.
"I said I wouldn't and I would keep on asking the boys to be brave in possession of the ball.
"Of course we had to address some things defensively. It was just about reinforcing some points we had made earlier in the season.
"When you are building a side and trying to put an imprint on a team, you have to revisit some things and we did that.
"So it has been three great performances. It was a good point against Kilmarnock although we would have liked three against a side who have been exceptional away from home and we have then followed that up with two big wins."
The preparation for tonight's opposition Aberdeen has been completely overshadowed by the saga over their boss Derek McInnes and a possible move to Rangers.
However, McCann is still wary of a backlash from a side who have lost their two games in a row against the Ibrox outfit.
He said: "They are a very good team and they have proved that consistently as well.
"Regardless if they are on the back of a couple of bad results, they are essentially the same side that have been going so well.
"Good teams look to bounce back and I expect a really focused Aberdeen side. We will have to be at our very best to get a result.
"I would like to reaffirm though that we are well capable of getting that result – because we are a good side ourselves."
Earlier this week, Dundee centre-half Jack Hendry was linked with possible moves to Celtic and other teams down south.
However, McCann added: "I am not going to talk about speculation.
"Jack has been in exceptional form but he has been one of a team that has been brilliant in the last few games."
Sofien Moussa who had to come off against Ross County is available for selection as is skipper Darren O'Dea who has now served a two-game suspension.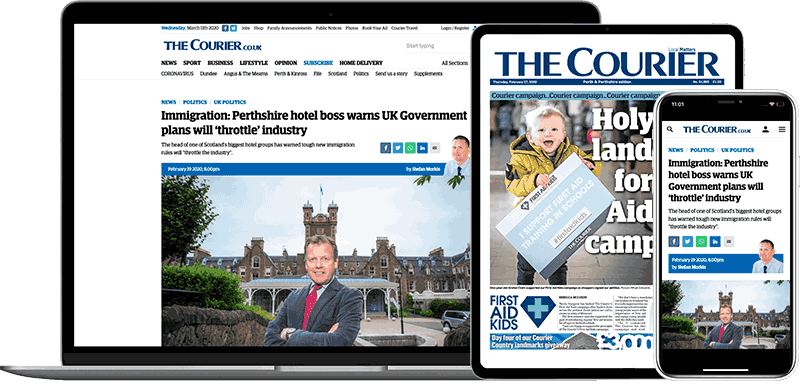 Help support quality local journalism … become a digital subscriber to The Courier
For as little as £5.99 a month you can access all of our content, including Premium articles.
Subscribe