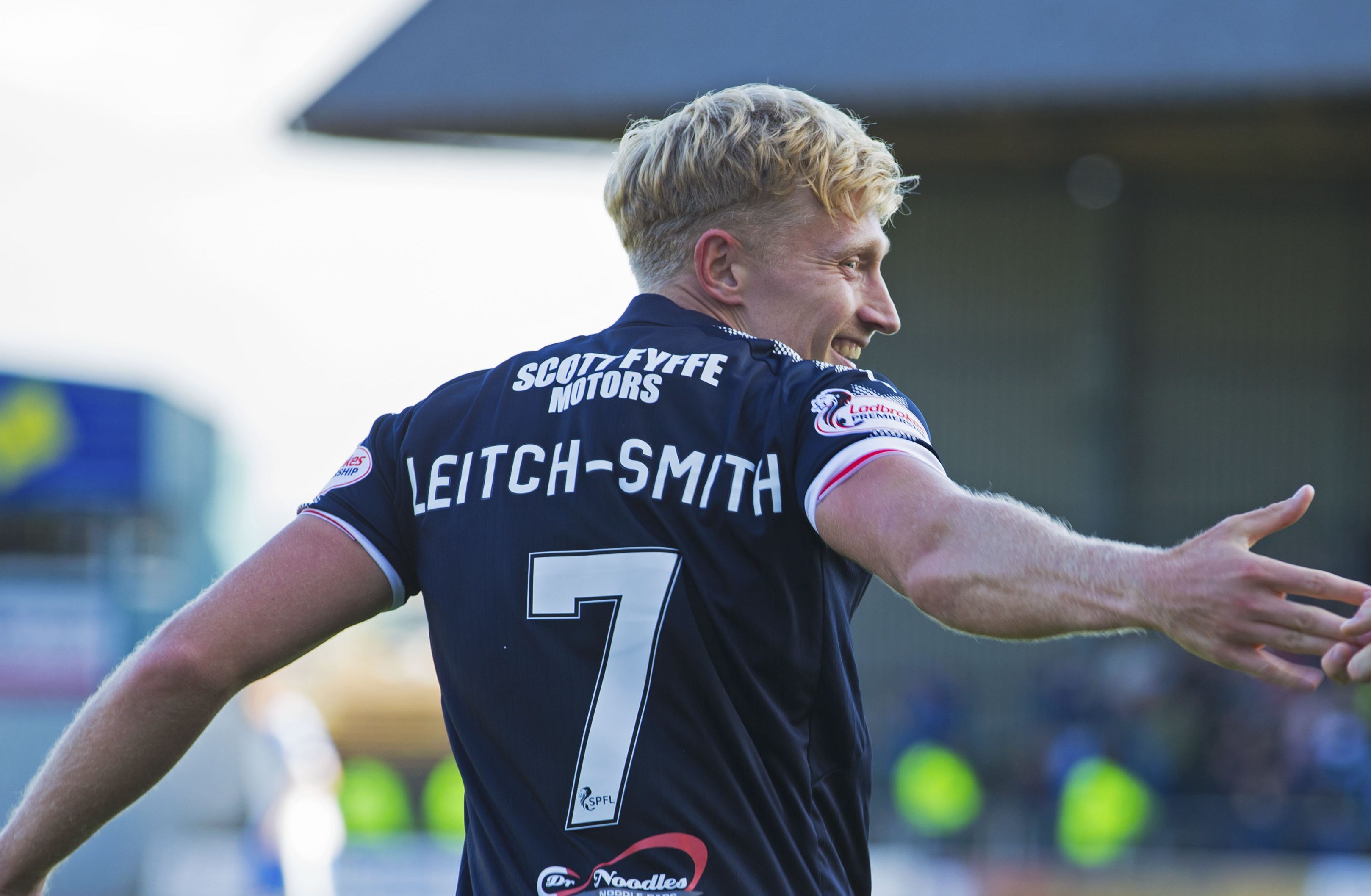 A-Jay Leitch-Smith admits the incredibly-tight nature of the Scottish Premiership has been a big culture shock to him.
The 27-year-old Englishman moved north to join Dundee on loan from Shrewsbury Town at the end of August.
Leitch-Smith has also previously played for Crewe, Yeovil and Port Vale in leagues where they had twice as many teams as the Scottish top tier.
That can lead to situations such as the one which exists in this country at the moment with just 10 points separating bottom-of-the-table Partick and St Johnstone up in sixth.
Leitch-Smith, who has scored four times in 14 appearances for Dundee, admits that means there is absolutely no room for complacency as the Dark Blues look to make it two wins in a row following last weekend's victory over Partick when they travel to face Motherwell today.
He said: "If you can get a couple of runs in this league it can put you right up the table. There isn't much between a lot of the teams and it is all very tight. Anything can happen if you get a few wins on the bounce.
"Down south there are a lot more teams in the leagues. There were normally 24 teams, we played each other twice and the leagues can get a bit stretched.
"Up here it is so tight and three wins can take you right up this league.
"You play the teams more up here than in England. You can play each team four times but they are all big games."
When asked if he had been surprised by standard of player in Scotland, Leitch-Smith said: "Yes, although I have never played here before.
"Most teams try to play and you don't really get that down south.
"You get a lot of teams who play it long but up here the manager likes to play out from the back and that suits the way I play.
"Motherwell have done well and it will be a tough test but hopefully all the hard work we have done on the training pitch we can take into the game and win the three points."
Leitch-Smith added: "It was a good win against Partick. We needed it because it wasn't a good performance on the Tuesday against Hearts.
"That was a wee dip but in the games before that the standard was very high and hopefully we are now back to those levels.
"It is always tough to play well week in week out but we strive to be up there and at our best."
This will be Leitch-Smith's first Christmas in Scotland as a player – and as a dad after his partner gave birth to their first child in September.
He said: "My partner Alison had a boy called Max. We are looking forward to his first Christmas.
"There have been plenty of sleepless nights!
"He has been in Scotland a lot more than he has been in England. Alison has been up here most of the time but she tries to get back to see her family whenever she can.
"Max was born in England because she wanted to have her family around her."
Leitch-Smith's deal at Dens ends next month and he admitted he would like to stay at Dundee.
He said: "I have not spoken to him (McCann) personally yet but I will have a conversation with him over the next couple of weeks.
"I have had no contact with Shrewsbury. They are flying at the minute and I don't think they will be too quick to get me back.
"I was training with the kids before I came up here. I then had a few options on the final day but I decided to come here."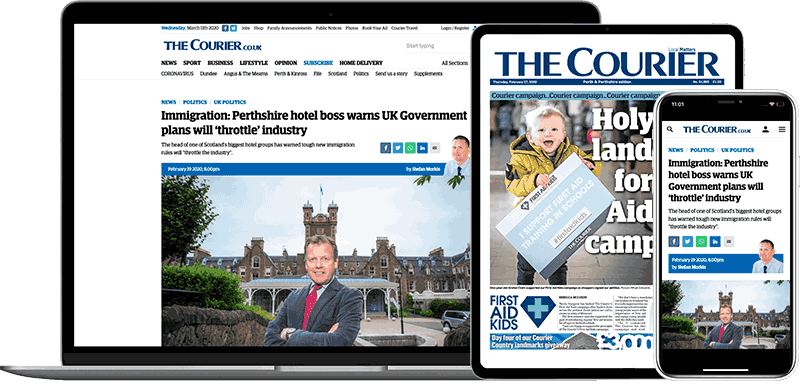 Help support quality local journalism … become a digital subscriber to The Courier
For as little as £5.99 a month you can access all of our content, including Premium articles.
Subscribe