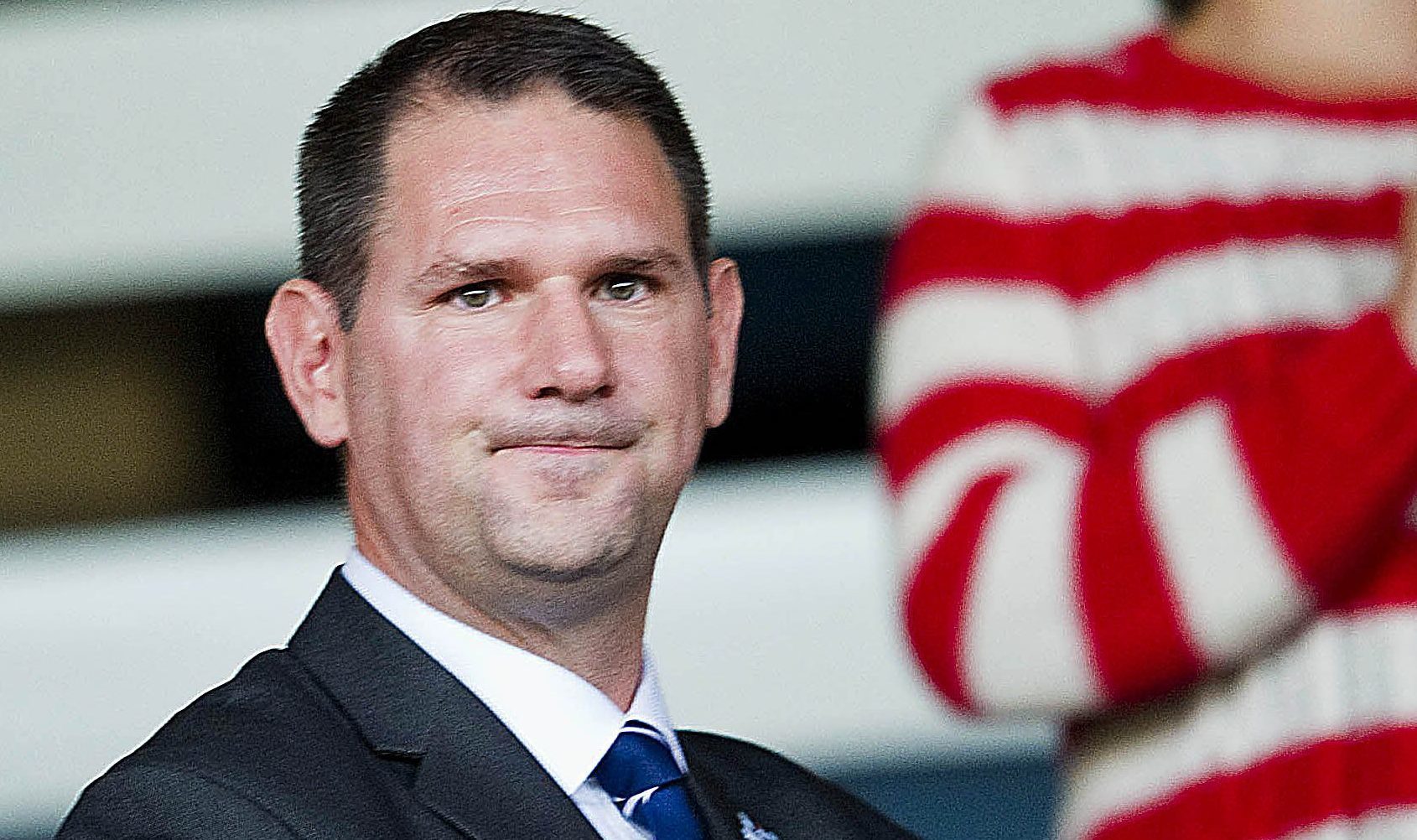 Dundee chief John Nelms admits the club are determined to add more goals to the team – and they are willing to pay a transfer fee to do it.
The Dark Blues hit the back of the net 36 times in 38 league games last season – four less than relegated Ross County.
Dens boss Neil McCann has already added two exciting young midfielders to his squad for the next campaign in the shape of Elton Ngwatala and Kharl Madianga.
And Nelms revealed there is room for manoeuvre in the manager's budget to allow a bid for other potential targets – something the club tried to do in the January window.
The managing director said: "We went over the ball a bit last year to try to help Neil.
"Any time you switch manager certain players may not be their cup of tea.
"So we added a few extra players on top of what we would normally add.
"We are now looking to add more of the style of player that he wants for next season.
"As everybody knows, we are trying to add goals. We are very conscious of that.
"When we look at midfielders, forwards and even defenders we are looking at how they can add and help us create more goals.
"We have funds and we manage them so we have the best team. Now, if some that budget is to be used for transfer fees as opposed to wages or whatever that may be, then we will manage it.
"It is very fluid so that at least we can try to get the players we want to come in.
"It is not always successful – we tried to do that in January with a relatively-large bid for a player but it just never happened."
Another bid that was accepted last season was Celtic's for Dundee's Jack Hendry.
Nelms agreed what was a club record transfer fee for the player who had been rescued from the football scrapheap and his career revitalised in a relatively short time by the manager and his assistant Graham Gartland at Dens.
Nelms added: "Jack was with us for six months and he is a good example of Neil and Garts taking a player and getting more out of the boy than others were able to.
"Jack is a fantastic talent and is now in the Scotland squad.
"He has been at Celtic for a bit so we have both contributed to him making that jump up.
"But it wasn't a case of he wanted to do something or we wanted to do something. There is a lot behind the scenes that we look at, that it's right for the club, the player, the team and then we make those decisions.
"You stick by it and then move on."
While Hendry is no longer at Dens, interest has shifted to other current Dundee players including the impressive Glen Kamara.
Nelms added: "This year we have interest in about four or five of our players at various levels.
"We have had quite a few players that when we play the likes of Celtic or Rangers, Hearts and Hibs, you can see the stand-outs in our team.
"There are quite a few of them that are being looked at and noises being made."
When the club released their financial statement back in March, it included a line saying "the directors believe continuity in the management of the club is the route to success".
And Nelms insists McCann is the man who can deliver that for the club.
He said: "Absolutely. We are building something here.
"It is Neil's first managerial job at this level along with his assistant so there was a lot of learning on the job, if you will.
"But you can't fault Neil or Garts for what they know football wise, how they communicate, the standards they set – that's exactly what we want at Dundee Football Club.
"The football we play, how we want to play and forcing that into the players . . . being brave on the ball and playing out from the back, it is something that we are going to do.
"Sometimes fans might think we do that to a fault but we have to do it that way so it gets instilled.
"I think if we continue down that path with the players we are looking at, to help bolster the base we already have, I think we will be exciting to watch next season."
For the second campaign running, Dundee faced a late-season battle to move clear of the relegation zone.
It was all a little too close for comfort for many fans but Nelms insists he will not change his mantra that he want the club to constantly be looking up the way and not be concerned with merely surviving in the Premiership.
He added: "I think we played some of the best football since we have been here last season.
"We have a young team and we were possibly a bit naïve at times.
"We didn't finish matches off that we could have. Four immediately come to mind that we should have won and everybody we talked to agreed with that.
"But we have a good young base and moving forward we are currently building on that and we are excited for next season.
"We would have preferred to be closer to the top six than in the bottom six but you could see this year there were times when we should have taken care of business.
"So although we were closer to the bottom of the table, with just a little bit more street smarts, we probably would have been closer to the top six.
"It does get nervy for the fans and for everybody but we knew we had enough in us to be safe – which I hate saying.
"But our goal is always top six. That's just the way we are wired – we want to be top six.
"That's what we will strive for. To say it (safety) was never in doubt would be a lie but we showed the character and maturity in the last five games to get out of trouble which was good to see.
"We are trying to achieve sustained excellence but we are not there yet.
"We are always looking up the way, not down the way.
"I am quite fierce on that – I want the entire building focused on the positives.
"We can never achieve our goals if we are always looking back the way."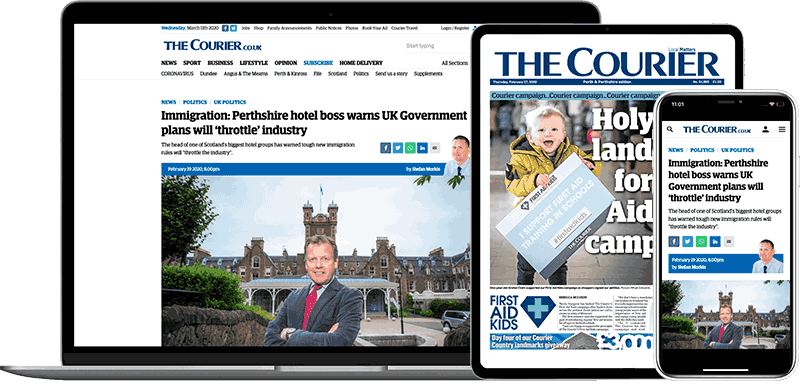 Help support quality local journalism … become a digital subscriber to The Courier
For as little as £5.99 a month you can access all of our content, including Premium articles.
Subscribe