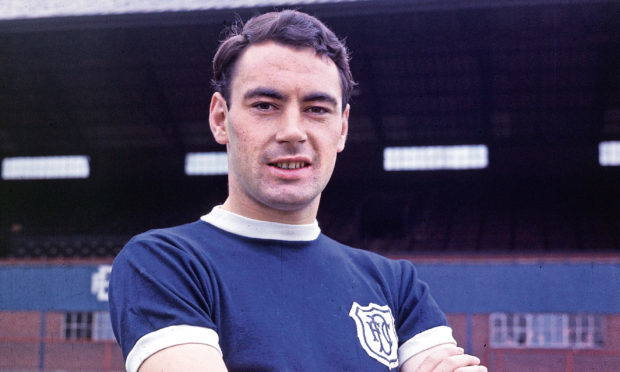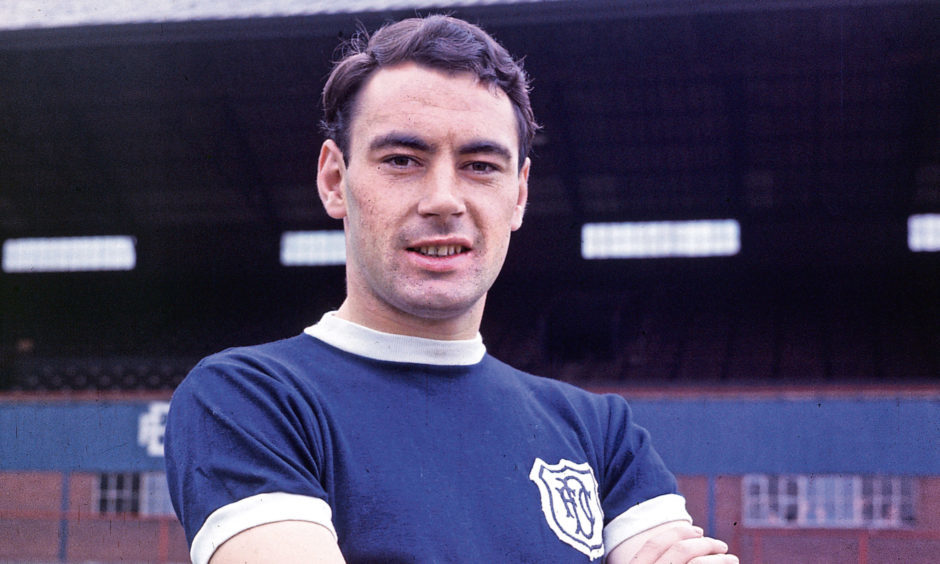 Fleet Street journalist and Dark Blues fan Paddy Barclay pays emotional tribute to his hero Alan Gilzean after it was confirmed that the Dundee FC has died after being diagnosed with a brain tumour.
"Whoever said 'never meet your heroes' had obviously never met Alan Gilzean."
He was Dundee's greatest ever footballer in the eyes of renowned Fleet Street journalist and Dark Blues supporter Paddy Barclay. And he was also a great man.
Alan Gilzean tributes: Childhood team-mates knew 'Peenie' was heading for the top of the game
Some football stars never get to know the true depth of the adoration the fans had for them. For Gilzean, thankfully, that was not the case.
"It wasn't until an anniversary dinner at the Caird Hall a few years ago that Gillie truly realised how loved he was," recalled Paddy.
"Ian Ure and all the other surviving members of the team were there but there was something a bit special about Gillie's introduction that night.
"I was sitting next to him and it was an incredible experience for me. After saying my few words, he patted me on the back and passed me a glass of red from a bottle we were sharing. I thought: 'I can die a happy man, now!'
I sat next to him and it was the greatest honour of my life. Forget for a moment the great player – what a lovely, decent, modest man. https://t.co/6e6CwwAI0M

— Patrick Barclay (@paddybarclay) July 8, 2018
"People were asked to leave the players alone during the meal, which was respected. Towards the end of the meal we became aware of a man behind us. He must have been in his 30s.
"He'd come to Alan shyly and said 'Mr Gilzean, I'm from Coupar Angus and my dad was at school with you'.
"Gillie asked who his dad's name was and then for about what must have been at least 20 minutes he spent time asking about so many different family members. He was so thoughtful and had all the time in the world.
Devastated to learn of the death of Alan Gilzean, the greatest player to ever pull on the Dark Blue. He was my Dad's favourite player, always kind & generous with his time & supportive of my books. I'm proud to have known him over the last 15 years and will miss him. RIP Gillie pic.twitter.com/Ge7NvdnYBu

— Kenny Ross (@omia73) July 8, 2018
"Whoever said never meet your heroes obviously had never met Alan Gilzean.
"When I heard the news of his brain tumour, I felt a sense of impending personal bereavement , which I've never felt about anybody other than family."
The beauty of football is "the greatest" debate can never be settled definitively. Every supporter, young and old, will have their opinion.
'Gillie was the best'
"I never saw Billy Steel play," said Paddy. "I suspect he would be up there. I didn't see the post-war team and even I don't go as far back as 1910.
"But, from the modern era that people who are still alive can speak about, yes, Gillie would have been the best.
"Bobby Cox was Dundee man and Dundee legend but, as a footballer, there was no comparison.
"In terms of sheer undiluted quality, the only comparable talent in the title-winning team was Gordon Smith. But Gilzean was the best.
"He was my hero as a player. I idolised him. I saw his first game, I was there at Muirton Park as a 14-year-old when Dundee won the league and when he scored those goals against Cologne in the European Cup.
"And then I admired him after that at Tottenham. But he was even more impressive as a man."
Gilzean the footballer would have been a standout in any era.
Paddy said: "He could pass the ball with his head better than most players with their feet. And he was great header of a football. But that mustn't take away from the beauty of his feet.
"A few years ago when I saw him at White Hart Lane he must have been in his mid-70s and he still walked across the room on the balls of his feet like a ballet dancer.
"He should have had more caps (22) but a lot of that was because of Denis Law and his strike-rate was excellent for Scotland (12 goals)."
At Muirton Park in 1962 when the league title was on the line, Gilzean rose highest to the occasion.
Paddy said: "At times when nerves might take over – and that was a nervous afternoon – you look to your best players to perform. He certainly did that day.
'He was nerveless'
"He was nerveless. He might have been shy off the pitch but football was his comfort zone.
"The pressure was off by the time Penman scored. Gillie's first goal had settled the nerves."
Gilzean made his name in the 60s and 70s, inviting the inevitable question, who could he be compared with in the modern game?
"It would have to be a one in two striker, which rules a lot out," said Paddy.
"Also, it would have to someone who could be a nine-and-a-half as well as an out-and-out nine and be as good in the air as him.
"It makes you think of a Teddy Sheringham. Gillie could be described as a quicker and better Teddy Sheringham.
"In the present day, Roberto Firmino of Liverpool is not a bad comparison.
"Don't forget he had the perfect foil at Dundee in Alan Cousin. Gillie could conserve his energy for when he really needed it because of Alan.
"He certainly had good partners and they would say the same. Jimmy Greaves has made it clear that he never had a better one than Gillie."