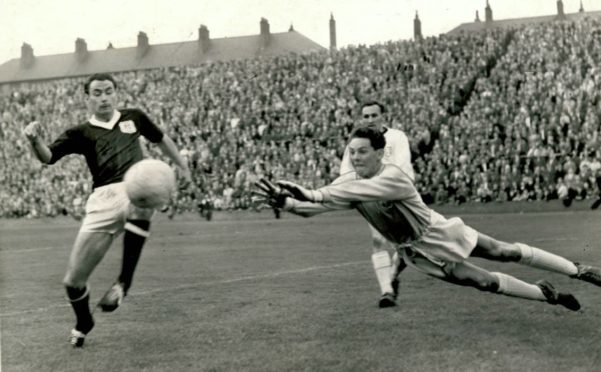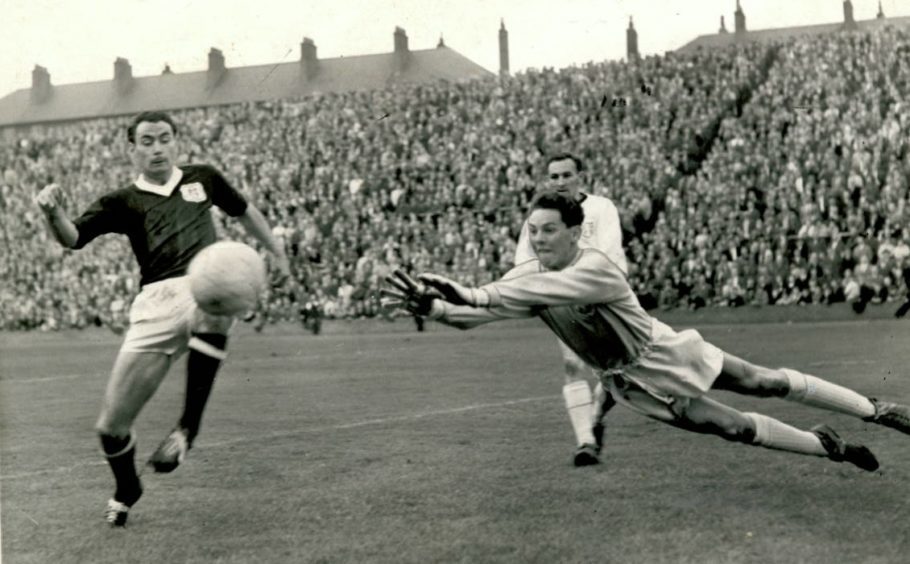 Dundee manager Neil McCann has paid a touching tribute to club great Alan Gilzean, who passed away on Sunday.
The loss of the former Scotland forward has been felt at the SFA, Tottenham Hotspur, where he was dubbed the 'King of White Hart Lane, and perhaps most deeply of all at his beloved Dark Blues.
McCann took time out from the Dens men's pre-season training at Quinta do Lago in the Algarve to give his own personal take on what Gilzean meant to Dundee.
Alan Gilzean tributes: Gillie was the best, says football writer Paddy Barclay
He said: "First of all, I would like to offer my condolences to the family.
"Sometimes the word 'legend' is thrown around too easily but Alan Gilzean is a legend in the true sense of the word.
"I know first-hand about how important goalscorers are to clubs now that I am a manager and, my goodness, could we have been doing with someone of his quality.
"So, yes, it is a sad loss for the football club.
"From when I first came into Dundee as a young boy from 12 years old and then after going full-time, you were always aware of the club's history.
"There were guys like Hammy (Alex Hamilton), Bobby Cox and Pat Liney around the place.
"I never actually got to meet Gillie but when you know the history of the club you can see, clearly, the pride that is running through the place.
"We have pictures of Bobby with the championship trophy hanging in the boardroom and Gillie was a big part of that and the European run that followed.
"You look at other clubs, such as Celtic, Rangers and Hearts etc, and we all revere our heroes from the eras gone by.
"Alan Gilzean will be forever remembered at Dundee, that's for sure.
McCann also highlighted the love and respect Gilzean earned in the great Tottenham side of the 1960s.
"He was also a great player for Spurs and I was remembering when they were shutting down White Hart Lane and Gillie came on to the pitch and, my goodness, what a reception he got.
"In that era there were a lot of our stars going down there to play for big, big sides and maybe we have gotten away from that a bit.
"He won't be forgotten and we know that he made his mark as a footballer.
"I remember when I went along to Hearts' 1998 Scottish Cup anniversary celebrations and getting into the Hall of Fame and I said that night that you don't play football – well most of us don't – for the fame and riches. You play for the glory and to win things.
"If you are asked, you would say that you would love to leave a legacy and Gillie has certainly done that."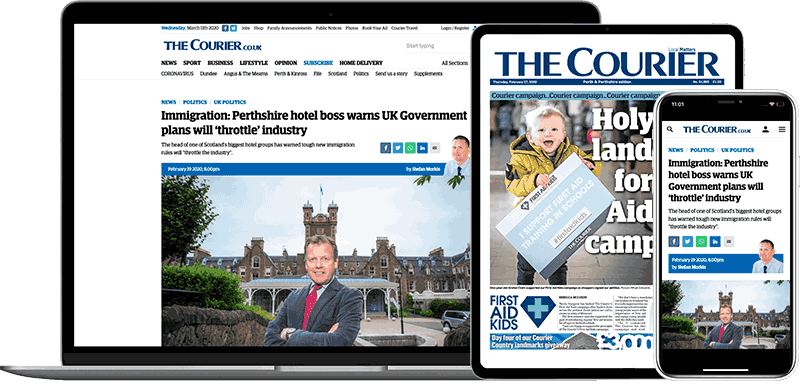 Help support quality local journalism … become a digital subscriber to The Courier
For as little as £5.99 a month you can access all of our content, including Premium articles.
Subscribe