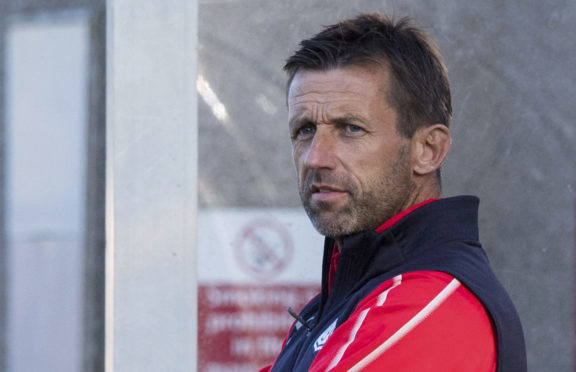 The sight and sound of a bucket of ice being poured over the head of a team-mate makes a football player very happy indeed.
There has been plenty of that going on at Dundee's pre-season camp in the Algarve, with laughter certainly a feature of this trip to the sunshine.
The players and staff, of course, had to deal with the terrible news of the loss of club legend Alan Gilzean and it undoubtedly cast a shadow over everyone here with the team.
Even with the core of the club over a thousand miles away in Portugal, though, Dundee dealt with that blow with assuredness, moving quickly to issue a lovely statement that reminded us all of Gillie's greatness.
Manager Neil McCann said his own personal tribute and then got on with his job of preparing the players for the season ahead.
The Dundee boss has been a welcoming and helpful figure, throwing open the gates of the training base at Quinta do Lago to my Evening Telegraph colleague George Cran and I – the only journalists to cover the tour.
McCann has been stressing all along that it is about being ready for the start of the competitive action on Saturday at Stirling Albion and my assessment is that the Dark Blues look to be in pretty good shape.
The games have mattered but not as much as getting the players fit and knitting together a squad peppered with new signings.
As the training ground banter shows, they look a happy group and that might just count for a lot in the weeks and months ahead.