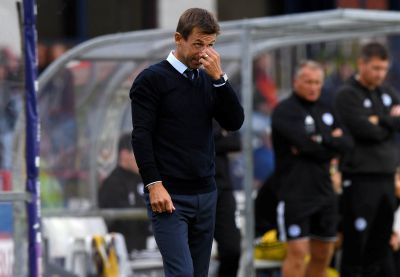 Dundee central defender Josh Meekings has admitted the 3-0 home loss to Ayr United in the the Betfred Cup was "embarrassing."
Meekings, who captained the side and has now been confirmed for the role on a permanent basis, also agreed with manager Neil McCann's decision to cancel their scheduled Sunday off in the wake of what was an absolute shocker. He remarked that it probably looked like they had a rest on Saturday.
He also didn't miss teammates Sofien Moussa and Genseric Kusunga, both of whom were sent off on a horrific afternoon for the Dark Blues. He called their conduct "unprofessional."
Indeed, Meekings ripped the whole team performance in what looked, on paper, to be a winnable last-16 clash to bits before promising they will work to put it all back together again for Saturday's trip to face St Johnstone at McDiarmid Park.
He said: "It was embarrassing, to be honest.
"That is the only word I can use to describe it.
"It was simply not good enough.
"Even to be 0-0 at half-time I thought we were lucky.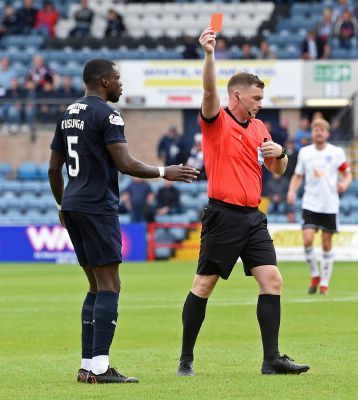 "It was a sloppy start and then it continued through the whole 90 minutes.
"We got what we deserved.
"We had two defeats in the league before that but I thought we played OK in those games. This was completely different and unacceptable.
"I don't think anyone gets pass marks.
"It was one of those days when nobody was on it.
"Nothing happened for us at all. Everything was a negative.
"It must be very frustrating for the fans –  we understand that.
"We have to deal with it now, show a bit of steel and turn it around."
McCann called his players into Dens yesterday to go over what was a dire display.
Neither Meekings nor any of his colleagues was going to argue with that particular move.
He confirmed there were no dissenting voices, saying:
"No, not at all.
"The manager can only do so much.
"He puts the team out but ultimately it's down to the 11 out on the pitch. Not one of us out of that 11 was good enough.
"You don't deserve days off when it's like that. That (Saturday) probably looked like a day off to everyone who was watching.
"It was simply embarrassing and not good enough."
As for the red cards for Moussa – the Tunisian had only been on as a sub for 15 minutes – and Kusunga, Meekings added: "I don't want to comment on that, really, but it was unprofessional and they both know that – they don't need to be told.
"It is very disappointing and summed up the whole day for us."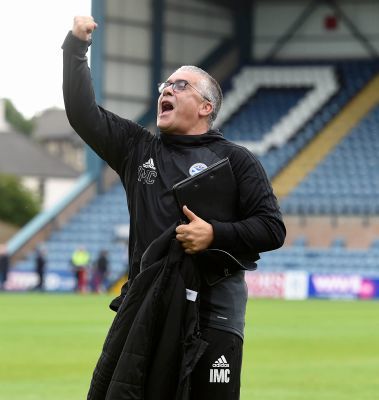 Even if they hadn't been destroyed by Ian McCall's Championship side in the cup, this weekend's match against Saints would be a big one after successive league defeats to St Mirren and Aberdeen. Now it is absolutely massive for Dundee.
Meekings is desperate to make amends of sorts in Perth, saying: "As much as it was very disappointing and not good enough, that's us out of the cup and it's done now.
"We will obviously look back at the game, it will continue to hurt and we won't forget it but we do need to move on.
"We have to come back and make sure it doesn't happen again."