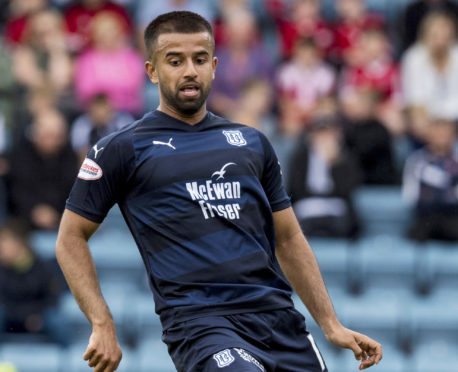 Adil Nabi has insisted it is "just a matter of time" until Dundee get their Premiership campaign moving in the right direction.
Pointless and bottom of the table after three games, frustration is building at Dens Park.
But faith in themselves has not diminished, according to the Dark Blues forward.
"One thing that won't happen is to let our confidence drop," said Nabi.
"We're a team and we have good camaraderie in the dressing room
"We're all confident and we know how good we are.
"We're devastated with how we've started the three games. We're as hurt as everybody else. The fans are obviously not best pleased, which is understandable, but we want everybody to stay behind us.
"We'll come good for sure.
"It's just a matter of time. Every team has these blips and it's about how you come through them.
"We know what we have to do to come out of it."
Scoring goals would certainly be a start.
"You'd like to think the goals will come," added Nabi. "I think there will be one game where they all come at once, then we'll be flying. It's a snowball effect once you get going.
"The way we played in the first half against St Johnstone on Saturday, we could have had a few goals. It was completely different to the Ayr game the week before.
"We are getting into the positions to score. If we weren't, that would be worrying."