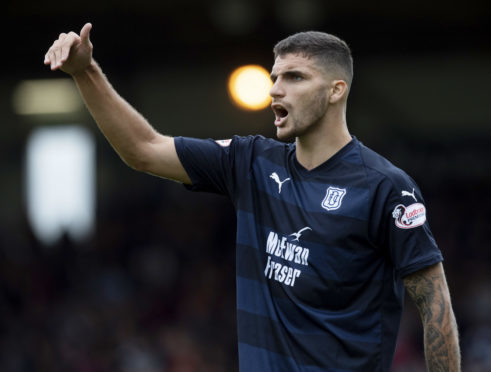 New Dundee loan signing Ryan Inniss is well qualified to put Dundee's four losses at the start of the league season into context.
Because a year ago the centre-back's parent club Crystal Palace were pointless – and goalless – after their first seven fixtures.
The Eagles came out the other side and so too will Dundee, he pledged.
"Palace were certainly in this situation last year," said Inniss.
"And one thing I will say is character gets you out – being a unit.
"Sometimes you have to go back to basics. I don't mean that in terms of just pumping the ball long, but in terms of belief. You have to gee each other up and you have to be able to look round and see everyone is together.
"The first thing Palace did to turn things round was to get the core values right – make sure everyone understood what they were meant to be doing.
"Once you work hard and win the ball back, individual players will go and do what they do themselves. It's shape, work ethic and belief you work on.
"And the ability is here for us to do that.
"On Saturday when Calvin Miller came on some of the stuff he was doing was brilliant. He was going by players with ease. So we just have to defend better, then let players like that go and win us games."
Inniss has had a number of previous loan spells and he is relishing his current one at Dens.
He said: "There is a good mix of players here.
"You've got Kenny Miller coming in and helping the younger boys and there is some real talent.
"I'm disappointed with the first result but we've got the break now so we can get some good training in, get to know the boys and be ready for the next game. That bit of time with the lads will help me settle in."