Steve Martin has stepped down as a director of Dundee FC with immediate effect.
The Dark Blues have confirmed what had been a rumour in the city for some time.
A club statement read: "Steve has served in the role of director on a few occasions over the last three decades and has been with the club for a number of years in the current period.
"The club would like to thank Steve for his time and expertise while in the role and wish his all the best for the future."
Martin gave his reasons for the decision, including a mention of Brexit.
Martin said: "It's been a pleasure serving and helping save the club on returning seven years ago, my happiest legacy being the formation of our DFC Community Trust, the first time we have charitable status at the club.
"I find that I need more time to spend not only with my wife and family, but in the uncertain days of Brexit, I must look for new opportunities for R&M Bearings to continue their exceptional growth of late, I will of course continue following the club both home and away."
Dens manager director John Nelms expressed his gratitude to Martin.
The American said: "Steve was an integral part of bringing us to the club and has been a big part of our quest to build the best version of Dundee Football Club that there has been in a long time.
"Steve has taken on several roles with the club and most recently started a new addition to the DFC family with Dundee FC in the Community Trust.
"All of us here at Dundee Football Club want to thank Steve for all of his efforts and wish him well as he starts to enjoy his retirement."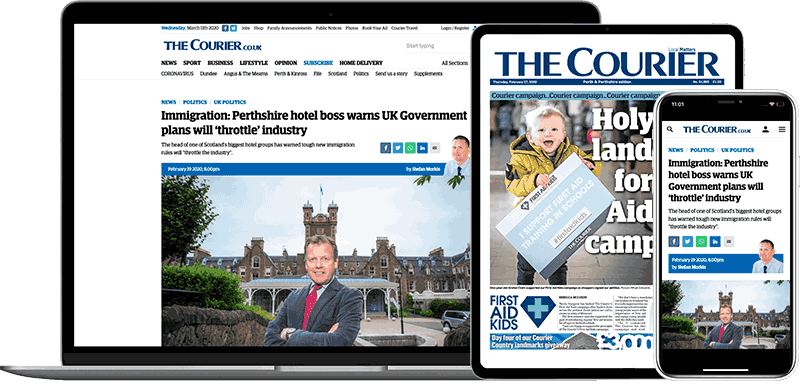 Help support quality local journalism … become a digital subscriber to The Courier
For as little as £5.99 a month you can access all of our content, including Premium articles.
Subscribe