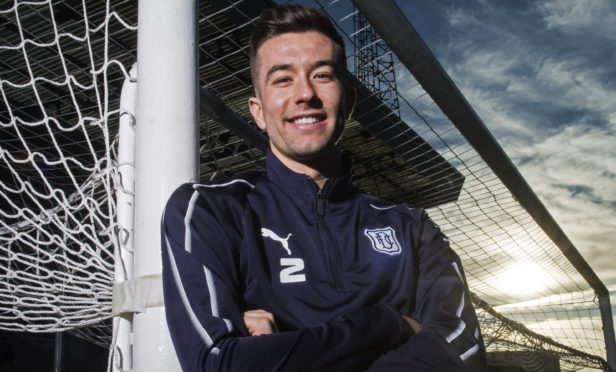 At a time of year when traditions are carried on from one year to the next, Cammy Kerr is hoping the festive principle applies to Dundee's clash with St Johnstone.
The Dark Blues have got the better of the Perth men in the last fixture before the January break in 2017 and 2016 and Kerr has got his eyes on a Tayside hat-trick.
"The 3-0 win (two years ago) was a wee turning point for us that season," the full-back recalled. "It was a great performance.
"The one last year at McDiarmid was a professional performance as well.
"We want to emulate that."
A win could bring with it the added bonus of getting off the bottom of the Premiership table for the break if St Mirren lose.
"That would be massive," Kerr admitted.
"The St Johnstone game is huge.
"I'd like to think there has been a change for us at home.
"To get a clean sheet at home against Livingston was good. Obviously we wanted three points but another unbeaten home game was something we'll take.
"It was hard to play here for a while – there's no getting away from that.
"The fans kept turning up and supporting us and it's important we repay them for that.
"We all want a victory to lift our spirits going into the break."
The Tommy Wright-Neil McCann factor brought an edge to the build-up to the recent Dundee v Saints games but Kerr insisted that it didn't become an issue for the players.
"I've listened to things on the radio and on TV since," he said.
"The old manager was very passionate about what he said and I'll let them fight that out themselves.
"None of the players on both sides were bothered about it."
Relegation battles can be all-consuming, particularly if you're a Dundonian like Kerr.
Not that the 23-year-old views his lifelong connection with the city and the club he supports as an extra burden.
"Because I've grown up having it over the past few years, I've learned how to deal with it," he said.
"I'm not just trying to cover anything up. I genuinely don't find it difficult to deal with.
"I submerge myself in football so much anyway, I'm so intensely involved in it, that it can't bother me.
"The boys who do get to go home to Glasgow or wherever, get away from it. That's fine.
"But I'm happy to take the flak up in Dundee for them!"
Kerr added: "I've got a very small family. My dad is a Dundee fan and he was the one who got us into it.
"My mum followed football when she grew up. And the other side of the family are Celtic fans, I think – but they always look out for Dundee.
"So I think most of the people in my family are involved in football. That makes it hard to get away from it.
"But I'm so involved, anyway, that it's not something I want to get away from.
"It can been difficult at times, to be fair. It's never nice when the team is struggling at the bottom of the table – and you are stuck right in the middle of it.
"Half of the city will be pulling for you. The other half will be rooting for you to do badly.
"It's one of these things you've got to deal with, being the local lad. I still live in the city, still live at home. You've got to be thick-skinned when things aren't going so well."
It has been a while since the Dundee players and fans have been on a football high when the next one comes for Kerr (hopefully staying in the Premiership), he'll make sure he savours it.
"People like James McPake and Darren O'Dea are guys who I speak to and they always tell me that there are so many more lows in football than there are highs," he said.
"But that's what makes the special times even more enjoyable when they come around."
And there may yet be a bit of gloating between friends.
"I've got best pals who are United fans," said Kerr. "We're in group chats together – and they're all dying for us to lose every week.
"But, at the same time, they want me to do well. You take it all with a pinch of salt.
"The rivalry is huge. But it doesn't cross the line. It's one of the best because of that. It's always friendly.
"I'll bide my time. I don't give them anything back until it's the right time."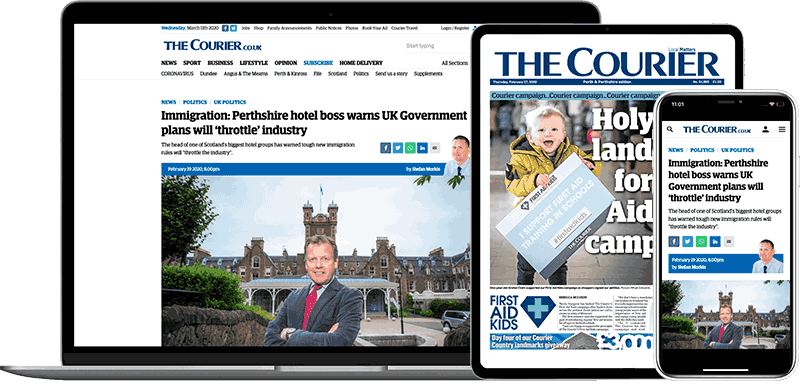 Help support quality local journalism … become a digital subscriber to The Courier
For as little as £5.99 a month you can access all of our content, including Premium articles.
Subscribe