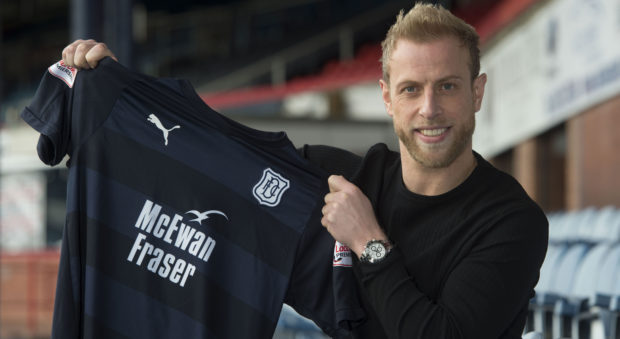 Andrew Davies admits it would have been easy to stay at Hartlepool and see out the rest of his contract at the club but instead he has seized the chance to move back to Scotland to try to help Dundee beat the drop.
The 34-year-old centre-half was snapped up on an 18-month deal by Dark Blues boss Jim McIntyre on Thursday.
The pair know each other well from their time together at Ross County with Davies skippering the side when they lifted the League Cup under the manager in 2016.
The defender, who has also played for a whole host of clubs including Middlesbrough, Derby County and Southampton, left the Staggies at the end of last season to return down south with his family to sign for Hartlepool.
However, Davies admitted he quickly became disillusioned by the standard in the National League and he eventually left the club by mutual consent at the start of this week.
Now though he is delighted to be reunited with McIntyre and he is determined to embrace the challenge of keeping Dundee in the Premiership.
Davies said: "I had a three-year deal at Hartlepool and had come home from Ross County from family reasons.
"I gave it six months but I didn't enjoy playing in that league at all.
"I've played in all the leagues in England but I got the shock of my life in the National League.
"I didn't enjoy the football. Hartlepool is a fantastic club and a big club in that league.
"But I just wasn't enjoying it – I think I'd taken a step too far.
"If it wasn't for family reasons I probably would have stayed in Scotland anyway.
"I would have stayed with Ross County or gone elsewhere, because I enjoyed it here."
Davies added: "So I spoke to the manager at Hartlepool and said I wasn't going to waste his time, I wanted to leave.
"I could have sat there for the next few years and dwindled away, but I wanted to come back up here.
"I really enjoyed playing under Jim at County, I know what he's all about and what he looks for from his team.
"When he called I wanted to be involved. We've had good memories together and I want to recreate that.
"I think it shows the character I am that I want to be here, away from my family again, because I want a challenge.
"I am here to make a difference and am here to keep this club in the league.
"I don't want to drift – I could have done that, but I don't want to.
"I have a few years left in me, I feel good for my age and I want to enjoy it.
"I just felt I wasn't doing that at Hartlepool."
There were a couple of familiar faces when Davies arrived for training at Dens in the shape of former Ross County team-mates Martin Woods and Craig Curran.
And the defender knows they are made of the right stuff to help Dundee out of their current predicament.
He said: "The manager has brought in a couple of other ex-County players and I think that's the right thing to do.
"He knows the lads and he's enjoyed working with them in the past.
"He knows what he's going to get from us and if you know someone and can trust them, then it's sensible to bring them back.
"I just look forward to getting my head down and going again.
"This is a big challenge. It's going to be tough but we know what we have to do.
"We're in a battle with St Mirren and Hamilton – we have to get the better of them.
"I think we can do it. If we add a few more then it will help.
"There are some good players here, I was surprised we're in this situation after seeing them in training.
"So it's about getting together, getting going and hopefully getting out of this situation."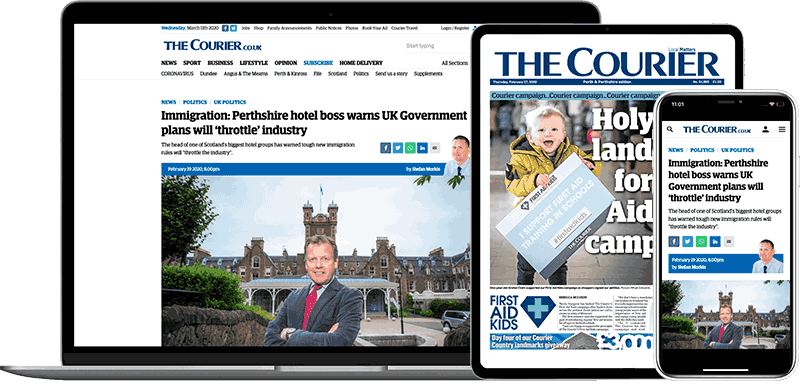 Help support quality local journalism … become a digital subscriber to The Courier
For as little as £5.99 a month you can access all of our content, including Premium articles.
Subscribe