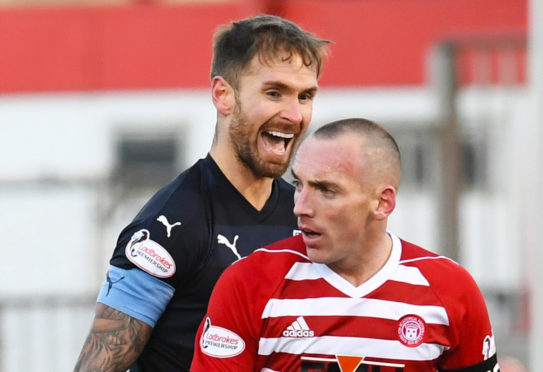 Scoring the first goal is never more important than against a team like Kilmarnock, according to Dundee midfielder Martin Woods.
Steve Clarke's men have become experts at holding on to narrow leads in the Premiership this season – and giving them the chance to do so again at Dens Park will be the exact opposite of the home side's game plan.
"Killie are a tough team," said Woods. "They're hard to play against because they're so well-organised.
"We played there a few weeks ago and we should have been three or four up in the first half.
"We didn't take our chances, though, and then they went and got a scrappy opening goal.
"I think it's important that we get ahead in this game. We saw it the other night when they were playing against Hearts (and lost).
"Killie are maybe not a team that like forcing it and trying to get back into the game. They're a team that like to get ahead, sit in, and be organised. They become hard to break down that way.
"So that first goal will be vital. Hopefully we get it but if we don't we'll have to stick at it, and break them down.
"In that recent game down at Rugby Park, we created a lot of chances so we'll be aiming to do the same again."
The timing of Hamilton's equaliser on Saturday made a draw feel like a defeat as the Dundee players were heading to the away dressing room. But a point with five debutants in the starting line-up was far from the worst-case scenario in a game against one of their Premiership basement rivals.
"The performance was decent," said Woods. "We didn't start well but I think from about 15 minutes onwards to half-time we had some good chances, myself included.
"Everybody was just trying to get to know each other. We had about one day to try to do that in training. That's the positive I would take from it. We didn't really have any time to work with each other.
"Everyone just sort of pitches up on the day so it's quite a hard thing to do, especially in such a big game.
"The gaffer has got certain ways of playing for certain positions.
"He wouldn't want one of the midfielders to go to certain sides, for example. He would want you to share the load and get in the box. If it was the right-sided player crossing he would want me to get into the box coming from the left side.
"So it's a hard thing to get with just one day's training. But now we've had a couple of days in each other's company to work on things like shape.
"I've seen enough to tell me that the new players will have a very big impact. So we'll be able to do well going forward."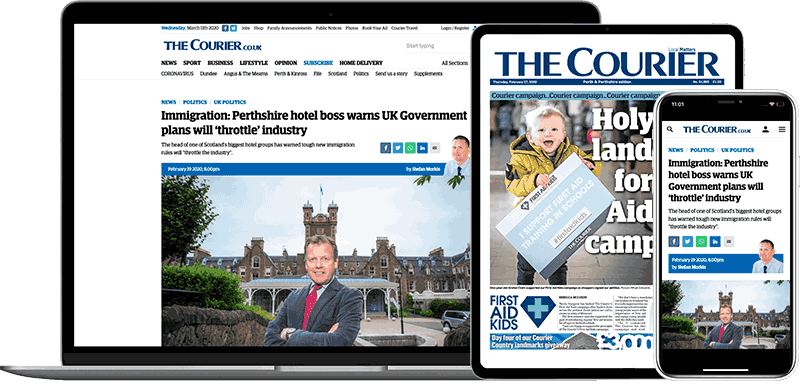 Help support quality local journalism … become a digital subscriber to The Courier
For as little as £5.99 a month you can access all of our content, including Premium articles.
Subscribe