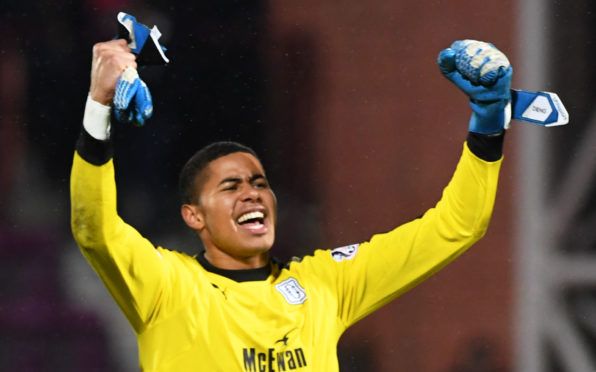 There can be no denying that Dundee are a vastly improved side now that Jim McIntyre has got his own players in.
Results like Saturday's at Livingston tell you that this is a team that is together and will fight to the end.
It also has some real quality in the final third, with players like Andrew Nelson and Scott Wright making the difference in tight games.
That is obviously great news for Dundee fans.
But the better news is that this team has plenty of room for improvement.
Although results have picked up since January, the side will still be gelling.
That process won't be complete for another few weeks.
The fact that Dundee are picking up results while that is happening speaks volumes for the organisation of Jim McIntyre and the character of the players.
But he still has a lot more to come from players like Ethan Robson and Andreas Hadenius.
The same goes for John O'Sullivan, and Andrew Davies has yet to feature for the first team.
The beauty of the way Dundee are playing is that Jim doesn't need to rush Davies back.
The defence are doing well without him and they can take their time to make sure he is 100%.
The last time I was at Dens was to watch the 0-0 draw with Livingston on Boxing Day.
It wasn't the worst performance that day but I'm back there on Friday night for the Hibs game and I'm really excited to see the improvement in the team.
Hibs are a good side who will be wanting to impress their new manager but it's great to be looking forward to a Dundee game and expecting a good result rather than just hoping for one.
* I'll obviously be paying close attention to Seny Dieng.
Everything I've heard about him so far has been positive.
He came into a defence that was lacking confidence and looked the part straight away.
He was maybe a bit rash coming out for a couple of balls he could have left but he seems to have listened to his manager about that.
He could have stayed at QPR but he has taken a gamble and it is paying off.
Who knows, the loan deal may yet become a permanent one.
* If Mark Reynolds isn't comfortable playing on plastic pitches then it is the right decision not to try and force him.
Dundee United need players 100% focused on their job and if Reynolds has concerns about injuring his knee then they will inevitably be in the back of his mind during the game.
It isn't worth taking a risk.
On the broader issue of artificial surfaces, I think what the SPFA came out with was a bit of a nonsense.
The pitches are getting better and better and they use them in the top leagues in Russia and Scandinavia.
* You won't catch anyone at Arbroath saying we've got one hand on the League One trophy.
It was a brilliant result for us at Raith Rovers but the biggest threat is now that we rest on our laurels.
The manager will be doing his best to make sure that doesn't happen.