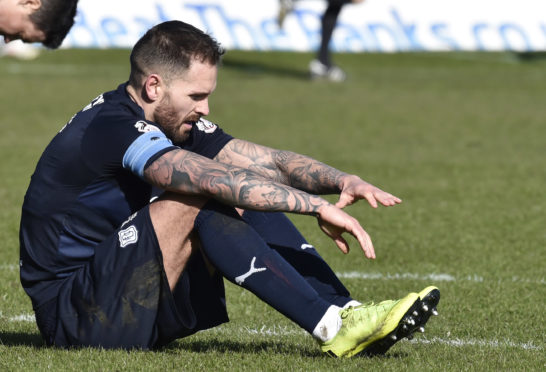 Two wins from their last three pre-split Premiership fixtures is the target Martin Woods has set for Dundee.
Hamilton's resurgence, combined with four defeats in a row for Jim McIntyre's men, has opened up a six-point gap to third bottom and safety for the Dark Blues.
Their remaining matches before the bottom six form their own mini-league are away to St Mirren and St Johnstone, then a home game against Aberdeen.
"I think now we're going into the next three games needing to pick up six points," said Woods. "But we're well capable.
"I think we've seen in recent weeks we should have beaten Hearts last week and we should have got something out of the Hibs game. Rangers were much better than us, while I thought we should have got something against Celtic.
"I'm not saying we deserved three – because we didn't – but I felt we put enough in to get a point.
"I keep saying it – we need to start getting three points on the board. But we're capable of it."
There was no dressing up the desolation felt in the Dundee squad after losing so late against Celtic on Sunday.
"Everybody's gutted," said Woods. "We put so much into the game.
"We had a couple of chances on the break that we should've done better with, that final ball let us down at times.
"We got hit with a late sickener at the end which left us gutted because we put so much into the game. The dressing room was really down.
"I don't know where six minutes came from.
"When I saw that go up, and the crowd started, I felt 'no.'
"A lot of the boys were tired because they'd put so much into it. I don't know where the six came from. He said something about head knocks but it didn't seem that long.
"If it had been three minutes then I don't think anyone would have blinked an eye.
"It gave the Celtic fans a lift and it put our crowd on a bit of a downer.
"But we should have done better at the goal.
"It was a ball down the line and I just couldn't cut the ball out, Forrest got to the byeline and from his ball Edouard was free in the middle.
"It was an absolute sickener."
The former Ross County man added: "I was disappointed. I think our choice of ball wasn't great. If the one I'd got had been a bit better I would've been in on goal.
"But me and Robbo (Ethan Robson) left the midfield because we saw the chance to break and we were chasing back. The ball went out wide and you're doing your best to get back."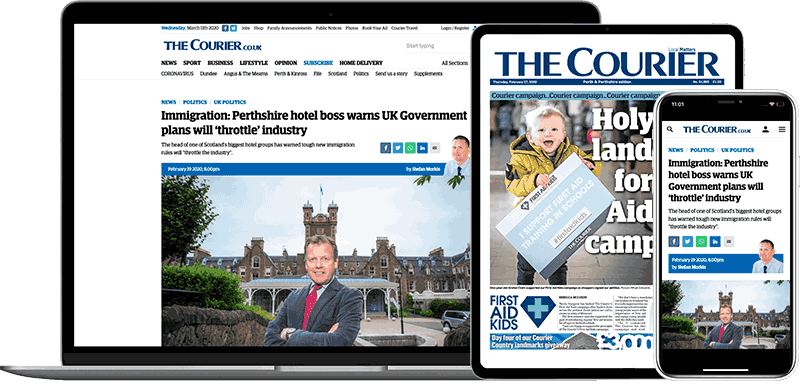 Help support quality local journalism … become a digital subscriber to The Courier
For as little as £5.99 a month you can access all of our content, including Premium articles.
Subscribe