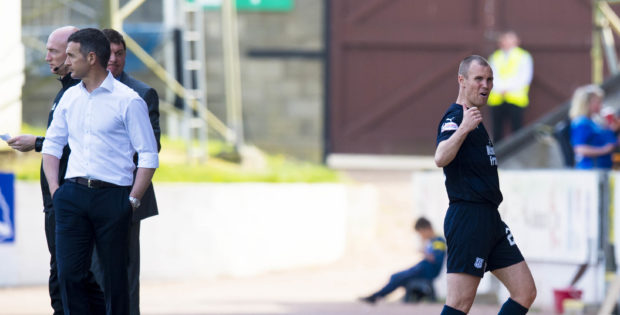 Ryan McGowan stressed that Kenny Miller wasn't the only one left frustrated as Dundee stepped ever closer to the Championship.
Miller appeared to towards some of the away fans at McDiarmid Park on Saturday after he was substituted during the Dark Blues' 2-0 loss to St Johnstone.
The result, achieved with relative ease by the home side, left Jim McIntyre's men six points behind second-bottom St Mirren with just four games remaining.
Dundee are left staring automatic relegation in the face.
The pressure obviously got to Miller, who couldn't stop himself from expressing his displeasure after being replaced by Andrew Nelson on 62 minutes.
As teammate McGowan pointed out, though, he didn't have a monopoly on misery.
The big Australian said: "Everyone is frustrated – it's not just Kenny.
"I was frustrated, Darren O'Dea was frustrated, the whole team is frustrated.
"So are the fans and it is not where we want to be as a club.
"If anyone was not frustrated at coming off on the back of that result they probably need their heads checked.
"It's a cliché but we have to keep working hard and trying to do the right things.
"That's all we can do.
"There is no point downing tools. There are still four games to play.
"If we win at Motherwell and results go our way we could be right back in the mix but we have to perform a lot better.
"We find ourselves in this position not by bad luck.
"I can't speak for (what happened) before but we haven't been good enough since I came to the club.
"Results haven't been good enough for the size of the club.
"We really need to get the finger out and hopefully it's not too late.
"The proof is in the pudding but we didn't look like we were good enough to win that game against St Johnstone.
"We could probably still be playing and wouldn't have scored.
"That has to change."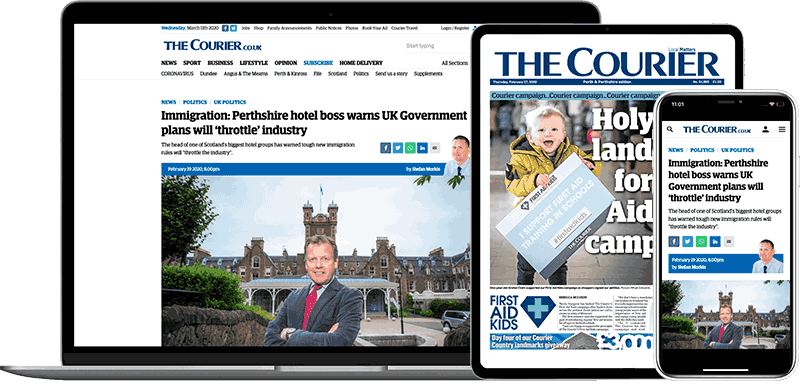 Help support quality local journalism … become a digital subscriber to The Courier
For as little as £5.99 a month you can access all of our content, including Premium articles.
Subscribe