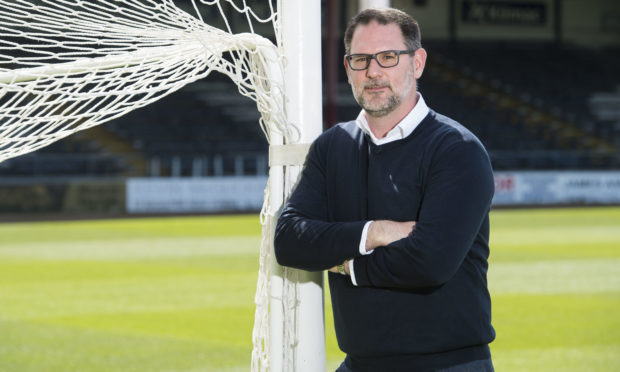 Dundee managing director John Nelms admits the club had to sack boss Jim McIntyre to bring the fans back on board and to dispel the "very negative" atmosphere at the club.
The manager lost his job on Sunday, a week after the Dark Blues were relegated to the Championship on the back of a 10-game losing streak.
The Dundee fans vented their fury at McIntyre during the Hamilton defeat that finally consigned the club to the drop.
Nelms then flew to the States for crisis talks with owner Tim Keyes and on his return told the manager he was relieved of his duties.
Now, the search for a new boss has begun with Nelms already receiving more than 100 applications for the post.
And while the club are determined to get the right man, the managing director admitted they would like to make an appointment sooner rather than later with a major squad rebuild needed and pre-season just around the corner.
Nelms said: "We're back in pre-season in five and a half weeks' time. We need to get a manager and staff in to start to rebuild and look towards next season.
"With the general mood around Dundee, we thought it was best to make a change.
"We have a real opportunity with the amount of players who are coming back to kind of reset everything.
"We want to carry out that reset as soon as possible."
When asked if Nelms had told McIntyre his position was safe before Nelms flew to America, he said: "We never really talked about it.
"When we brought Jim in, we went for a more senior individual and thought we'd ticked all the boxes.
"Everyone we talked to thought we got it right – he's saved teams from relegation and won the League Cup. They all said the same thing.
"He's been in the top six and done all the things we expect."
Despite that, Nelms insisted the dismal run of form before relegation was confirmed meant a decision had to be made to part company with the manager.
He added: "Well, because of the path we're on, the way everybody feels around here – the entire group – is very, very negative.
"We had the opportunity to make a change and go forward. I'm not sure our support would have got behind him (Jim) moving forward.
"You always take that into account.
"It's a big deal. We want to entertain them and we want the best for them. We're gutted when we lose.
"It's one of these things where it's very emotional. We want it to be the best it can be.
"But when you lose 10 games on the trot, it's hard to be successful."
Nelms admitted the criteria used to appoint a new manager had changed slightly and he would not be adverse to a younger man coming in helped by an older, more experienced head.
However, he did discount the possibility of a player-manager such as Dundee striker Kenny Miller who has been linked with the post.
Nelms said: "I had about 50 applicants before we actually made the change which is a little naughty I'd say, but since then we're up over 100 applicants. We're collating it all.
"We sat here for five hours on Monday going through quite a few of them and we'll continue to do that this week and past the match on Saturday, then we'll decide what interviews we'll conduct."
Nelms added: "I can be almost certain we won't have a player-manager. It's interesting that Kenny is leading the list.
"Kenny hasn't even knocked on my door. His agents haven't put his name in the hat yet. But there he is.
"It's one of those where if Kenny put his hat in the ring we could certainly listen to him and see what he had to say.
"But it wouldn't be in a player-manager role. Out of respect that we have for him being at the club we would certainly listen to him."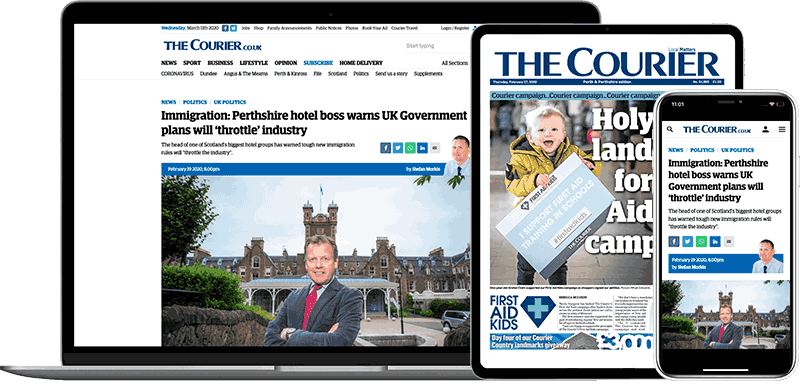 Help support quality local journalism … become a digital subscriber to The Courier
For as little as £5.99 a month you can access all of our content, including Premium articles.
Subscribe