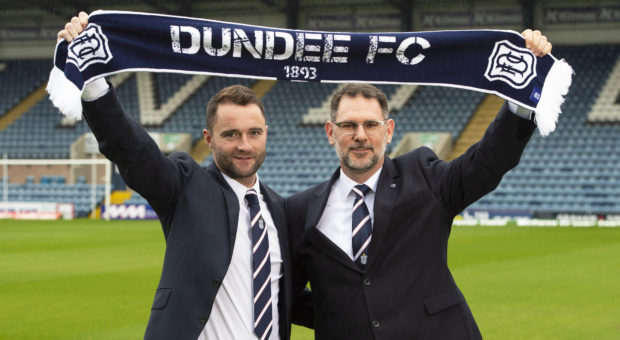 It has been a long, exhaustive process, sifting through dozens of applications from all over the world but Dundee managing director John Nelms admits the right man to become the club's boss was under their noses all the time.
James McPake, who has been working as a coach at Dens since hanging up his boots, was formally unveiled yesterday as the new Dark Blues manager.
The 34-year-old will be assisted by the vastly-experienced Jimmy Nicholl and although this will be McPake's first managerial post, Nelms is certain he will do everything in his power to bring success back to the club.
The Dens chief said: "It's been a robust process but we've got the right man.
"We've known James for five years and have helped to develop him over that time.
"He loves this club and will move heaven and earth to be successful at this club.
"James knew from the get-go that we were going to look elsewhere.
"I said that, if we're going to appoint a young manager, he needs a very senior staff around him.
"So he knew that we were going to interview other people. A couple of others dropped out because they wanted to be the only ones interviewed.
"But James wasn't one of those."
Alloa boss Jim Goodwin was believed to be one of the favourites in the frame to become the new boss but Nelms confirmed that McPake was the only candidate to be offered the job.
He added: "Yes, he was the only person.
"Yesterday we sent out letters or text messages and emails to people all over the planet just to say thank you for your interest and coming in and doing the interviews we did.
"There are some good candidates there but James was the only person who was offered the job."
Nelms admitted he had taken lots of advice before finally deciding McPake was the man – including from former Scotland and Celtic manager Gordon Strachan.
The 62-year-old is involved in talks with the American about a possible role at Dens although Nelms was reluctant to go into details over exactly what it would entail.
He said: "Gordon Strachan and I are working on a few things. Gordon's great.
"But we're working on a few things as we speak – I'm just not ready to say anything about that at the moment."
Nelms would admit that Strachan had been invaluable when it came to giving advice on the new manager appointment.
He said: "Gordon's fantastic. He spent a lot of time with us.
"But we talked to six or seven different football people, Gordon being one of them.
"He gave us some really good advice. He doesn't say do this or do that, he just asks do we feel this is right or wrong, shows us how to look at things.
"He's given up hours of his time to us. It's been fantastic. But five or six others are doing that, as well."
Nelms however stressed that Strachan did not play a part in the final decision to give the job to McPake, saying: "No. He gave advice. He lets us make our own decisions, obviously.
"But, as we were doing backgrounds on people, he would give us his honest opinion on things.
When asked if Strachan would ultimately have an official role at the club, Nelms said: "We're working on that. We're looking at certain items.
"It's a bigger thing than we initially started with. So there are a lot of logistics in what we're trying to do.
"But he would be fantastic for this football club – he'd be fantastic for any football club.
"He's got a love and a passion and a very unique view of the game, which would be very helpful to us."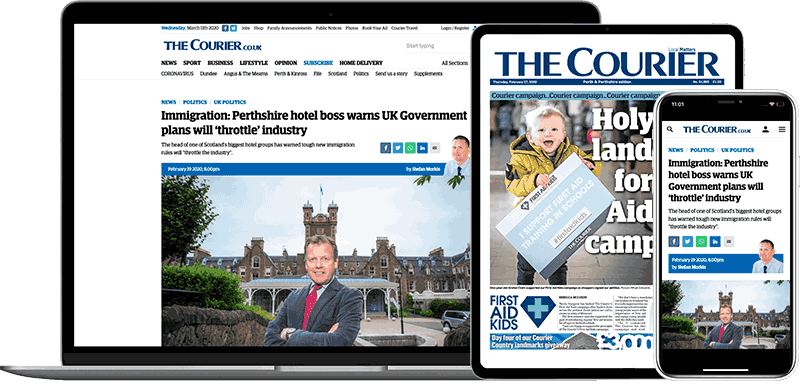 Help support quality local journalism … become a digital subscriber to The Courier
For as little as £5.99 a month you can access all of our content, including Premium articles.
Subscribe