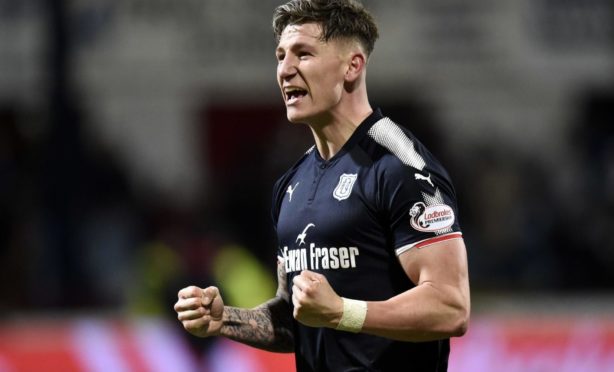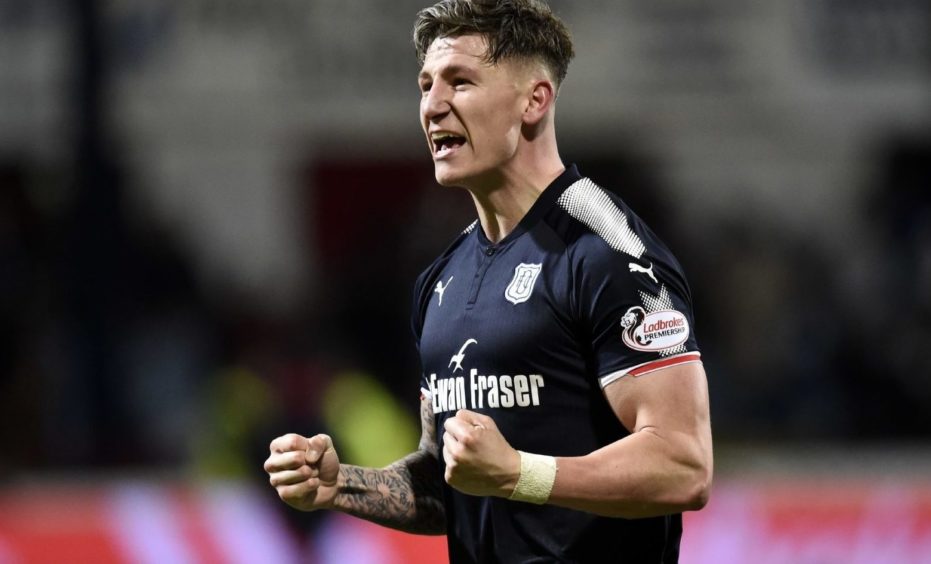 Dundee will have what feels like a new central defensive partnership when they return for pre-season training.
The Dark Blues report back for work a week on Friday before heading off to Murcia in Spain for their summer camp at the start of next month.
By then, manager James McPake will have made a few signings but it is a couple of players already on the books at Dens – Josh Meekings and Andrew Davies – that he believes will provide a huge bonus at the back.
McPake said: "Andrew is back running and will be ready for pre-season.
"He has been really unlucky since he came here but he is well down the road of his programme now and the plan is he's ready to go on day one.
"He has been really unfortunate but getting him fit will be like a new signing.
"Josh will almost be the same.
"He is flying right now and when I spoke to him the other day I actually told him he should take a step back a wee bit.
"He has been working all summer because he is desperate to get going again.
"I have spoken to Josh probably more than any other player because he is the club captain.
"He feels like he has let the fans down because he was injured for so long and that is the kind of thing that goes through your head when you are out for a long time.
"But he has not let anyone down because injuries happen in football and he will come back from it.
"For me he is one of the best centre backs in Scotland, never mind the Championship, so getting him fit again will be huge.
"The club have helped him through his injury and he is keen to repay that.
"He is exactly the kind of player and character I want in my team so I can't wait to see him back."
McPake, who recently signed Declan McDaid from Ayr and confirmed that Kris Doolan is on his list of potential targets, has been working away at trying to reshape his squad but stressed that he won't hurried into making decisions.
He said: "Obviously, our recruitment needs to be spot-on for the season to come.
"People did say when I took the job that there was a massive rebuild to be done.
"But I would much rather have it this way, where I am able to add to what is still a decent group of senior players, even though the club got relegated.
"I have seen other managers – and it wasn't their fault – who have had to get rid of 10 players in order to bring 10 in.
"I genuinely do believe that the way it is for us makes it easier for me.
"It all comes down to the recruitment having to be right.
"There are a lot of players I know personally so that gives you a bit of an advantage.
"I think when you have played against someone or are able to ask friends at other clubs you about their character then it is a big help.
"You have to have people you trust when you are making calls like that but it all helps.
"You have to know who you are leaning on and I think that having played recently can help you with that.
"It won't be an old pals' act but it does help having that knowledge of having played against people.
"It has been hectic and I have spent so much time on the phone because there are a lot of players keen to come here.
"But there is no point rushing in. It's about getting the right players rather than signing players quickly.
"I don't have a set number of players in my head because I am not dismissing the kids we have here either.
"Are they ready to play every week? Probably not, but they are ready to play a part."
"As for Declan, we haven't had an out-and-out winger for a while here so that was something we identified to bring in.
"Kris Doolan is on the list of players we have. He is someone I have played against and know his character.
"We will see what happens with that."