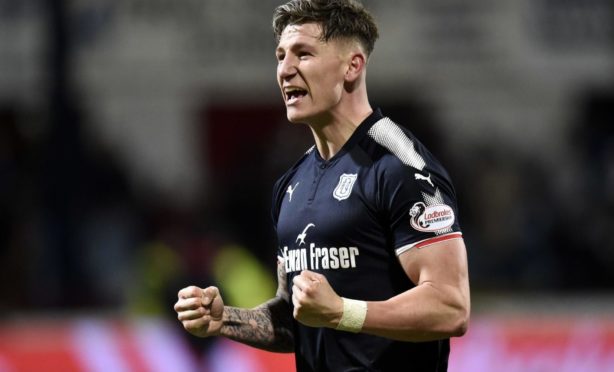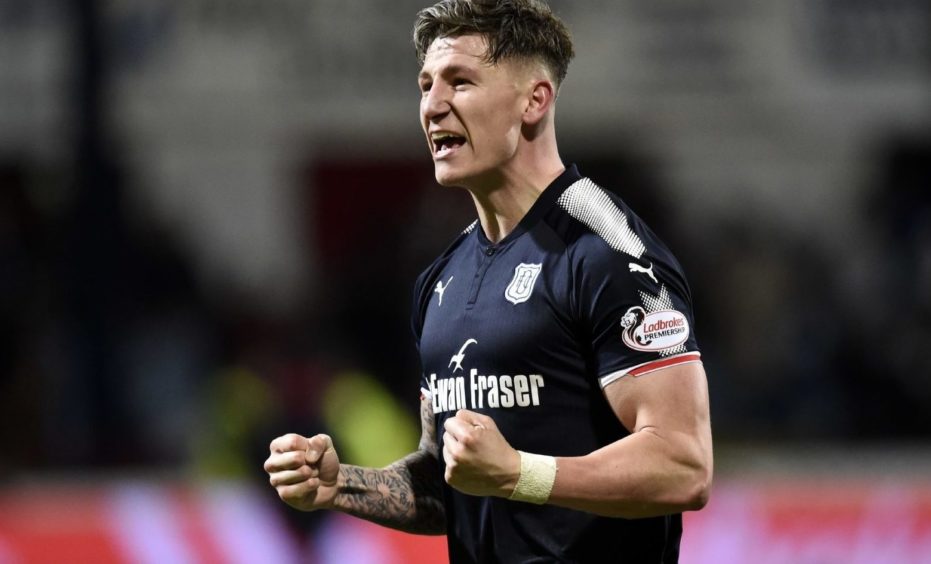 Josh Meekings admits that last season he felt disappointed and frustrated in equal measure – however, he candidly confesses the over-riding emotion he experienced was one of embarrassment.
The 26-year-old centre-half was sidelined after suffering a hip injury at the start of September that eventually required surgery.
A year previously, Neil McCann had handed the former Ipswich and Inverness defender a contract at Dens despite the fact he was still battling back from a serious knee problem sustained while with the Highland club.
Meekings eventually made his debut for the Dark Blues against Celtic in October of 2017 and he had hoped to have a lengthy run in the team last season only for injury to strike once more against the Steelmen.
After going under the knife, he worked hard once more to regain his fitness and was an unused sub in the final game of the season against St Mirren with new boss James McPake in interim charge of the team.
Now, Meekings is determined to finally make up for lost time at Dens.
He said: "I missed a lot of last season which was very frustrating.
"Any footballer will tell you it doesn't matter what level you are at, if you are sitting in the stands, you are getting beat and you can't do anything about it you feel really disappointed.
"For me, last year was more embarrassing.
"Since I have come here I haven't really had an opportunity to get a run of games and to feel good.
"Neil McCann gave me my chance and that is why I am here.
"I came to the club injured and I was thinking we have stayed up and hopefully we can kick on, play games and be a regular and then I was done for the whole season.
"I am sitting there and fans are coming to watch us play and I have been made captain of the club, under the previous manager, and that happens."
Meekings added: "Embarrassing might be a strong word but that is how I felt.
"I came in and played eight games and thought it was going to be a year where I could kick on and I could get back to where I was before.
"Then that happened with my hip and it was a frustrating year all year round.
"I am trying to put it behind me, I have a fresh start and I have done a lot of work in the pre-season so hopefully that will stand me in good stead for this year coming.
"I need to forget about last season, use it, forget about the bad times and look at things positively."
McPake has already publicly called Meekings one of the best centre-halves in Scotland let alone the Championship but the player admits he still feels he has to prove himself once more.
He added: "Of course. Before I came here, I felt I had a decent few years at Inverness and I did quite well, but that is in the past.
"Since I have come here I have been unhappy as I haven't been able to go out on the pitch and show people what I can do.
"I set my own high standards and I know if I'm not reaching them."
Meekings has spent countless hours working away in the gym battling back from his various injuries.
Previously, he had McPake for company as he tried to recover from the knee injury that ultimately ended his playing career.
But Meekings admitted he also relied heavily on a support network that included his family and former bosses to help him through the tough times.
He added: "I speak to old managers, John Hughes and people from other previous clubs.
"I ask them what I can do because I was struggling. I am a normal person and you still feel disappointments and hurt.
"I went back to my missus and we had the little one which was good because that took my mind off it a little bit.
"That helped me out big time but I tried to speak to as many people as I could who had experienced injuries.
"The manager now is a good one to speak to because he needed to retire early through injury.
"Gerry (club physio Docherty) has been brilliant the whole time and I was never pressured or had anybody saying you are still out.
"It was always positive and trying to make it that when I come back I am able to do things in my time, I am not rushing and causing myself more problems."
Meekings admitted he was not sure whether he would be asked to continue as captain by McPake.
He said: "I am not too sure yet, I will wait and see what he says.
"I would be delighted if he was to say I was still the captain but we will wait and see what happens."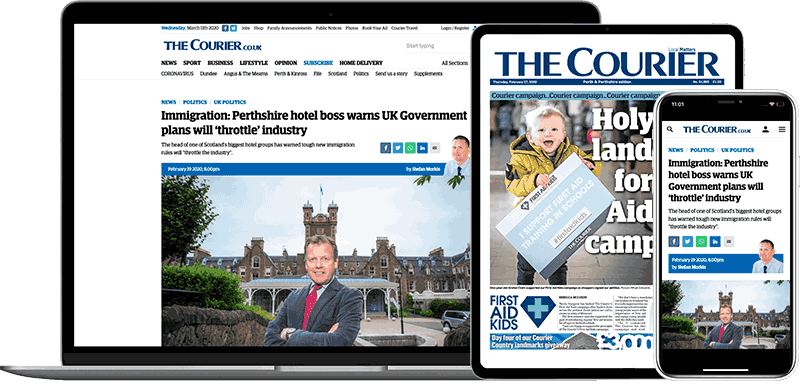 Help support quality local journalism … become a digital subscriber to The Courier
For as little as £5.99 a month you can access all of our content, including Premium articles.
Subscribe