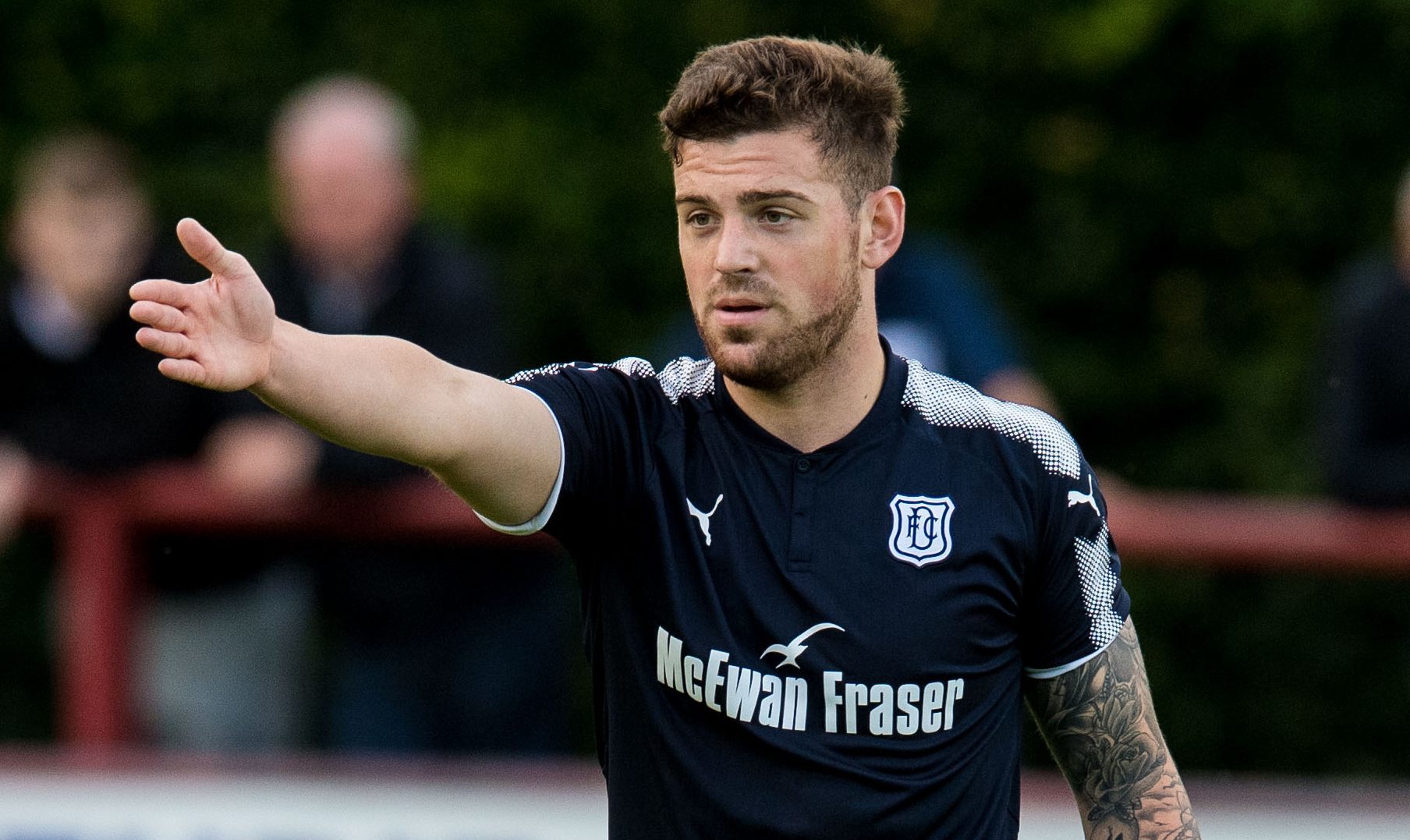 Dundee manager James McPake has defended the club's handling of Kerr Waddell's departure.
The Dark Blues announced on Twitter that the central defender, who had been on loan at Morton, would be leaving Dens Park.
The reason they did that, revealed McPake, was that Waddell himself asked them to.
Therefore, they were surprised to see a social media post from the player that suggested he wasn't happy with the announcement.
Waddell tweeted: "Great to find out I've been released by Dundee on Twitter.
"Had a great five years there, onwards and upwards now."
McPake, who knows Waddell well having helped him come through the youth ranks, admitted that he was puzzled by the defender's message.
The Dundee boss explained: "I met Kerr when I first got the job and had a decent wee chat with him.
"He had been told by the previous manager (Jim McIntyre) that he had no future at the club.
"So I just had a chat, like I did with all the players who were still at the club.
"I said to him that I was on the lookout for centre-backs and that it was close with Ben Turner and Jordon Forster.
"We got Jordon over the line but unfortunately missed out on Ben.
"As time went on, Kerr spoke to someone at the club and asked them to put out something saying that he was no longer at the club.
"That was because teams were asking about him so that was fair enough.
"I wish him well. I enjoyed working with him and seeing him come through as a kid. He will be a decent signing for someone.
"I was a bit surprised when I saw it (the tweet), to be honest.
"That was because I saw the message he had sent to people at Dundee asking for it to go out.
"I know the club have done everything right by him because I have been the one dealing with it.
"I have seen his messages. It is what it is and I wish him well for the future.
"I enjoyed working with him and seeing him come through as a kid. He will be a decent signing for someone."